Photos are often the first thing that captivates someone's mind and lures them into visiting a destination. The Azores were no different for me.
Most travelers think that an Azores vacation is completely out of reach and something that can not be done easily.
Are you planning your trip to Azores last minute?
If youʻre booking your trip to Sao Miguel last minute, we have you covered. Below are some of the top tours, hotels, and more!
Top Experiences and Tours in Sao Miguel:
Top Hotels in Sao Miguel:
More flights exist to the Azores now than ever before and it is a feasible trip for those in North America and Europe. At the end of this post, I will tell you how to book that Azores vacation!
The landscapes in the pictures of the Azores I had seen just seemed so magnetic and lush. I knew I was going to visit one day, but I never knew when.
Fortunately, I had the opportunity to visit a few months ago and I am still mindblown at the scenery of Sao Miguel as that was the only island I had time for on that trip.
The northern coast of Sao Miguel is dramatic, yet peaceful.
I stayed at the Sao Vicente Lodge in Sao Vicente and I reckon some of the most beautiful scenery on the island was within walking distance of my accommodation.
The water's color varied depending on the color of the sky.
Sometimes it was a deep, cerulean blue and other times it was a misty, turquoise color that glistened against the reddish-brown volcanic rock that riddled the landscape.
But it was never ugly or harsh on the eyes. In fact, it was hard to pull your eyes from it.
And don't even get me started on the lakes. The Azores have lakes that will undoubtedly be the most beautiful lakes you have ever seen. And those waterfalls……….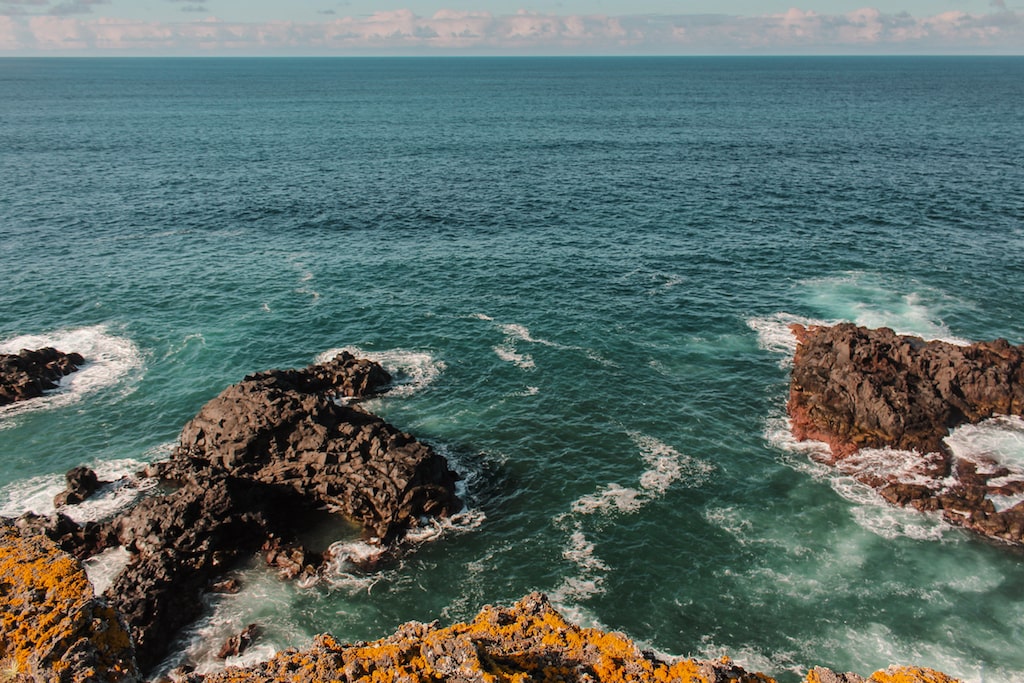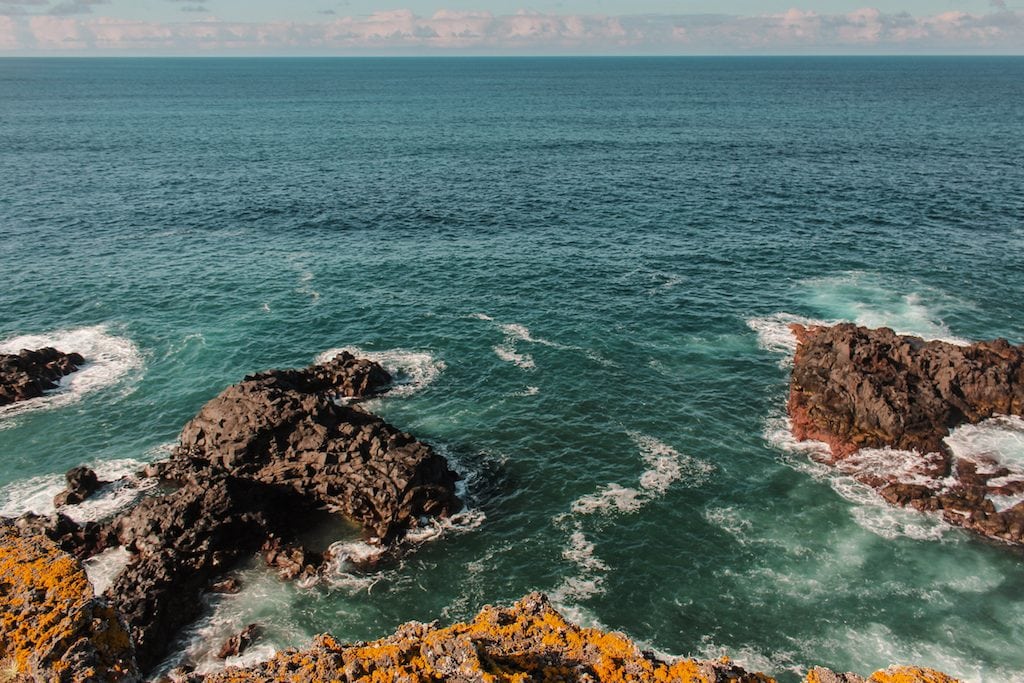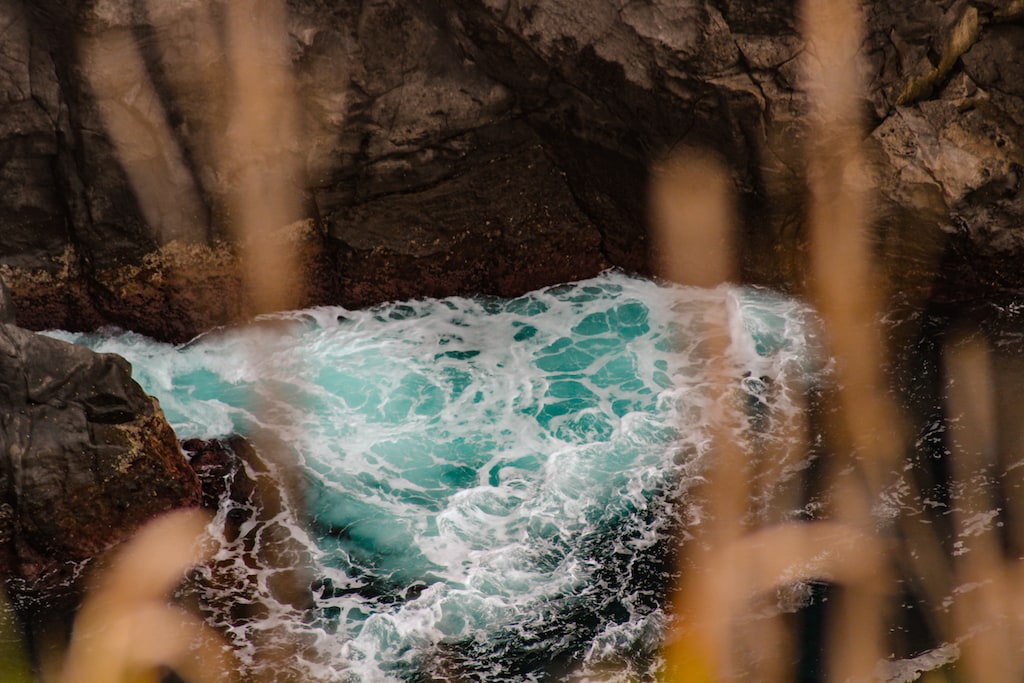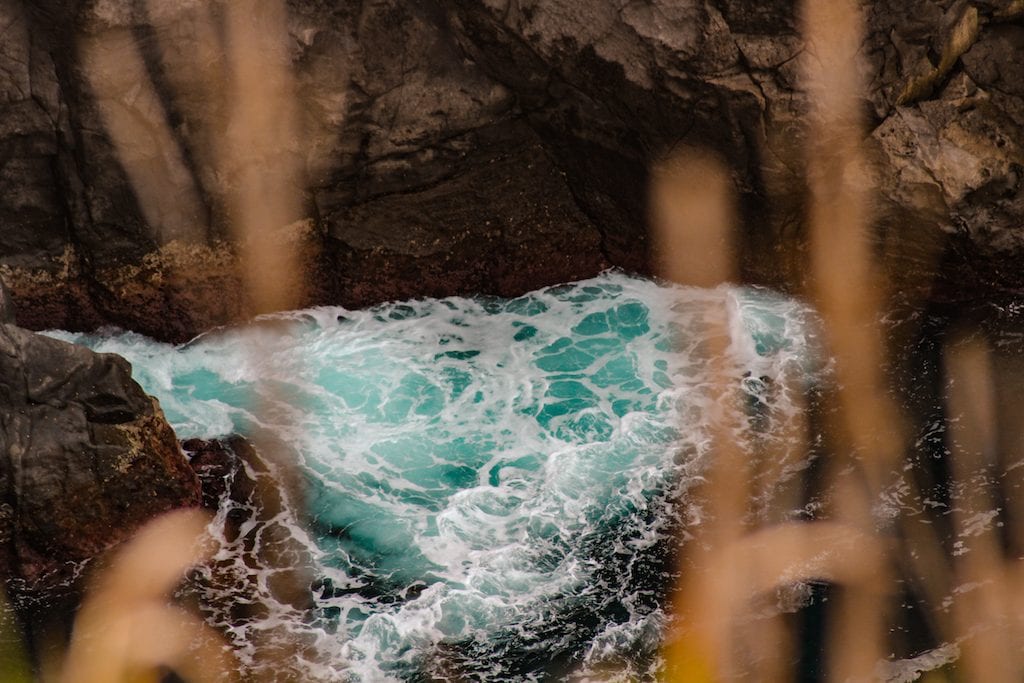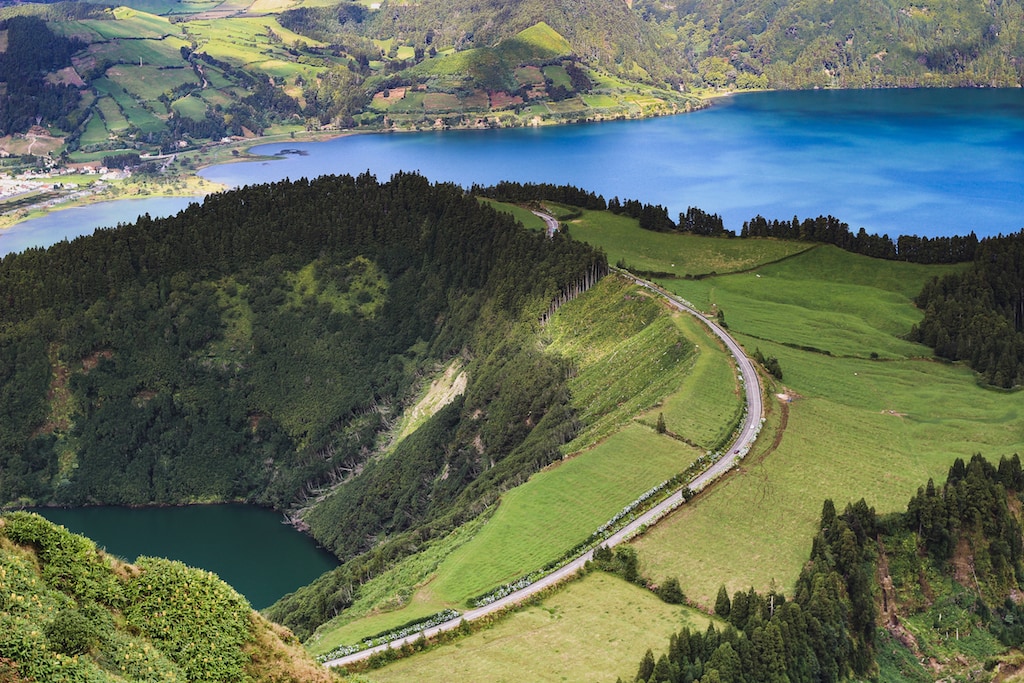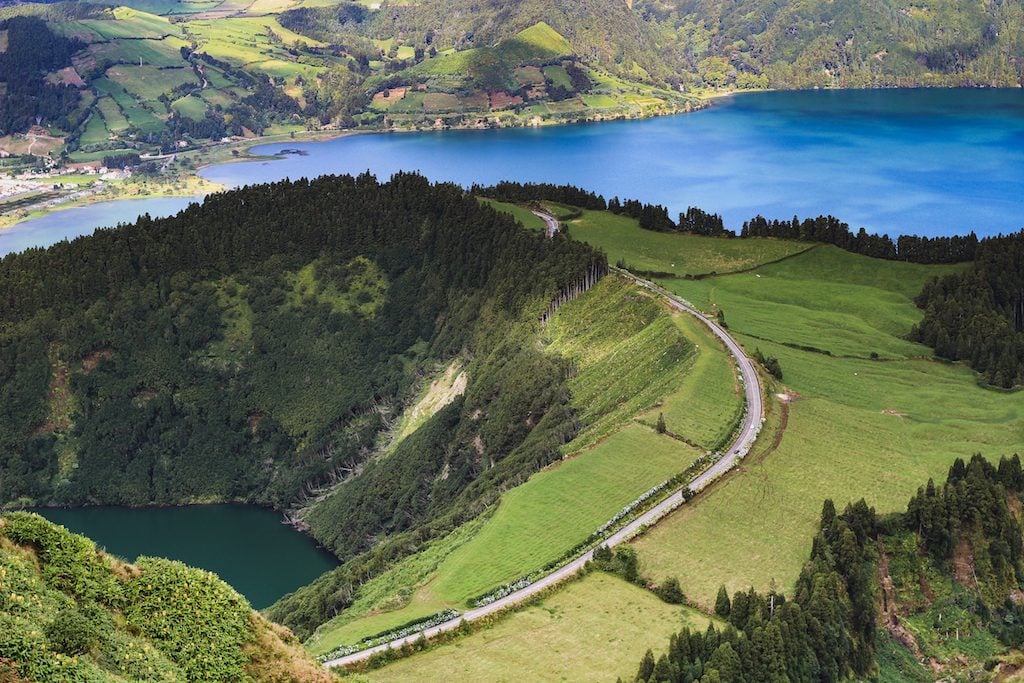 <above Lagoa de Santiago near Sete Cidades on Sao Miguel>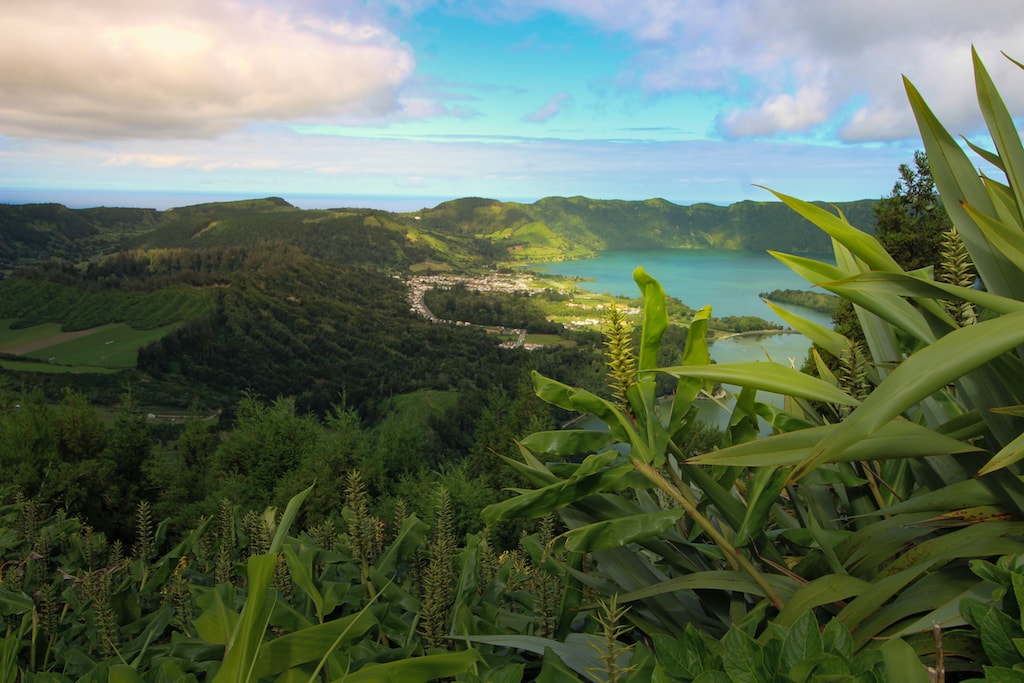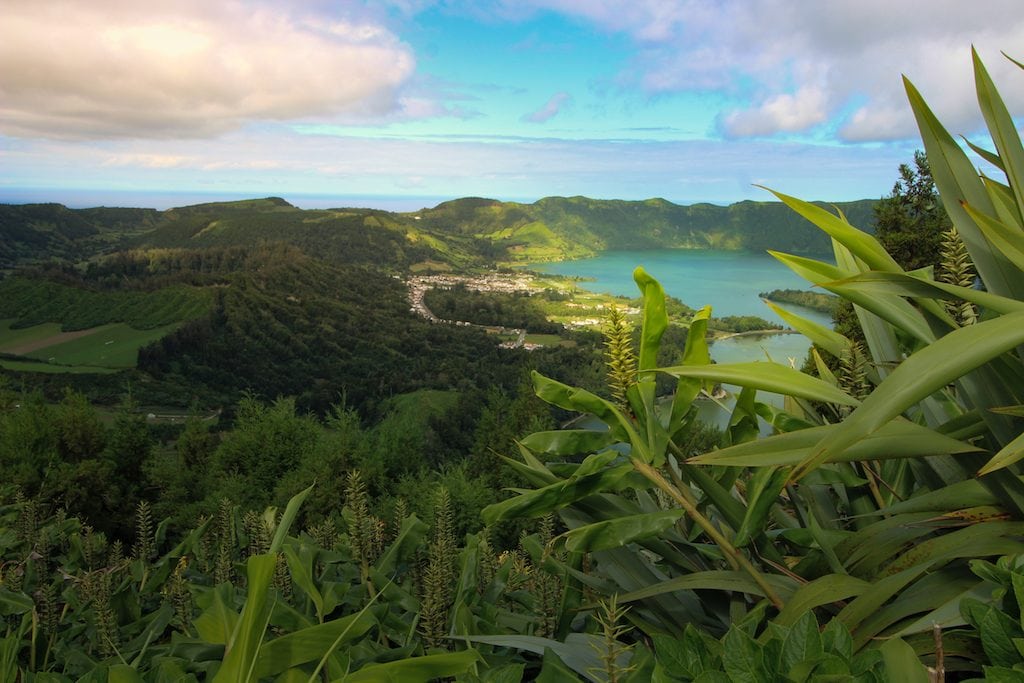 <Lagoa das Sete Cidades>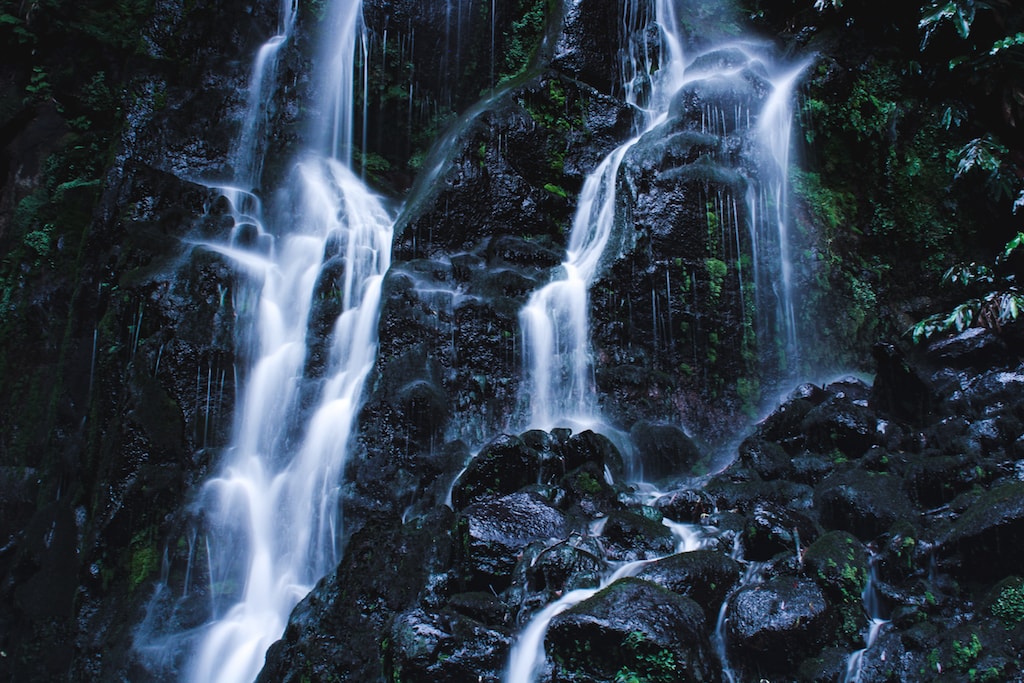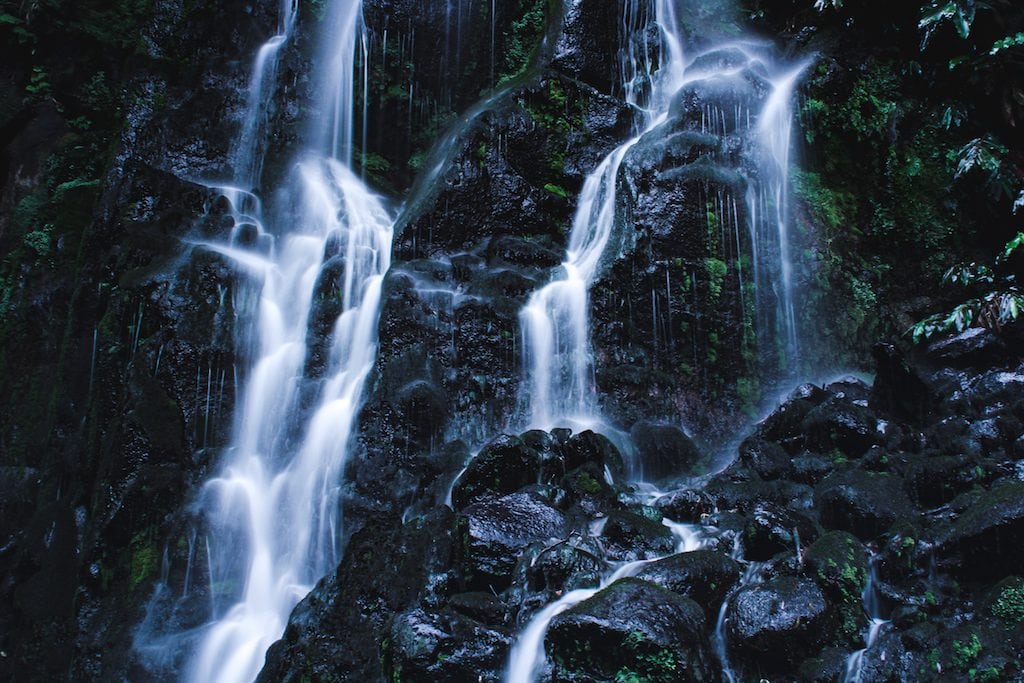 <Parque Natural da Ribeira dos Caldeiroes>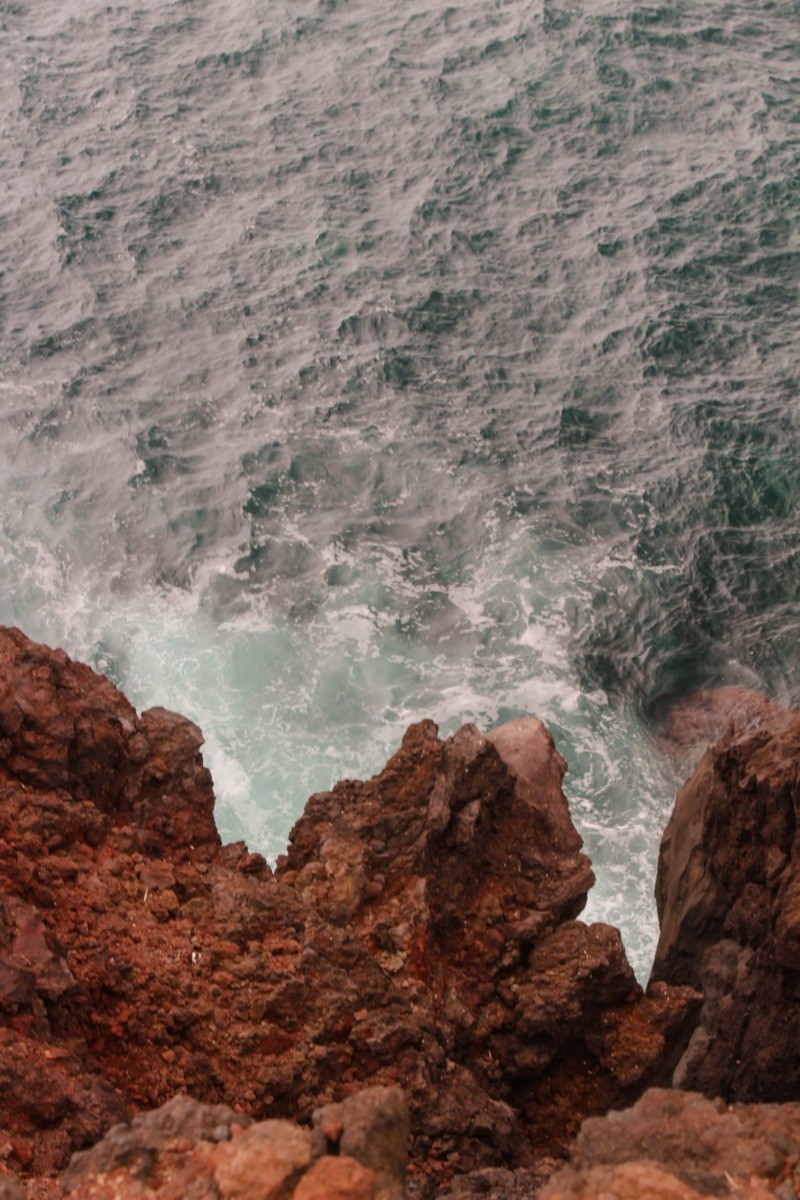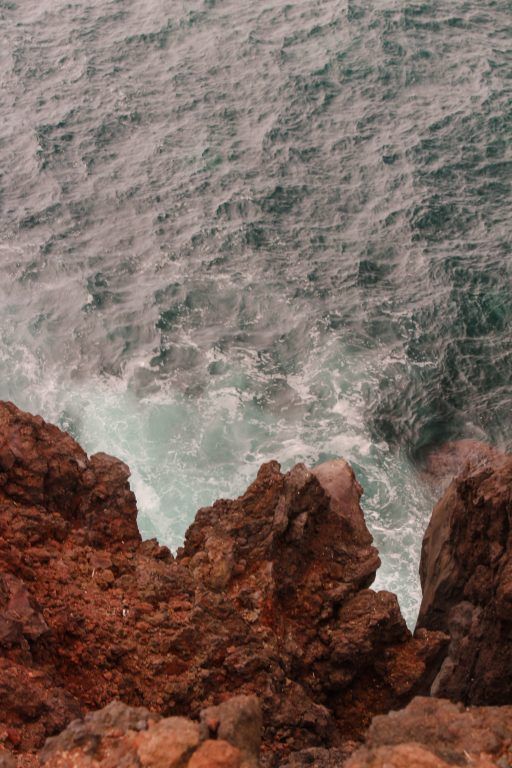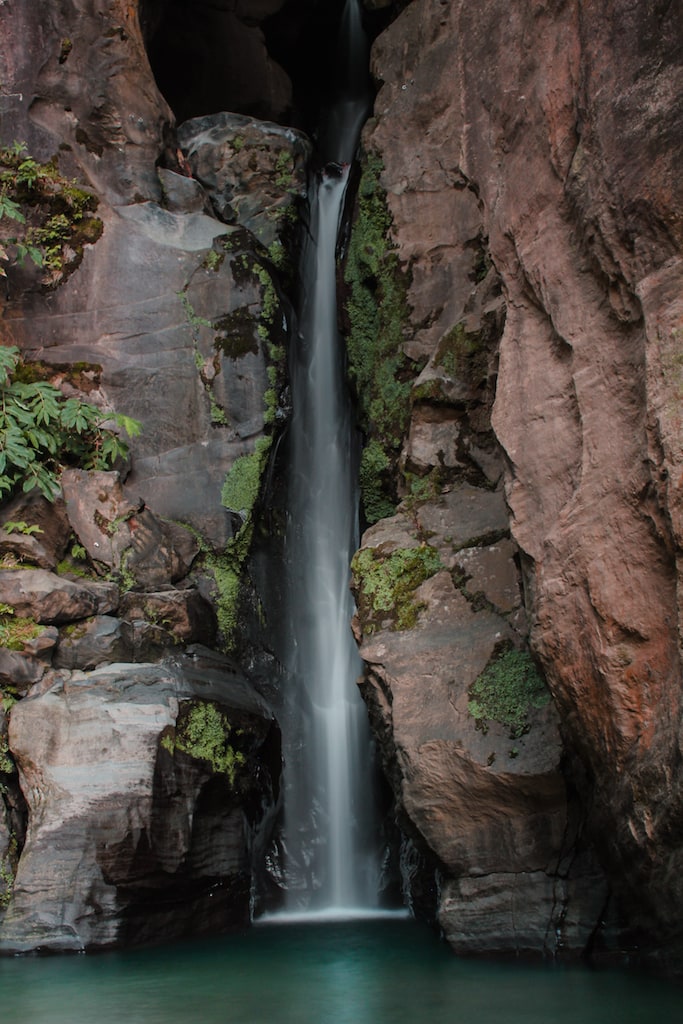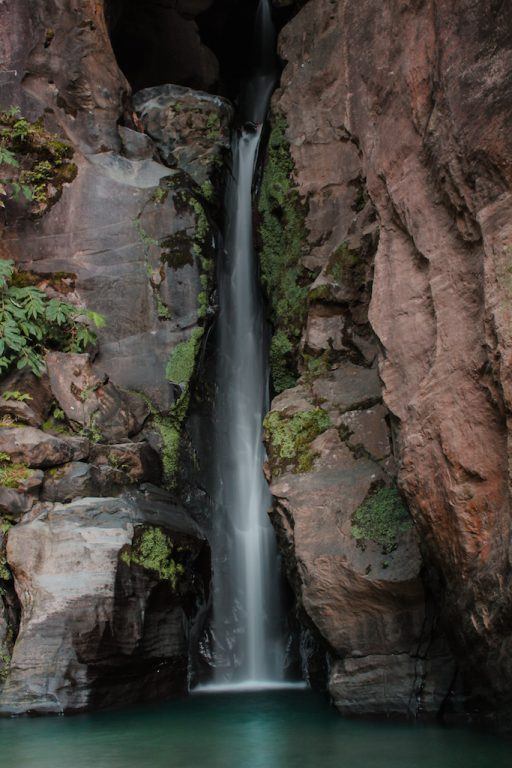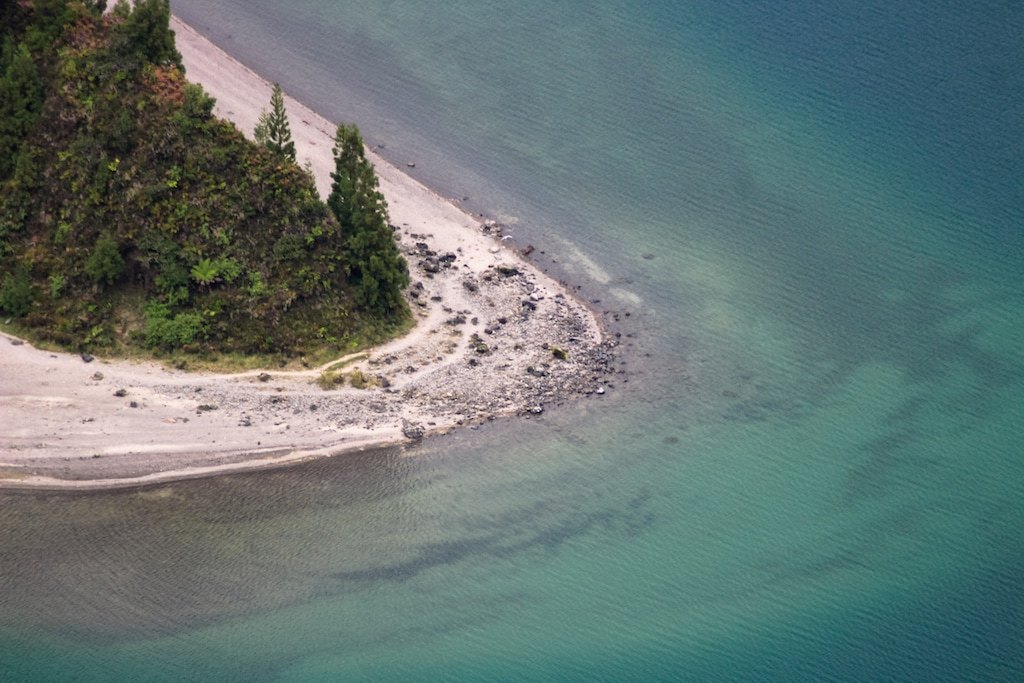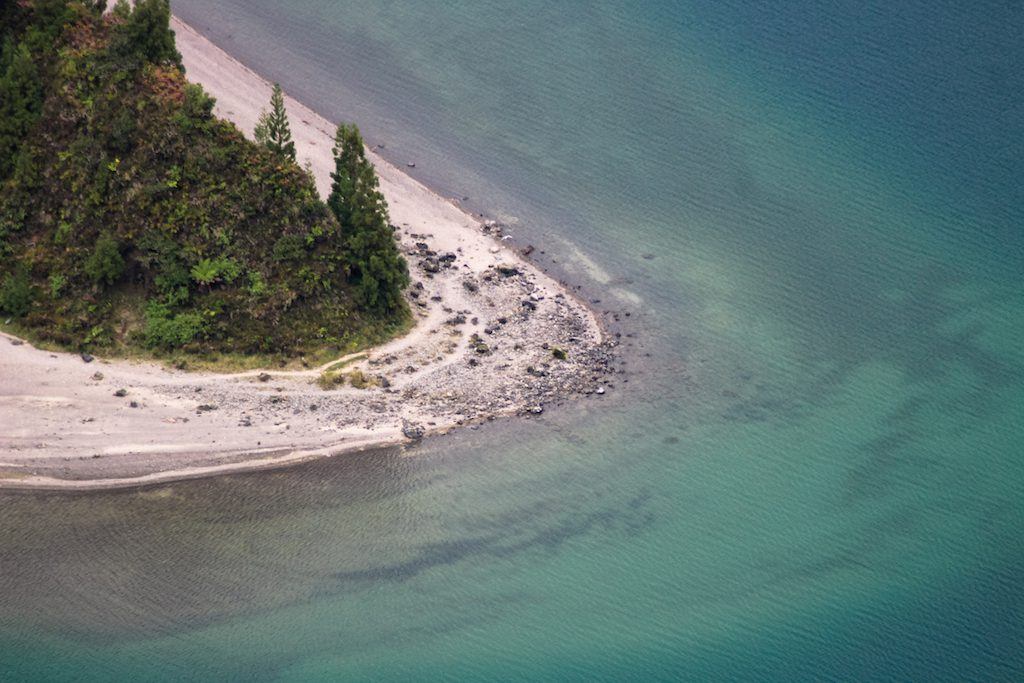 <Lagoa do Fogo as seen from above>
While the water was clearly what garnered my attention, the homes and architecture was an immediate second. The housing styles of the northern coast varied, but all were colorful and photo-worthy.
We set off on a beach hike from the Santa Barbara Lodge where we were staying to Capelas, a village about fifteen minutes away by foot or so.
That walk took us two hours usually as we couldn't help but stop to admire the sea and the vibrant homes along the way. Capelas should definitely be on your Azores itinerary.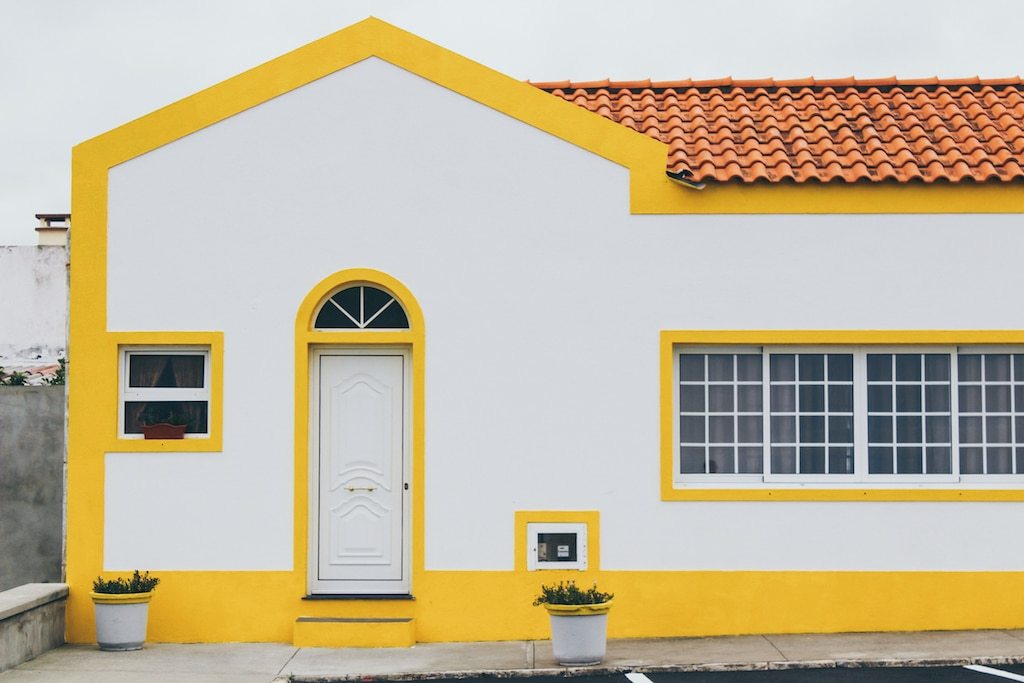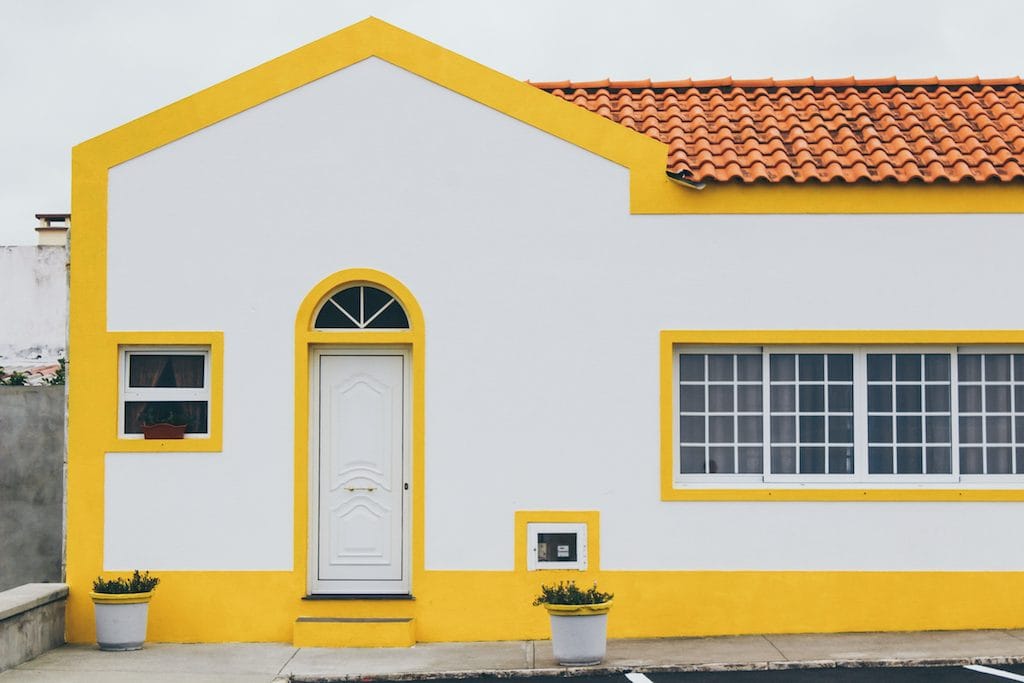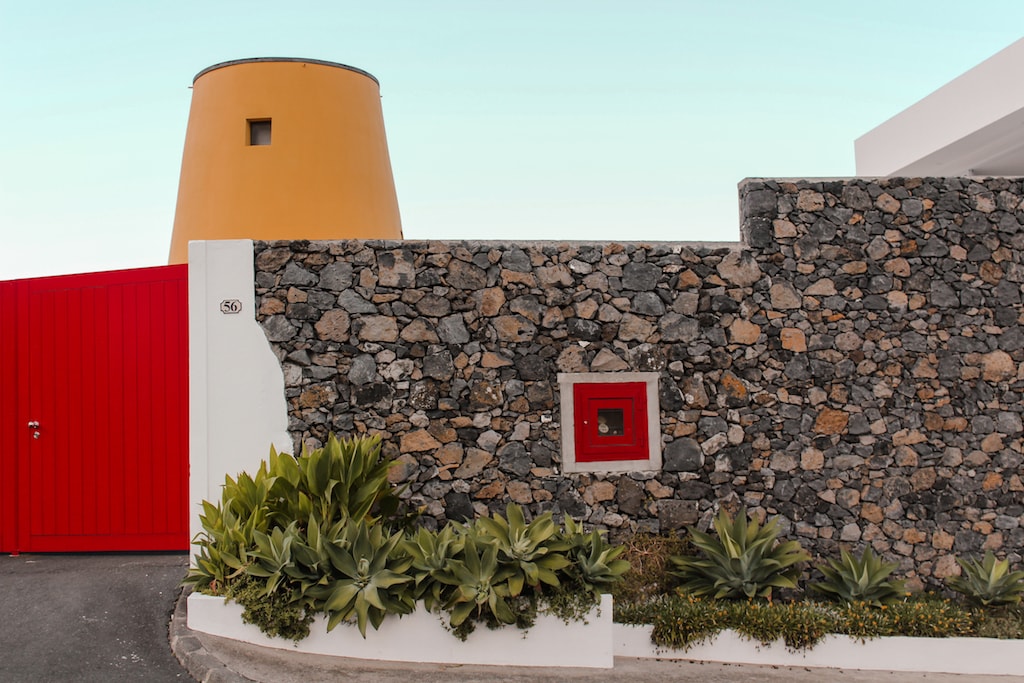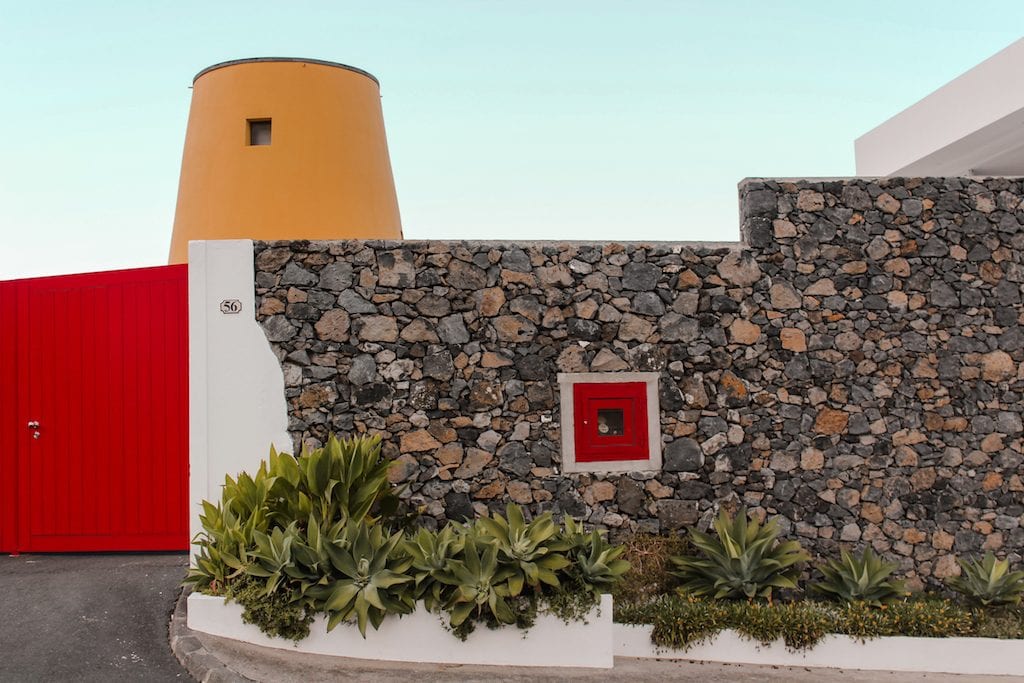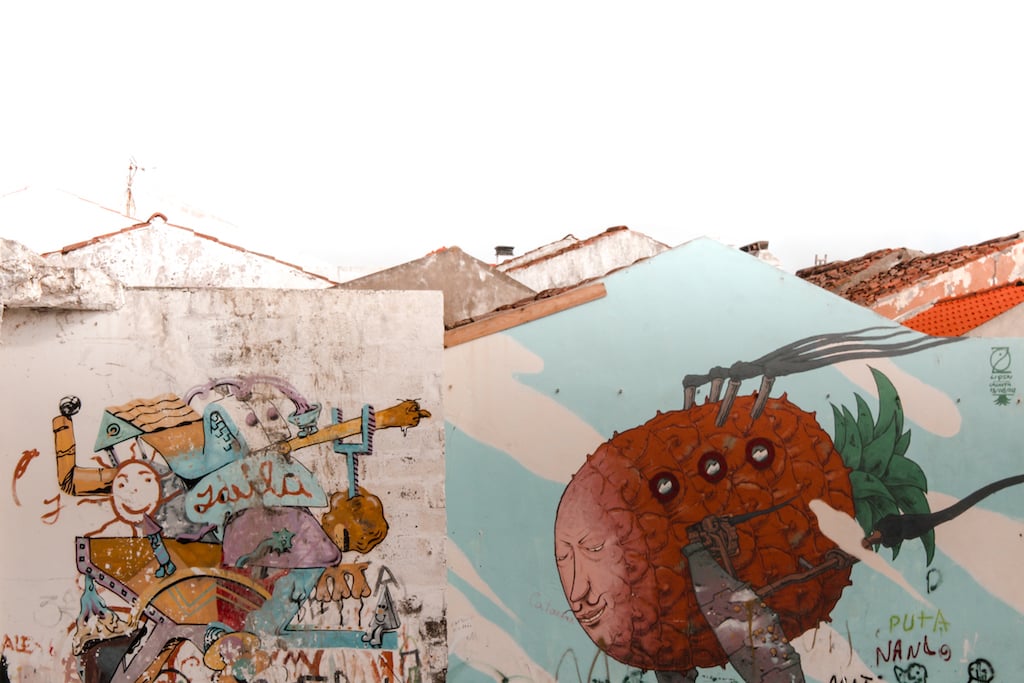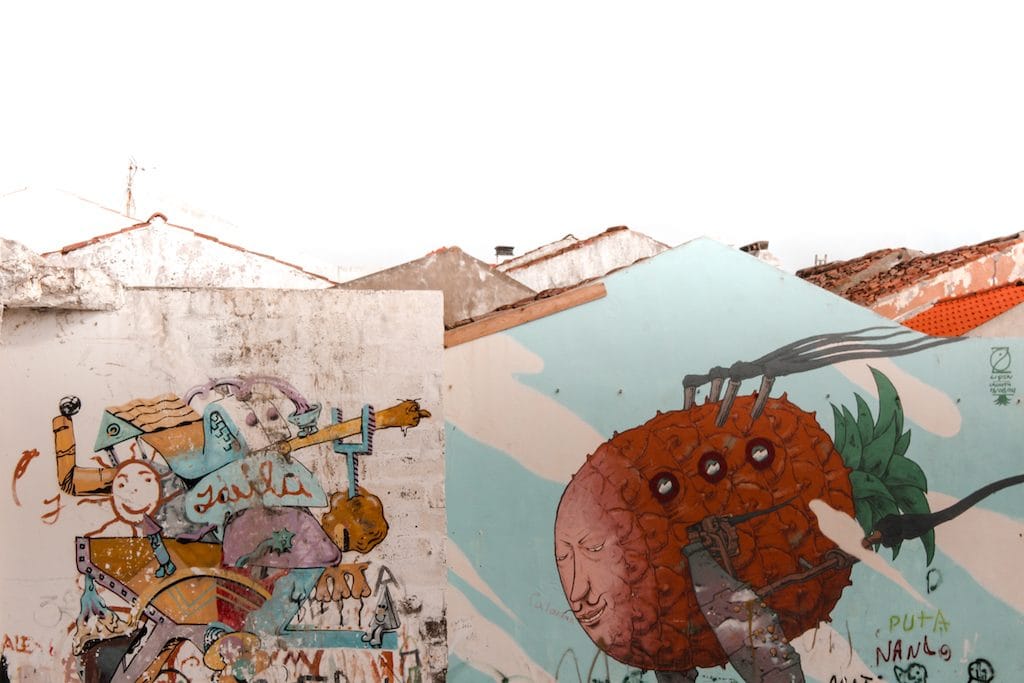 <there is so much street art in Ponta Delgada!>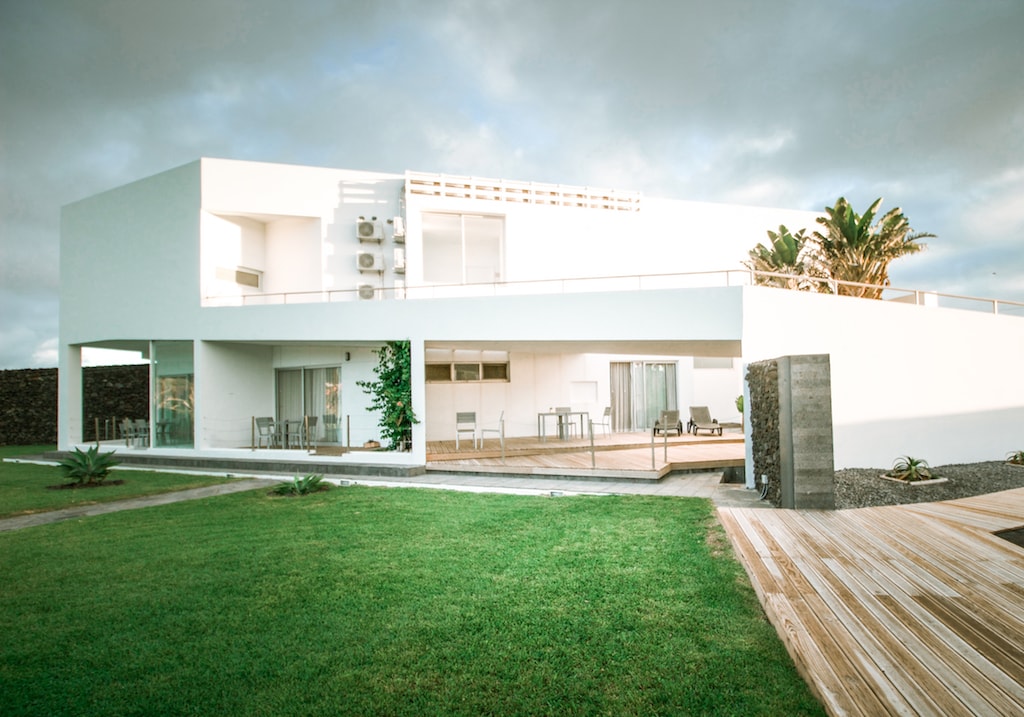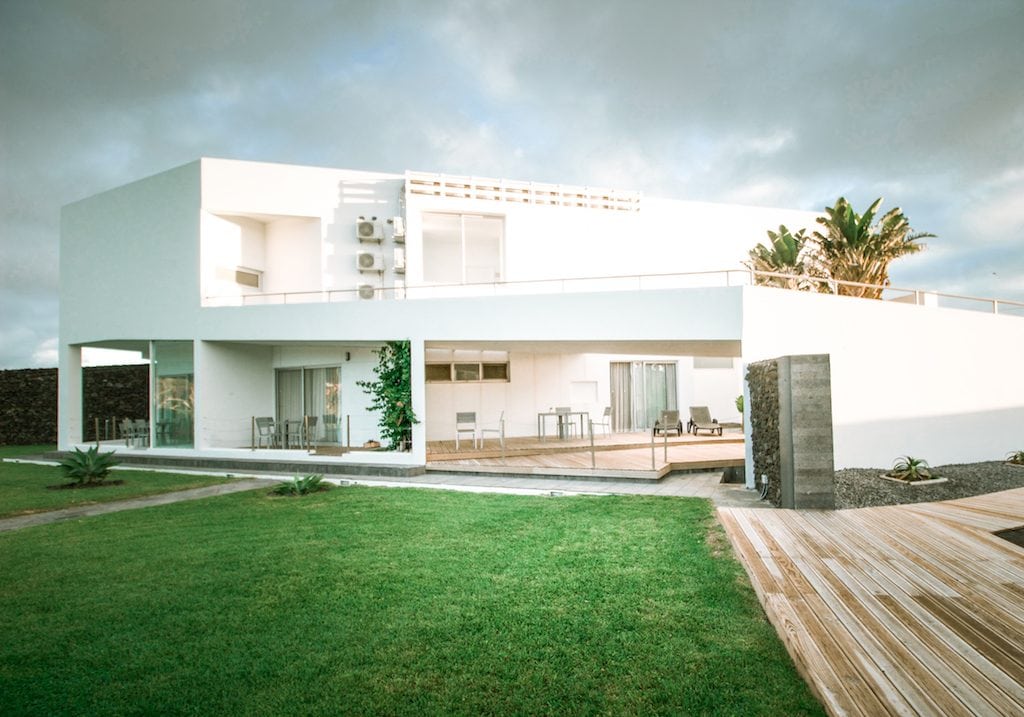 <Santa Barbara Lodge in Sao Vicente- my home for a few nights!>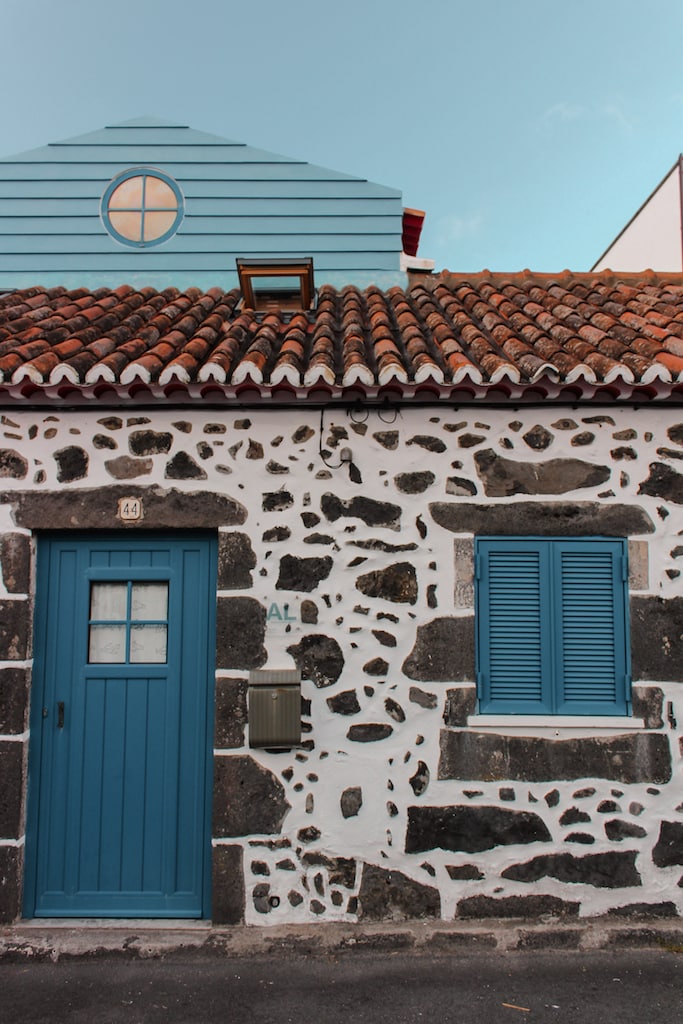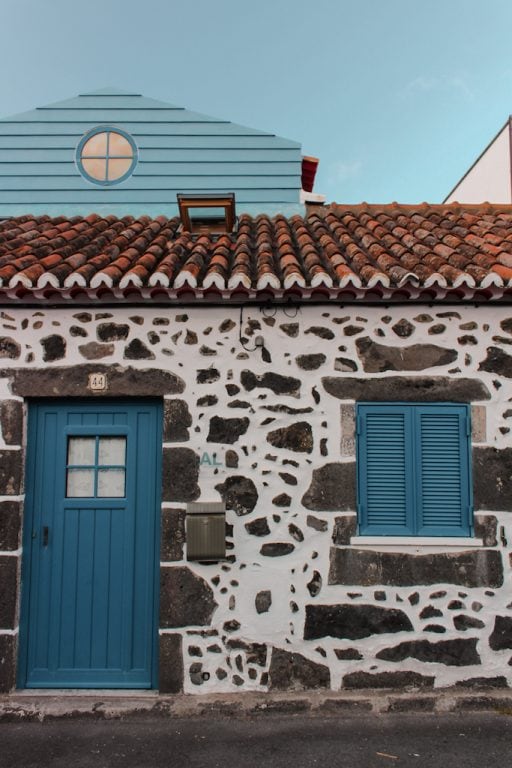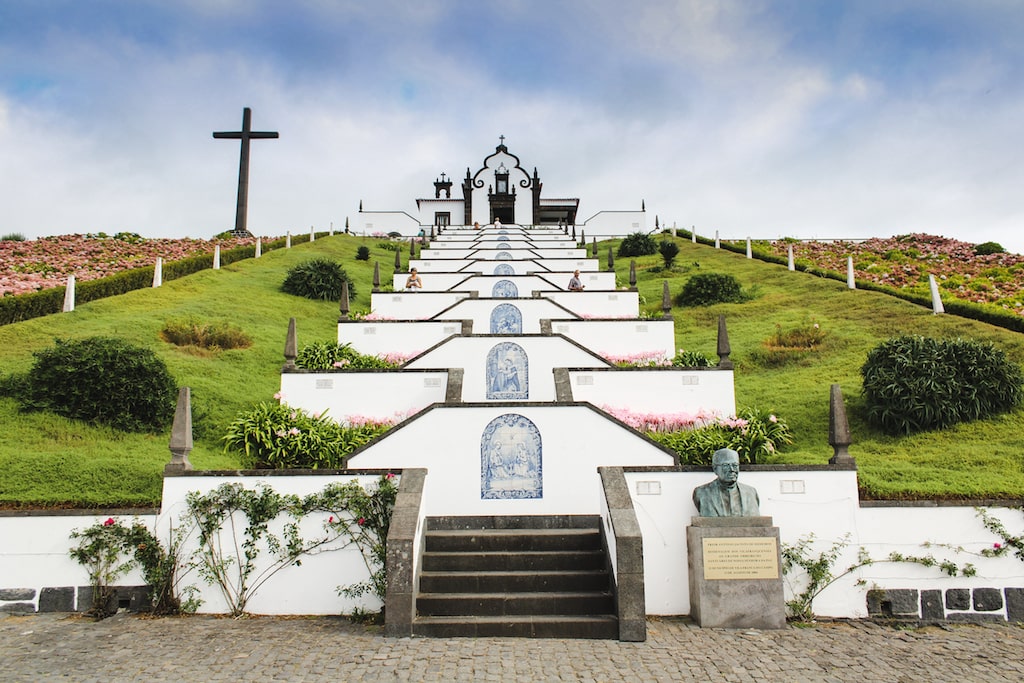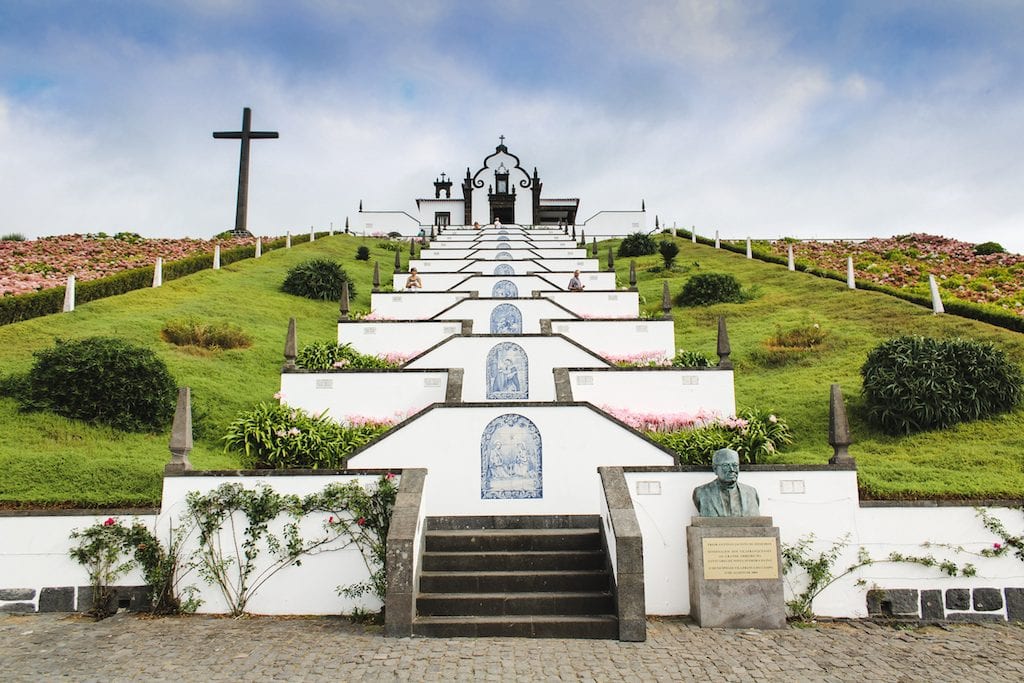 <Church Ermida da Nossa Senhora da Paz at Sao Miguel near Vila Franca do Campo>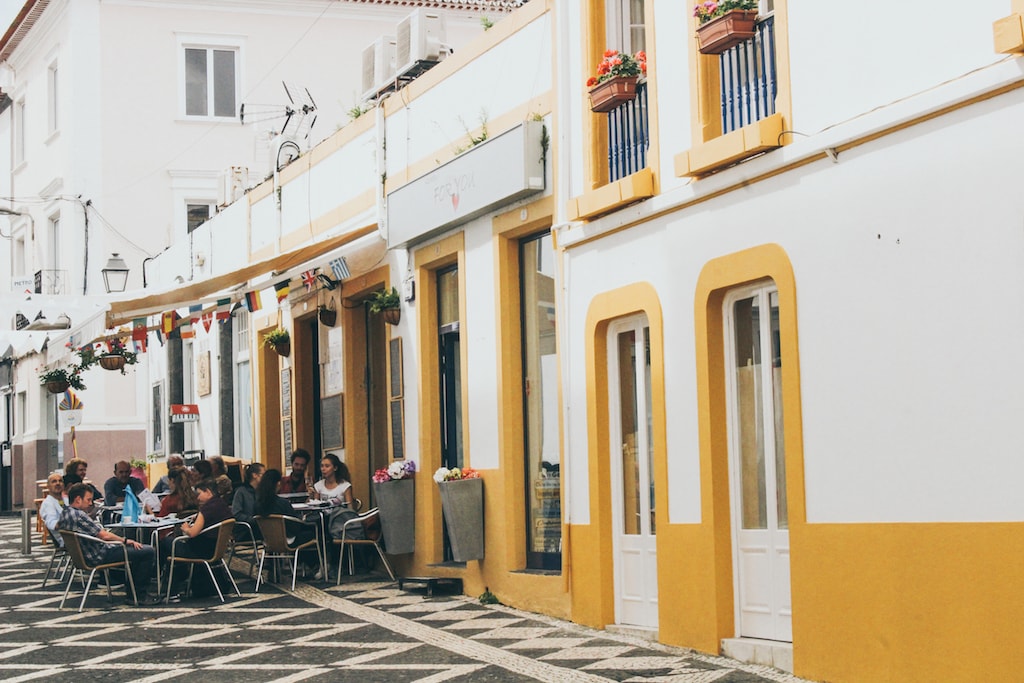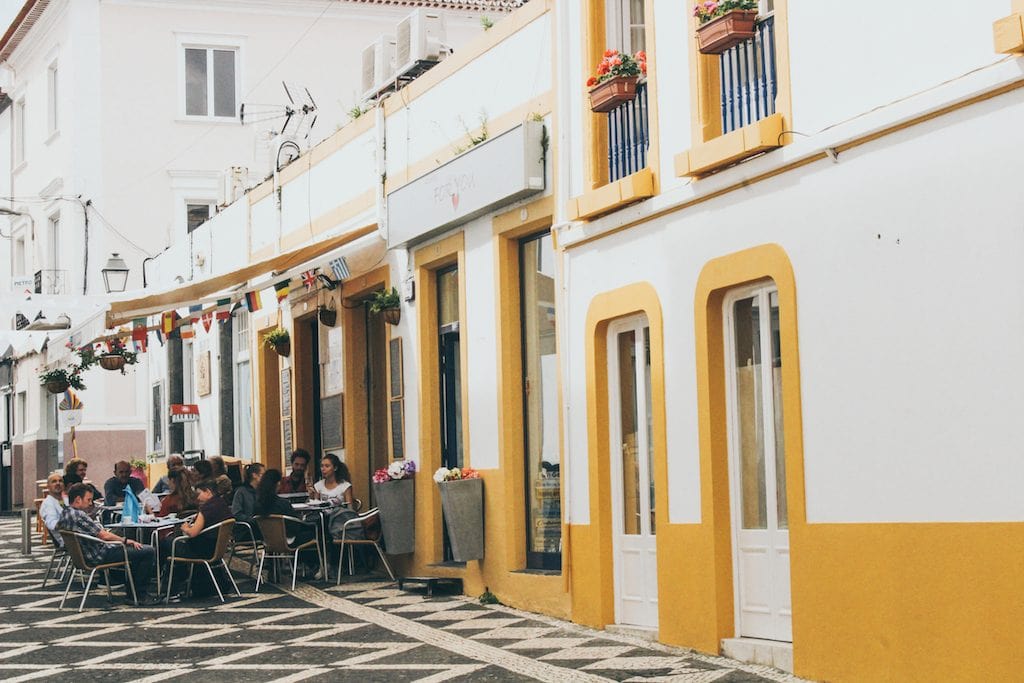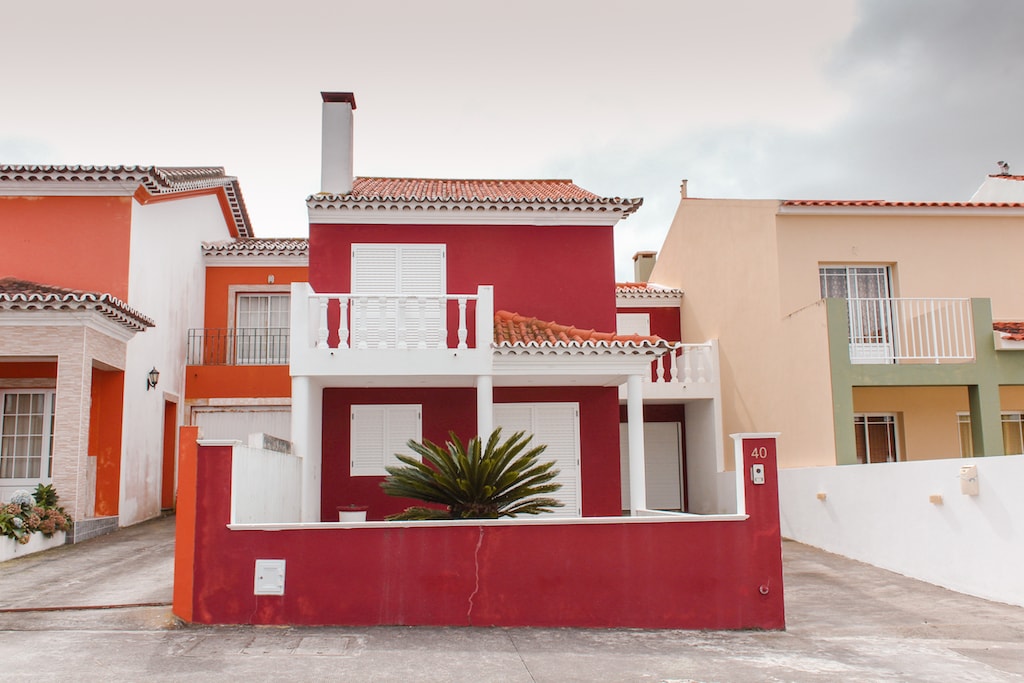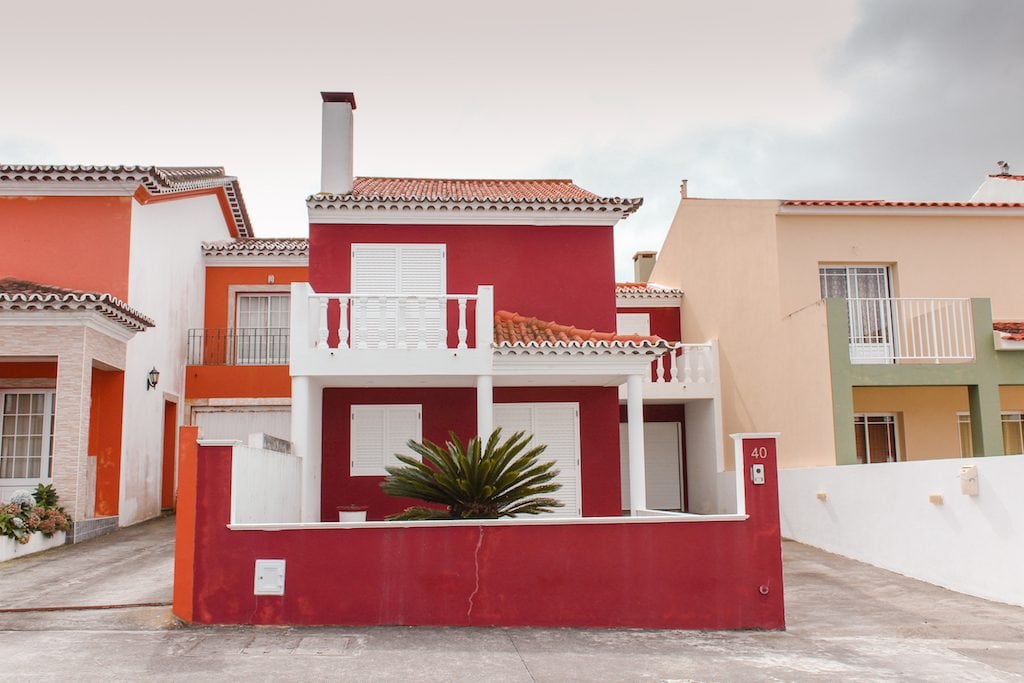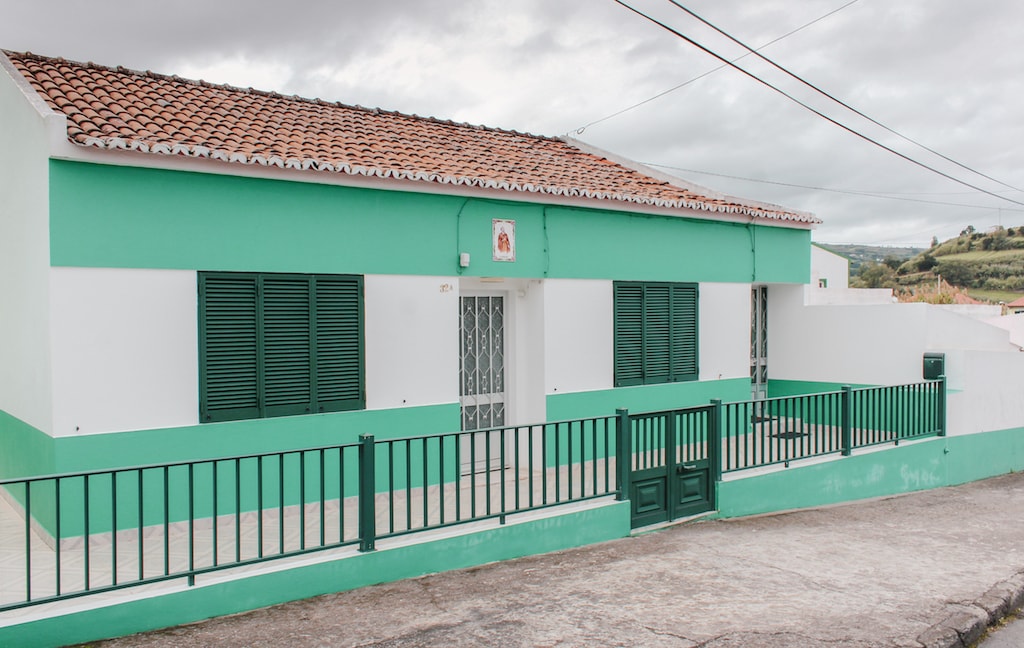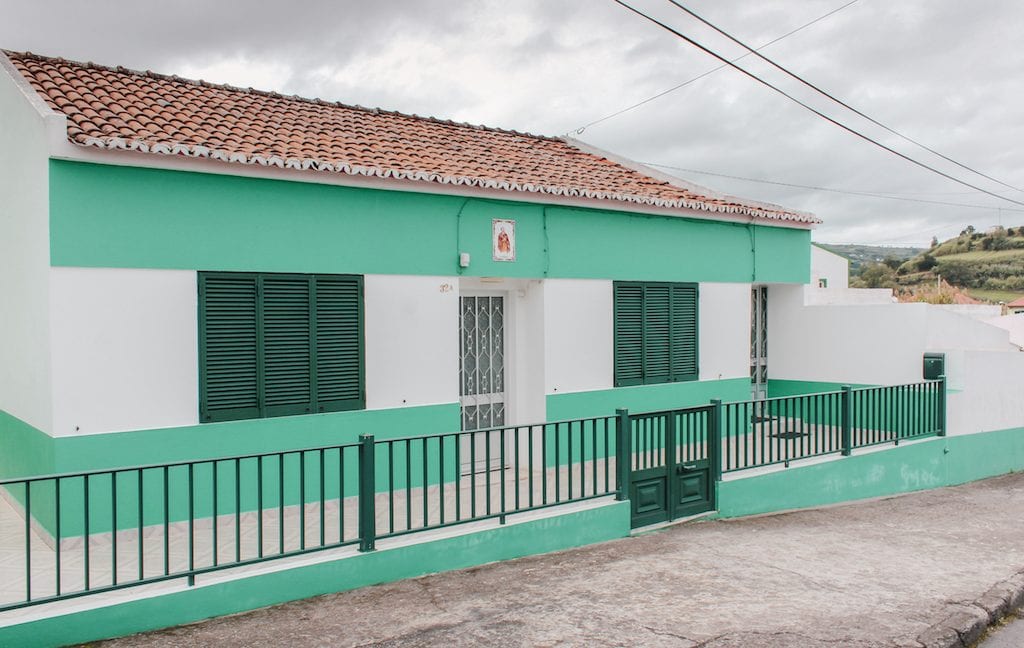 One of the best things about the Azores is that a vast amount of the flora can only be found in the Azores and nowhere else in Europe.
You don't often hear of pineapple plantations in Europe… but you have greenhouse pineapples on the Azores.
And it will likely be the best pineapple you ever put in your mouth (and you can't eat it anywhere but the Azores as they keep it on the islands). They also grow their own tea in the Azores.
If you head to Gorreana, you can taste it. It is delicious and most are exported to Portugal. The lush and dense forests on Sao Miguel are almost like something out of a movie; it doesn't even seem real.
The islands are known for their geothermal properties and it is everpresent on the islands- whether it be from the boiling springs or the way that food is cooked using geothermal heat underground.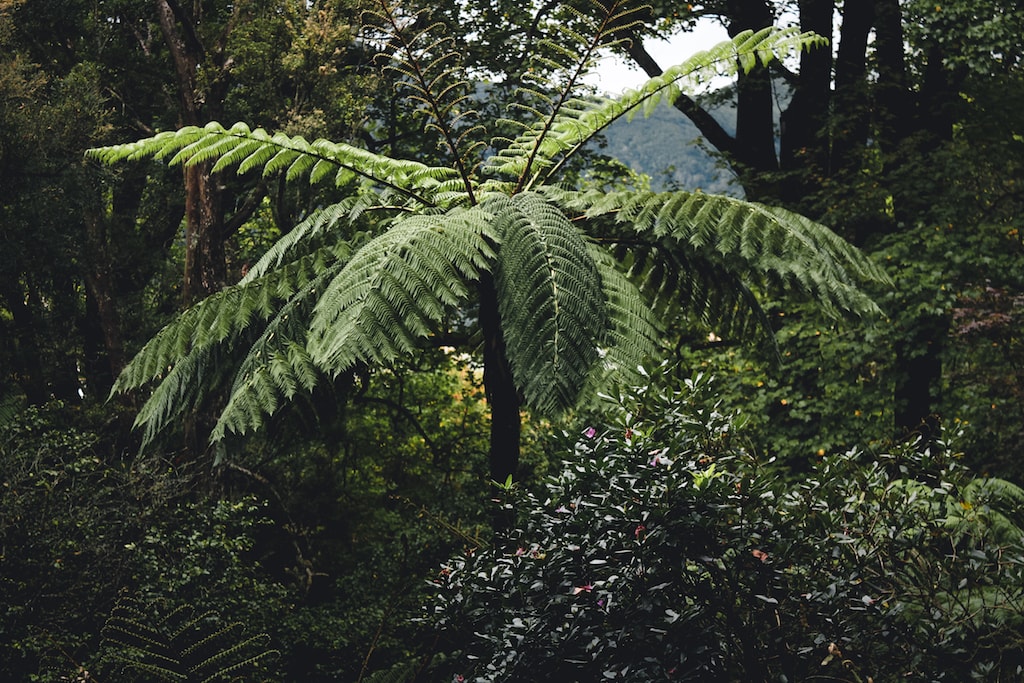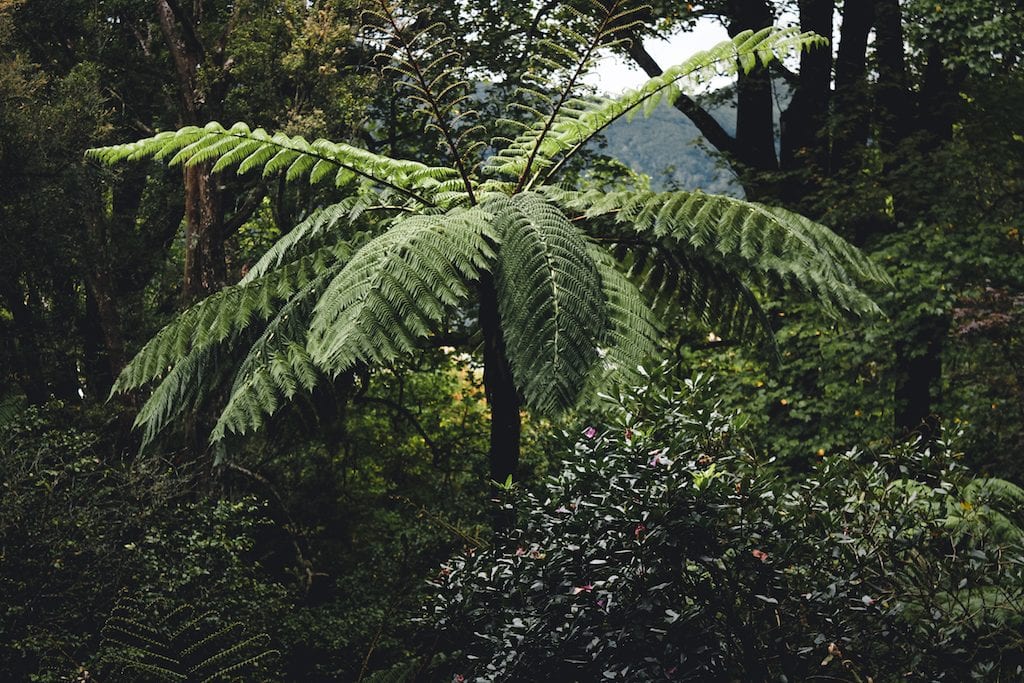 <inside Terra Nostra gardens>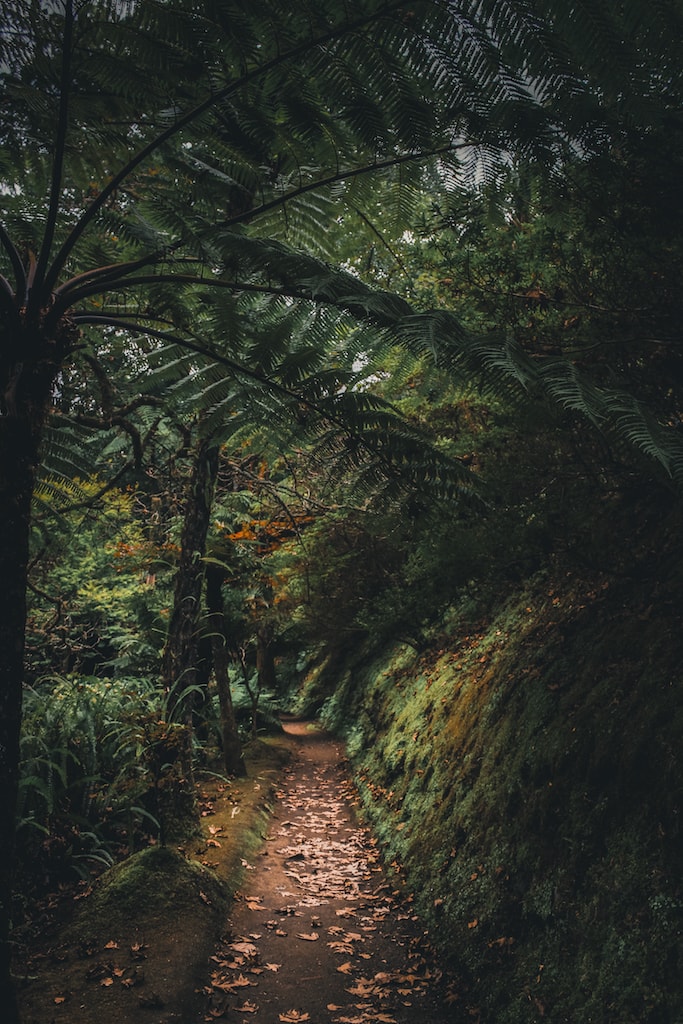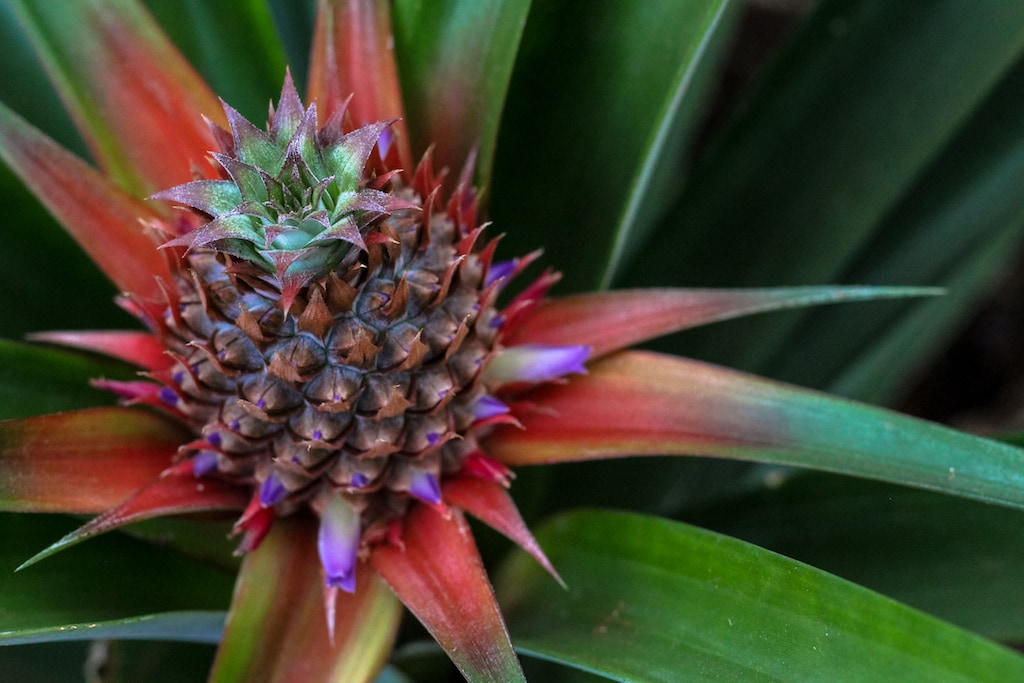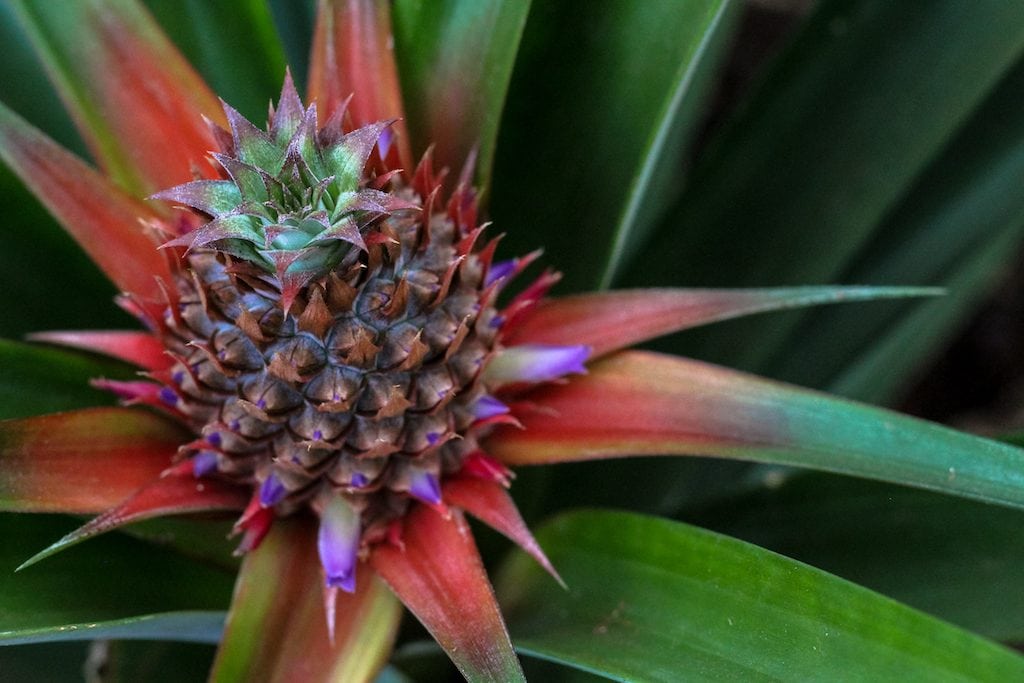 <Arruda Pineapple Plantation in Sao Miguel outside of Ponta Delgada>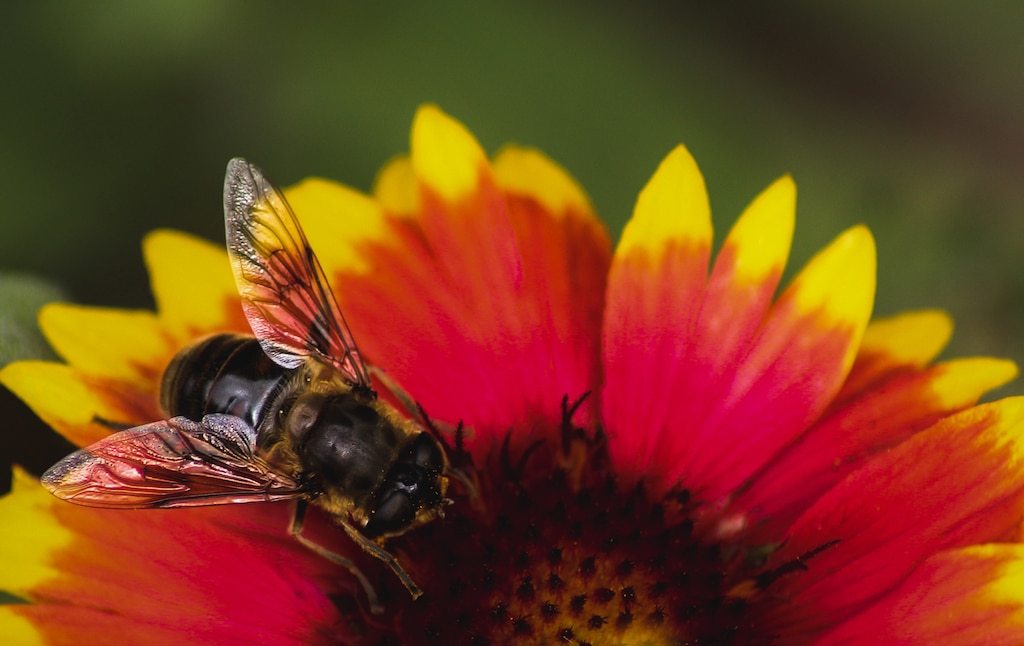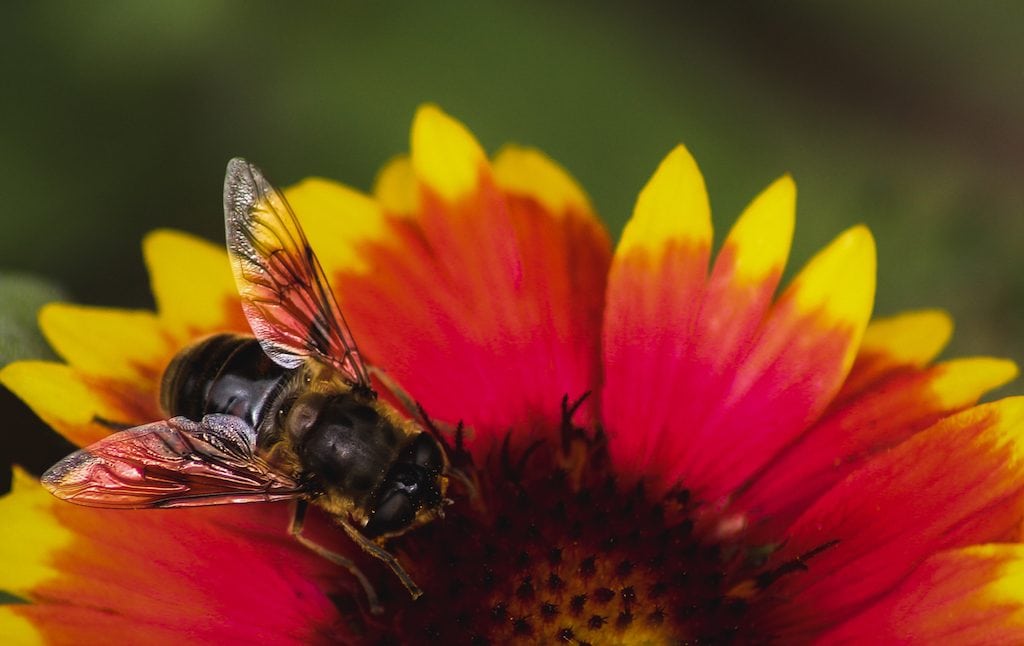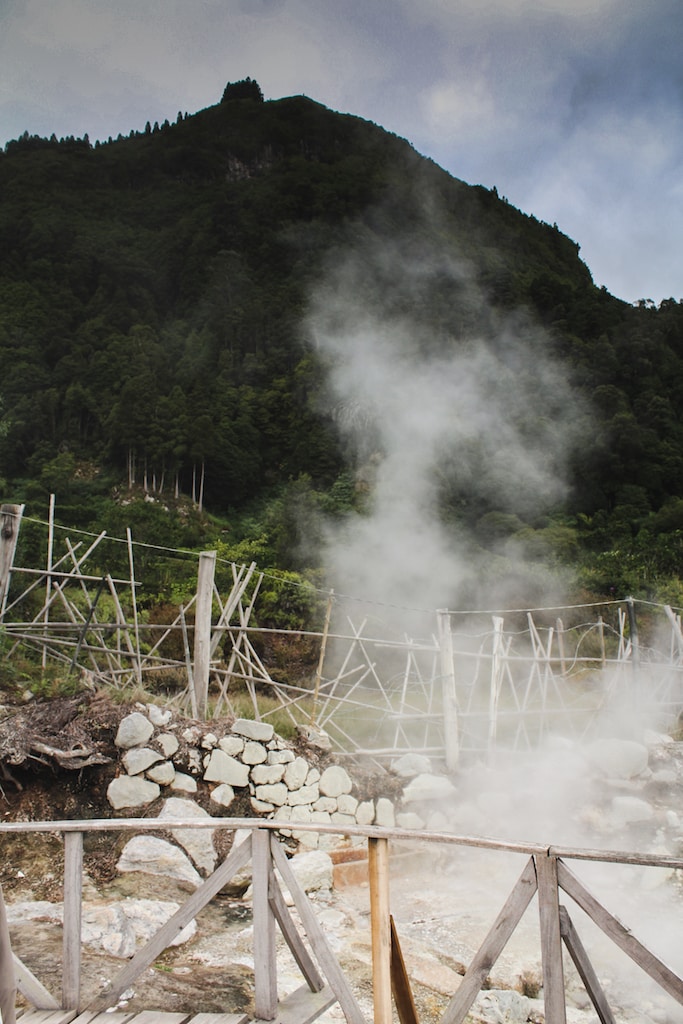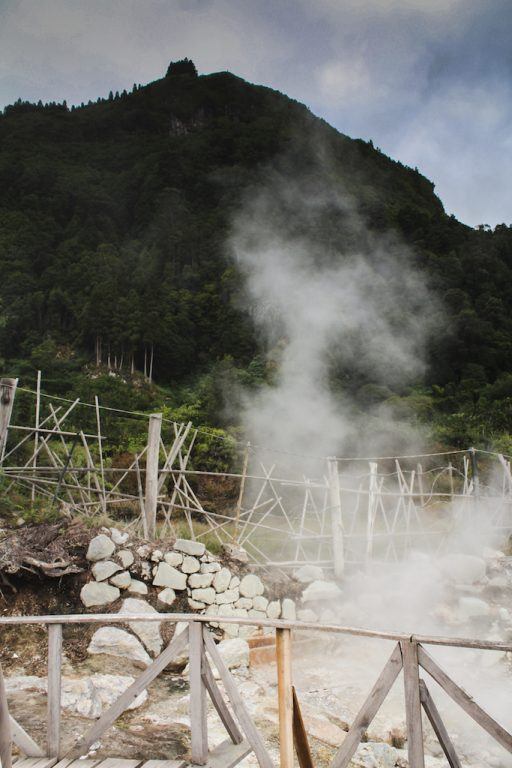 <Furnas, Sao Miguel>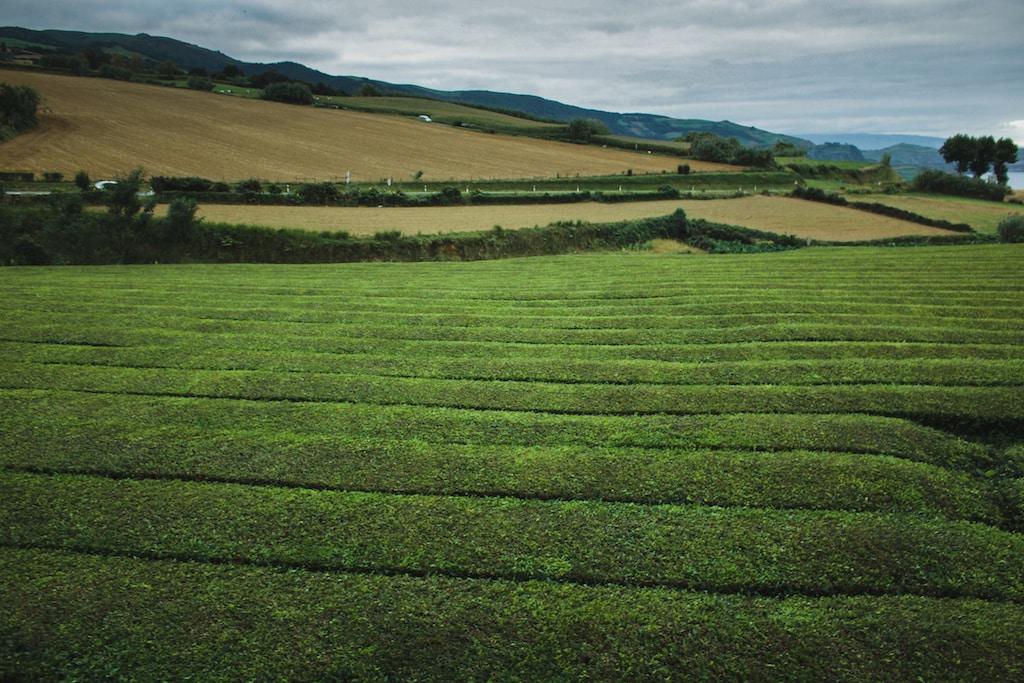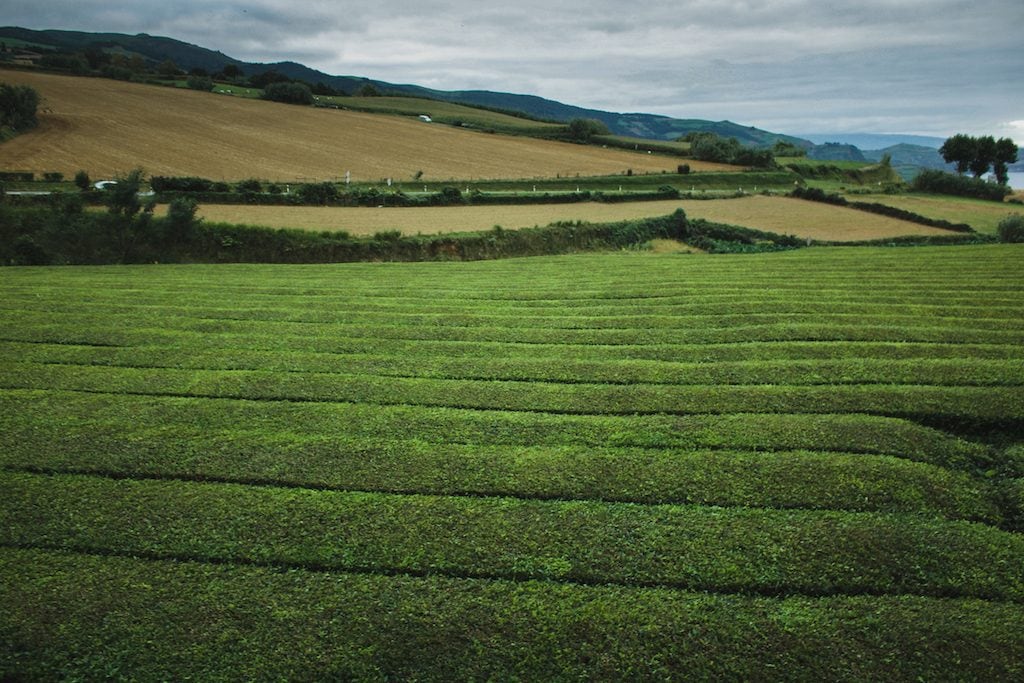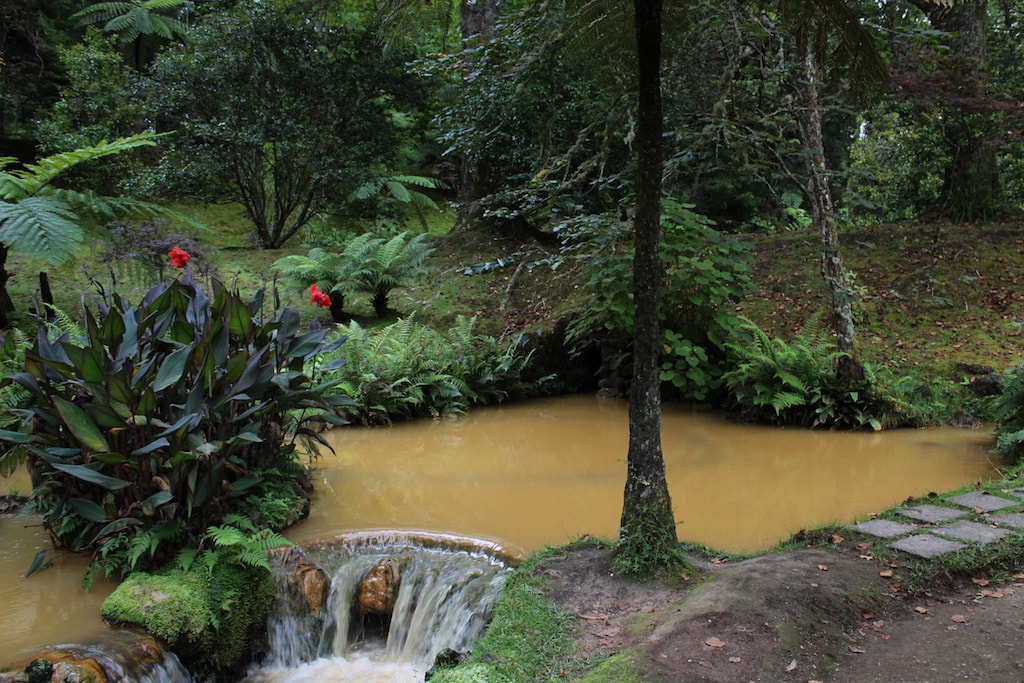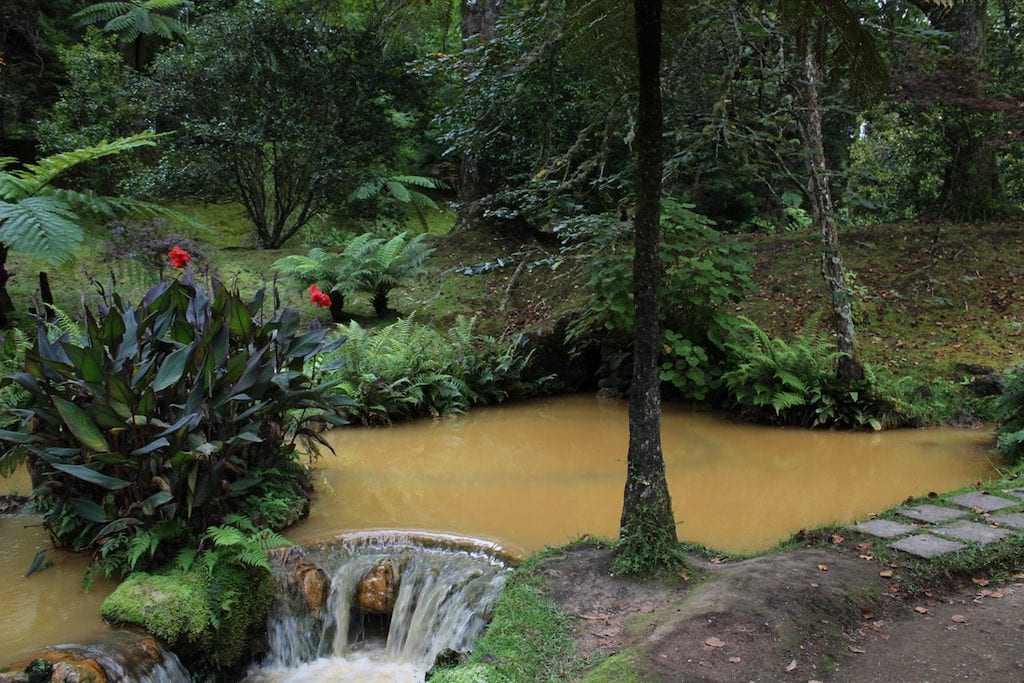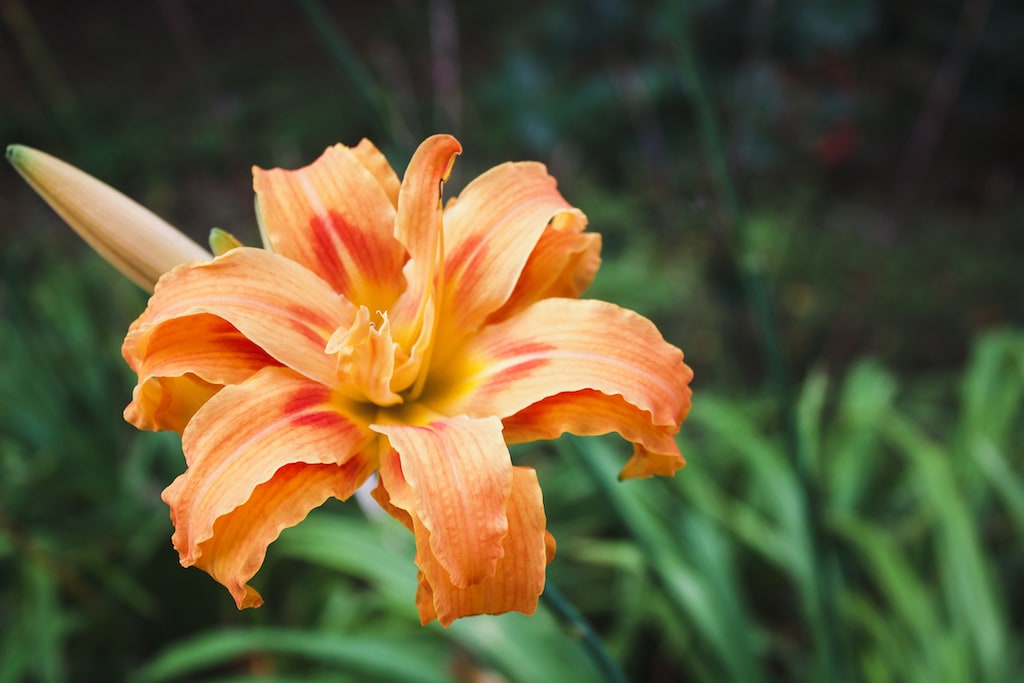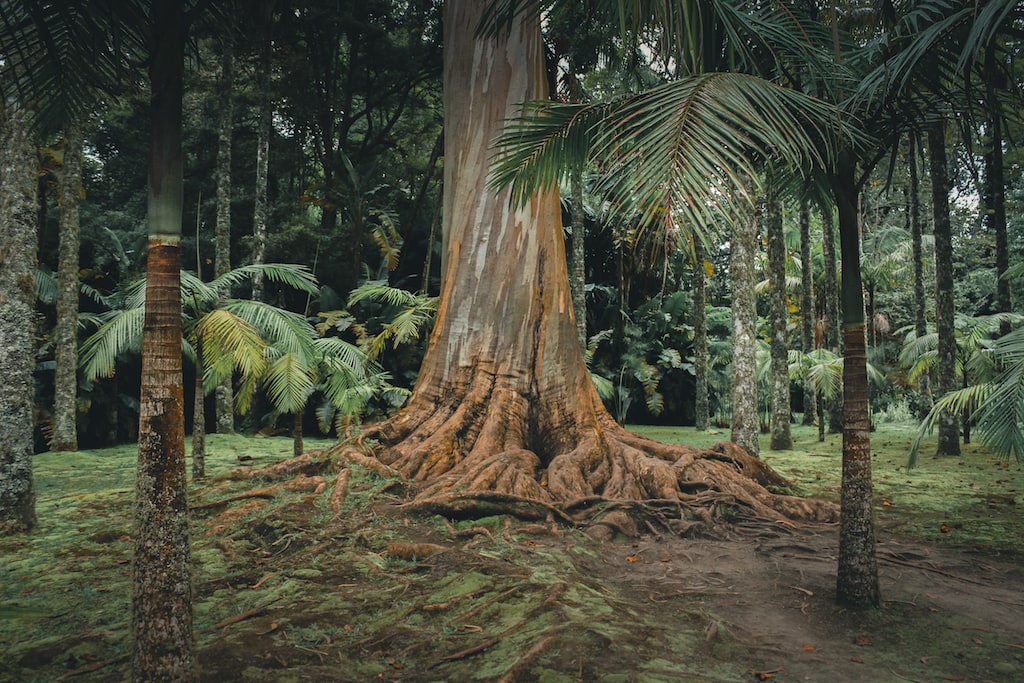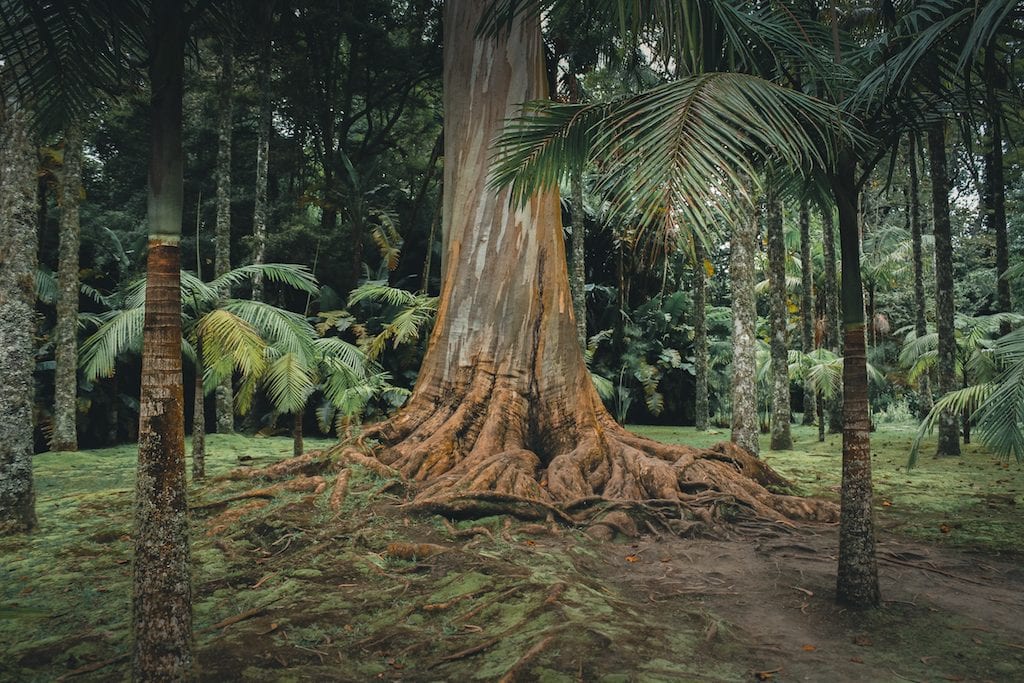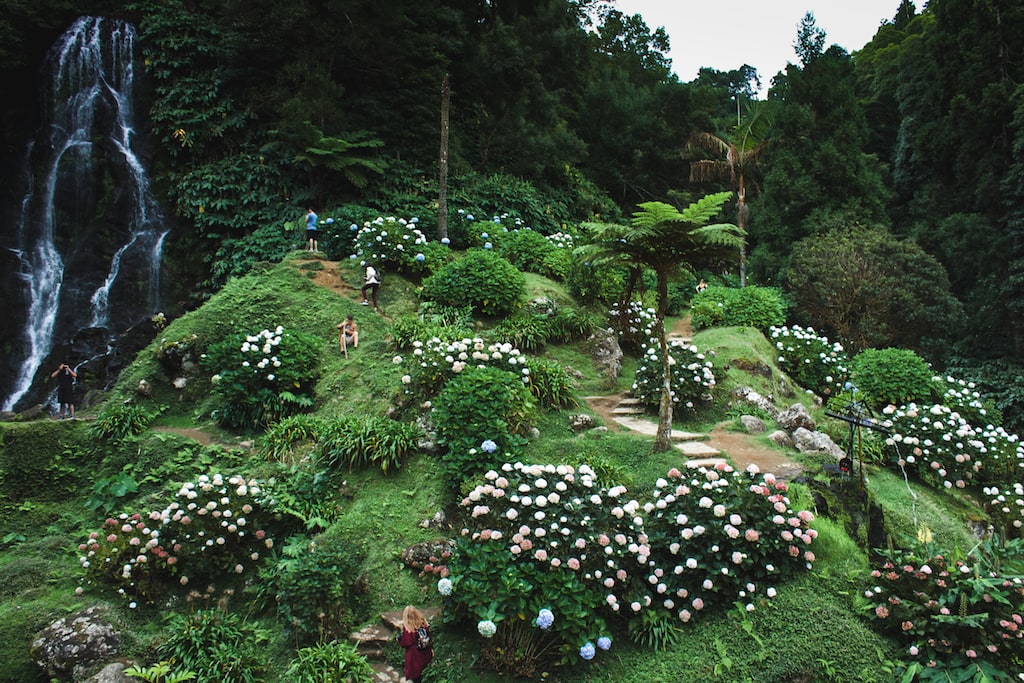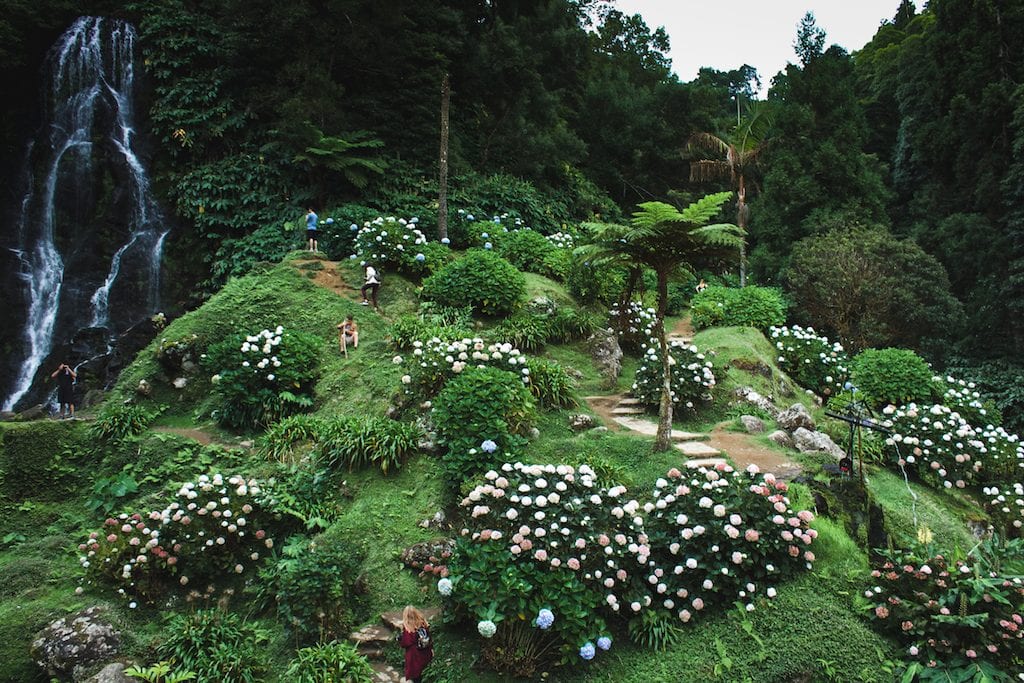 <Parque Natural da Ribeira dos Caldeiroes>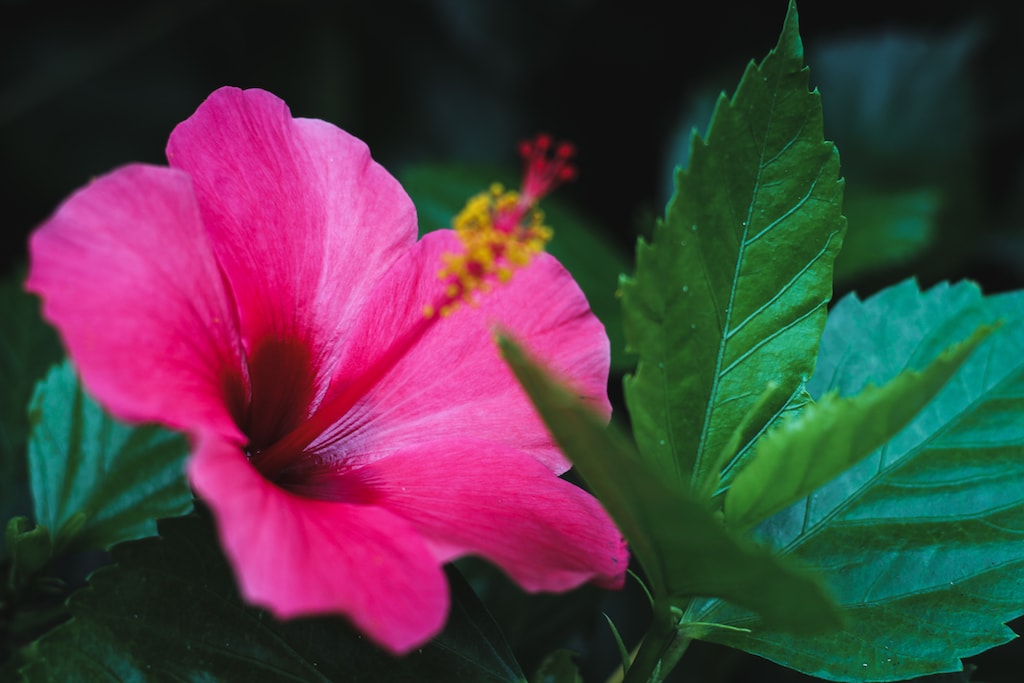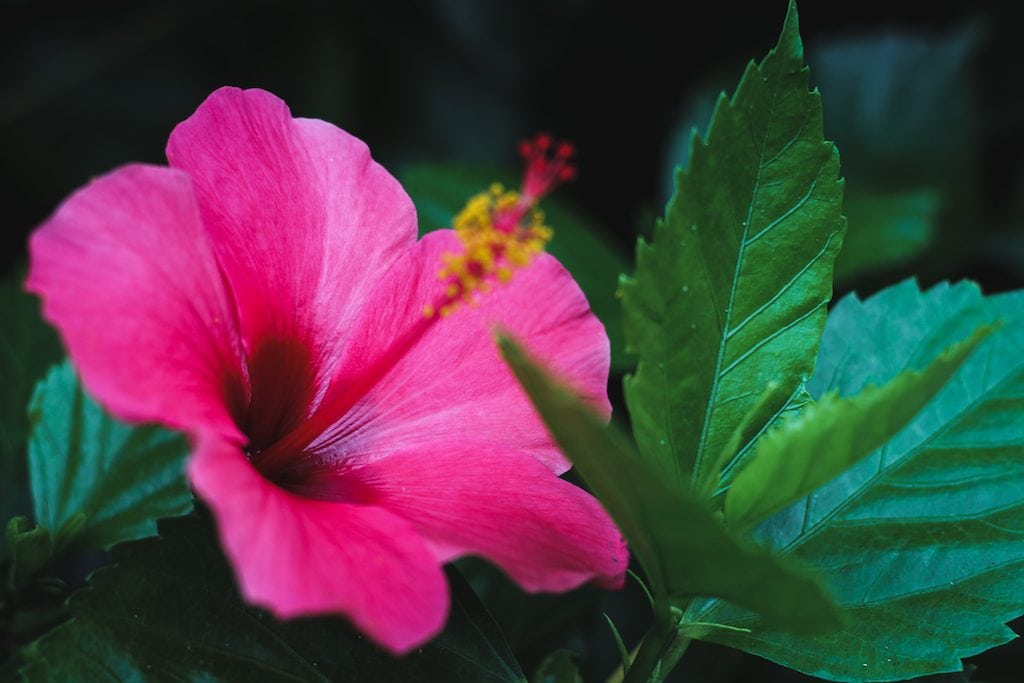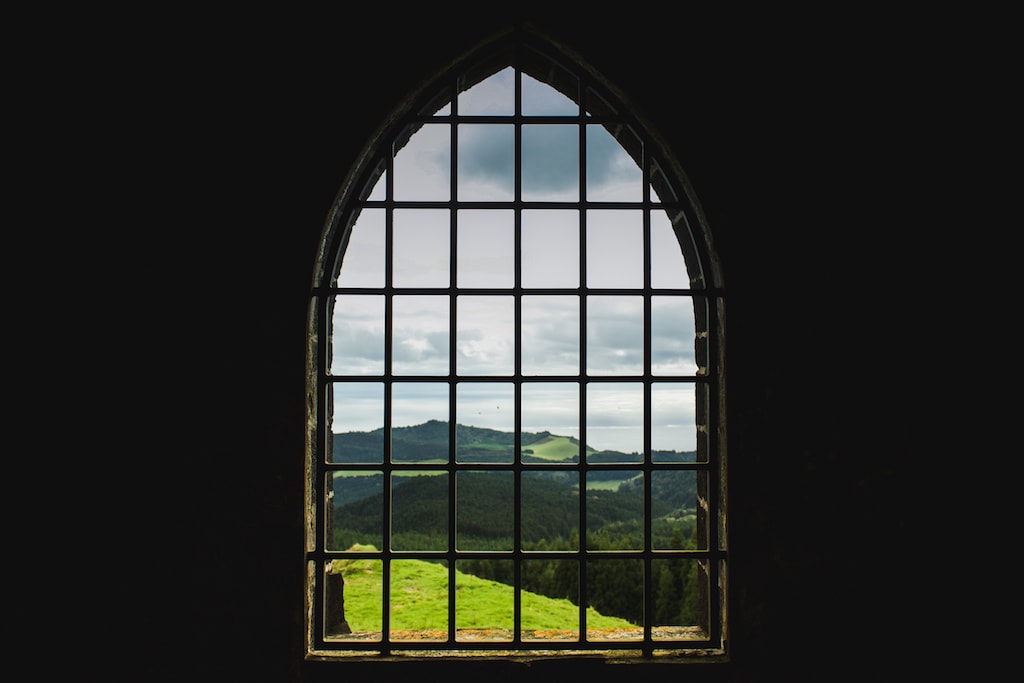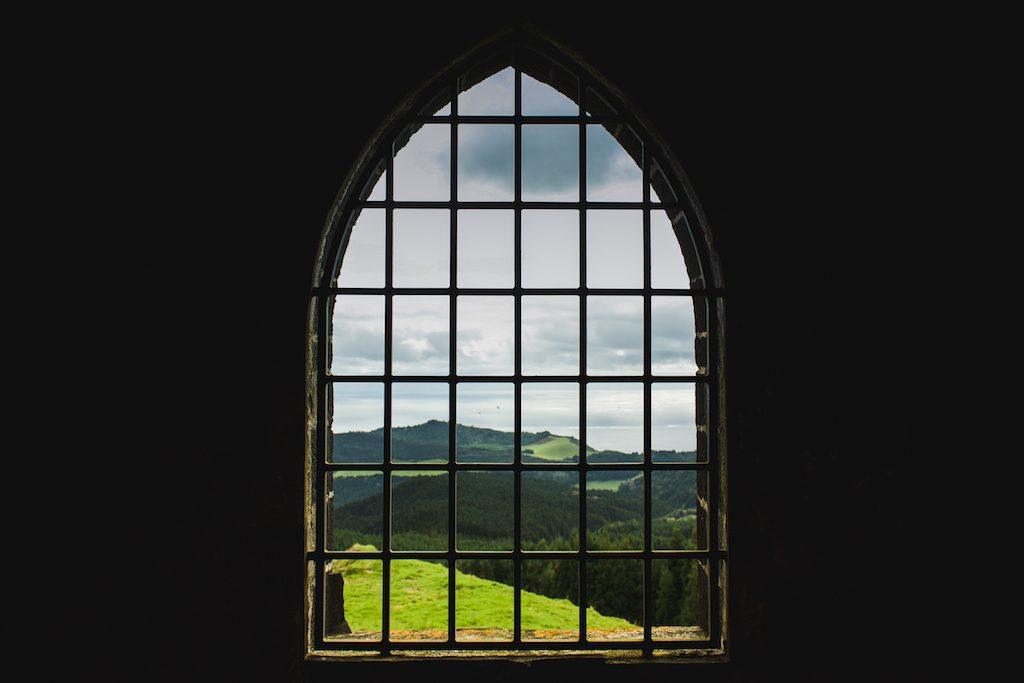 Getting to the Azores
Depending on where you're coming from, there are several ways to get to the Azores. Currently, four airlines fly to the Azores: TAP Portugal, SATA / Azores Airlines (I flew with them), Ryanair, and EasyJet. From North America, there are direct flights from Boston and Toronto to Ponta Delgada.
I have found the easiest routes in Europe would fly directly from Lisbon or London (but they leave from several areas- even here in Frankfurt!)
I will be booking tickets back to the Azores for later this year and they are currently $61 round trip from Lisbon to Ponta Delgada. You couldn't get a better deal if you tried.
I actually think the best thing about the Azores is that there are different ways to have an awesome Azores vacation.
You can travel the islands independently, or you can book something with a tour company. The tour companies in the Azores are reputable, experienced, and a great way to see the best of the islands in a convenient and easy manner.
Click here for the best Azores tours. Click here for Azores whale watching tours. Click here for Sao Miguel hotels.
Before heading to the Azores, be sure to have the right camera equipment and accessories. If you are looking for accessories or gifts to partner with your photography kit, hover here for more info.
Are the Azores on your list? Have you ever been before?
PIN IT FOR LATER!