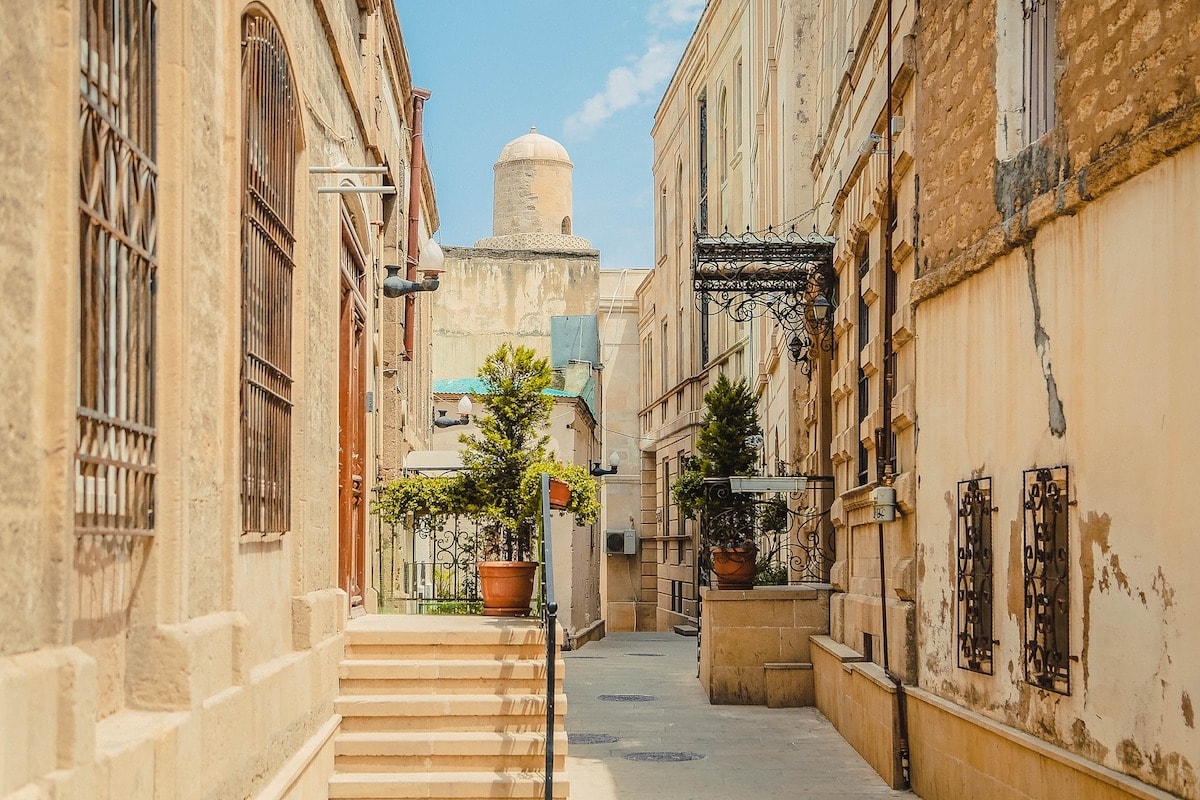 This post may contain affiliate links which means if you purchase something through that link, we will make a small commission at no additional cost to you. Think of it as buying a cup of coffee for us on someone else. Thanks and enjoy!


Nestled right in the middle of Turkey, Russia, and Iran, Azerbaijan is a cultural blend of both East and West. Known as the land of fire, the country gives you a flavor of both modernism and traditional at the same time. Azerbaijan is not exactly known for tourism and it is not the first destination on the majority of people's wishlist. However, from dazzling 21st architecture to beautiful terrains, this country has a lot more to offer than most people know.
Here are some great reasons you travel to Azerbaijan:
Baku
Located at the joint of Europe and Asia, the capital city of Azerbaijan can be considered one of the most beautiful cities in the world. Baku, or the 'city of winds', is the cultural hub of Azerbaijan. It is the city where Muslim east first theatre and opera were performed. True to its title 'Paris of the Caucasus', Baku offers Beaux Arts building and a breathtaking walkway along the Caspian Sea.
You can start your journey by exploring the beautiful old town known as the Icheri Sheher. It is surrounded by the medieval walls that separate it from the modern part of the city. As you move around the narrow streets, you will come across ancient palaces and cramped up apartments.
Beyond the walls, you can admire the modern architecture by visiting the flame towers that light up the skyline at night. The towers are consistent with the country's long history of worshipping fire.
As for nighttime, you can visit the dazzling Nizami street for dinner, do some shopping and take a stroll while taking some memorable pictures.
While traveling in Baku, you can make an easy day trip to the mud volcanoes of Gobustan. Azerbaijan is home to one-third of the world's mud volcanoes and, hence, missing them would be not a wise decision. Moreover, the unusual sight of mud bubbling from the ground on a remote hilltop is indeed quite fascinating.
Click here to view some of the best restaurants in Baku.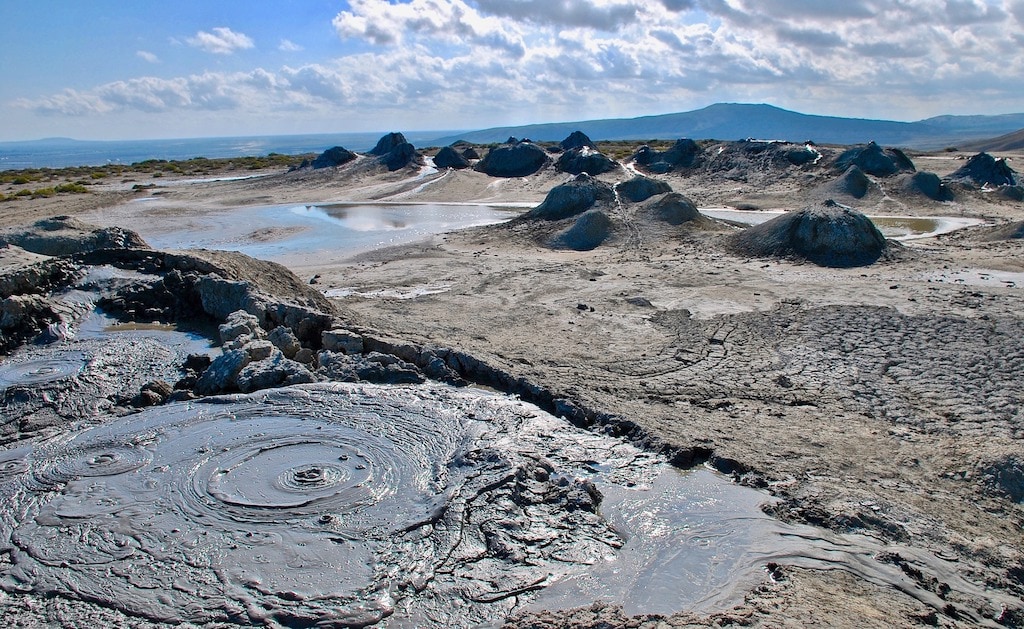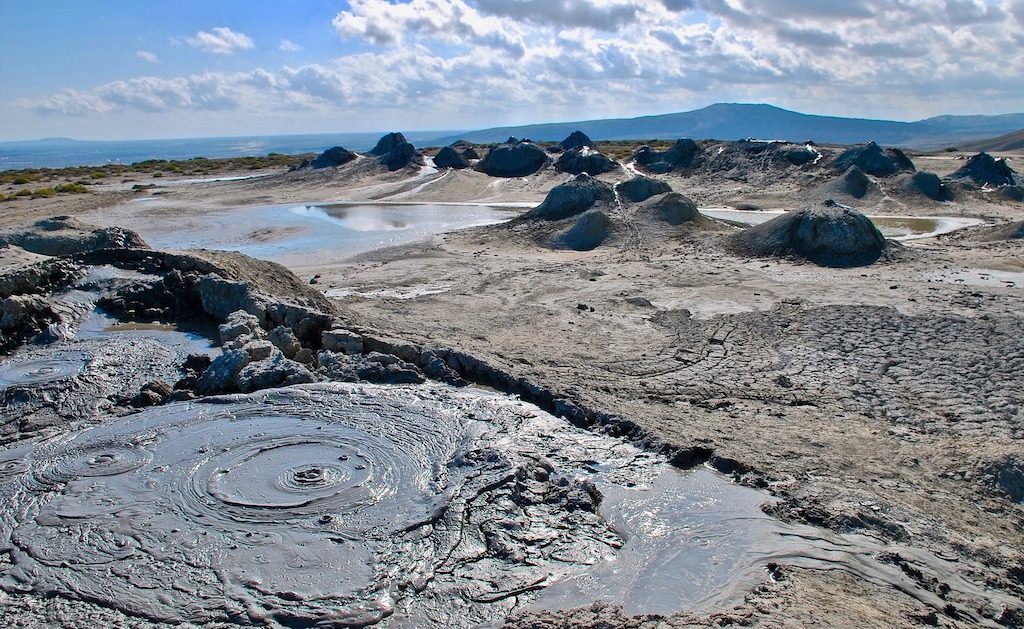 Mountains
Apart from the man-made architecture, the land of Azerbaijan also gives you the opportunity to get lost in the serenity of the snowcapped mountains on the northern side. The Quba region has some great opportunities for hiking. You can also take multi-day excursions to the various villages in this region. These villages are mostly cut off from the mainland and therefore have their own unique culture and language.
The most stunning location is Xinaliq, also known as the fabled village. The highest village is famous for its Tales of Ateshgah, the fire that constantly burns on the nearby mountainside. The tales add mystery to the village, which makes it even more fascinating.
Mount Babadag or the sacred mountain is also quite fascinating. Every year during the hiking season, a lot of people making a pilgrimage climb the mountain. If you visit at the right time, you can have the opportunity to join the tradition.
The mountains are also perfect for skiing. Imagine an uncrowded place that is cheaper than most of the skiing resorts. Shahdag is the ideal place for skiing. You will also find some very reasonable hotels here that you can book online.
Architecture
You will find intriguing architecture throughout the country. Some of the famous attractions include the Khansarai Palace in the picturesque town of Sheki. This beautiful palace's walls have been crafted by fittings in colorful glass in the handmade wooden structures in such a way that it makes beautiful geometric patterns.
Lahic is another gorgeous small town that has cobblestone streets and stone houses that make it quite picturesque. The town is famous for its copper craftsmanship. You will find small shops from where you can buy decorative plates and pots as souvenirs.
The most interesting thing about Azerbaijan is that it claims to be the place of Noah's Ark landing. Nakhchivan, or Noah's town, has various monuments including Noah's tomb. Unlike Baku which is crowded and noisy, Nakhchivan is quiet and serene as it is cut off from the rest of the country.
Teshgah temple, or the Zoroastrian fire temple as it is known, is another site with a historical background. It was built during the 18th century when Hindu traders were coming to Baku to sell various merchandise.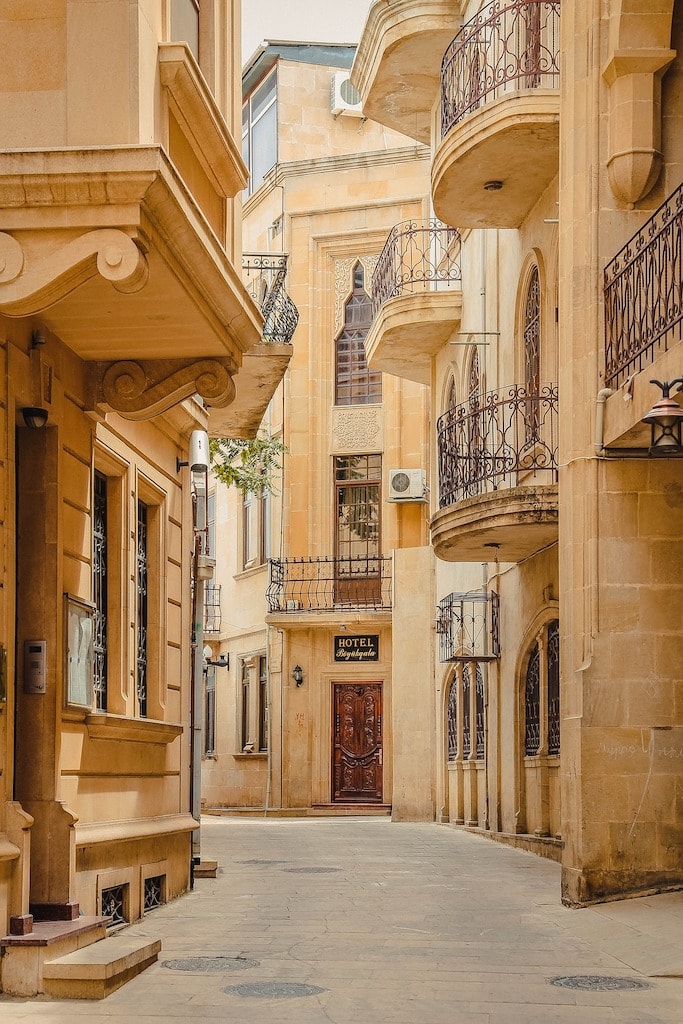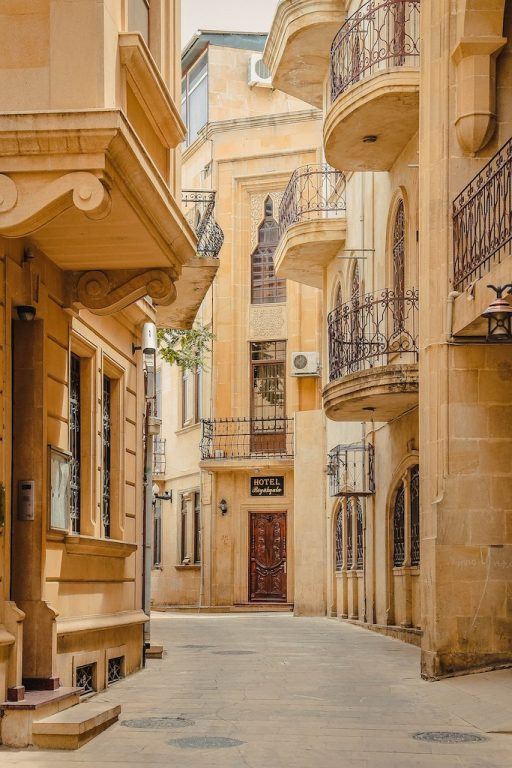 Azerbaijani Food
No journey is complete without tasting the local cuisine. Since the country sits in the middle of three other countries, its cuisine is a mixture of Turkish, Persian and Russian flavors. One of its unique dishes is freshly-baked bread that is served with honey, cheese and a special type of cream. The three condiments are mixed together to form a special dipping.
Soups are also recommended. A commonly offered one is dovga, which is a yogurt-based soup with a dash of dill and coriander. Piti is another unique dish. It is basically lamb stew that is served with potatoes and chickpeas on the side. You can take pieces of bread and then pour this stew on the top. Dolma is also quite interesting, just like its name. Minced meat along with rice and herbs is served in cabbage or grape leaves.
Azerbaijan also has a deep love for tea. Regardless of the weather and the temperature, you will find the local people drinking tea. Traditionally, they take a cube of sugar before taking a sip of hot tea.
It is Affordable
Unlike other travel destinations, Azerbaijan is pretty affordable. You can easily spend under $100 a day including food, accommodation, and entertainment. You can opt for a variety of accommodation options; from luxurious hotels to affordable guesthouses- the country offers it all. Transport cost is also quite low because the country is rich in oil and gas reserves.
Most of the time, people don't pay mind to countries like Azerbaijan when looking for travel options. However, Azerbaijan has a lot to offer. It's is an ideal place for someone who wants to take a walk through history and the best part about this country is that it is not too crowded and commercialized for tourism just yet. Hopefully, things will change in the future!
Guest Post Author: Ashley Rosa is a freelance writer and blogger. Writing is her passion- that is why she loves to write articles related to the latest trends in technology and sometimes on health-tech as well. She is crazy about chocolate. You can find her on twitter: @Ashrosa2
READ ALSO: Two days in Baku / Best hotels in Baku
PIN IT FOR LATER!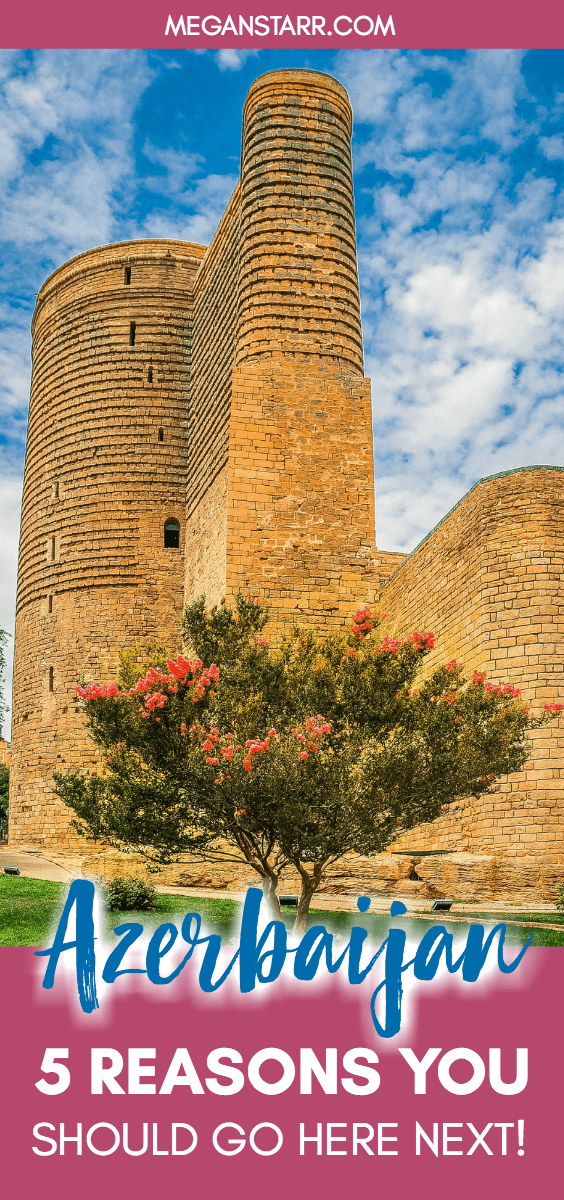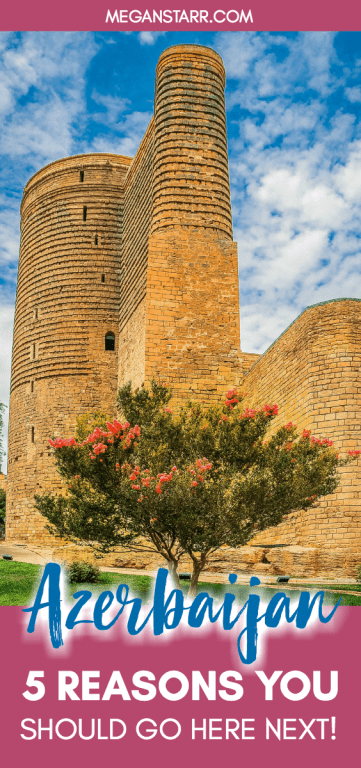 BE SURE TO FOLLOW ME ELSEWHERE AROUND THE WEB!
[powr-social-media-icons id=f421521d_1499856820319]