Tibet Travel Permit is otherwise known as Tibet Entry Permit or Tibet Visa. Although unlike a visa which can be gotten from a country's embassy in another nation, Tibet Permit can only be gotten in Tibet via a licensed travel agency. And it plays the key role for international tourists to get into Tibet. For US citizens preparing to visit Tibet, you may follow the experts' tips below to get it.
Step one: Find a Reliable Tibet Travel Agency to Run your Tibet Tour
Traveling to Tibet from the United States is no doubt very interesting. It, however, involves more than getting a Chinese Visa. In as much as a Chinese Visa is a major requirement for citizens of the United States to get into Tibet, it is just one part of the requirements. Now, getting a Chinese Visa is not a tall order for as many United States citizens that have the right requirements. It can be gotten by applying for one at the Chinese embassy in the United States. Unlike the Chinese Visa, a Tibet Travel Permit cannot be applied for in person. Also, it can only be gotten in Lhasa. So, with this, how do you get a Tibet Travel Permit?
Well, getting a Tibet Travel Permit might seem difficult. However, with the right Tibet Travel Agency, it is not a difficult thing to do.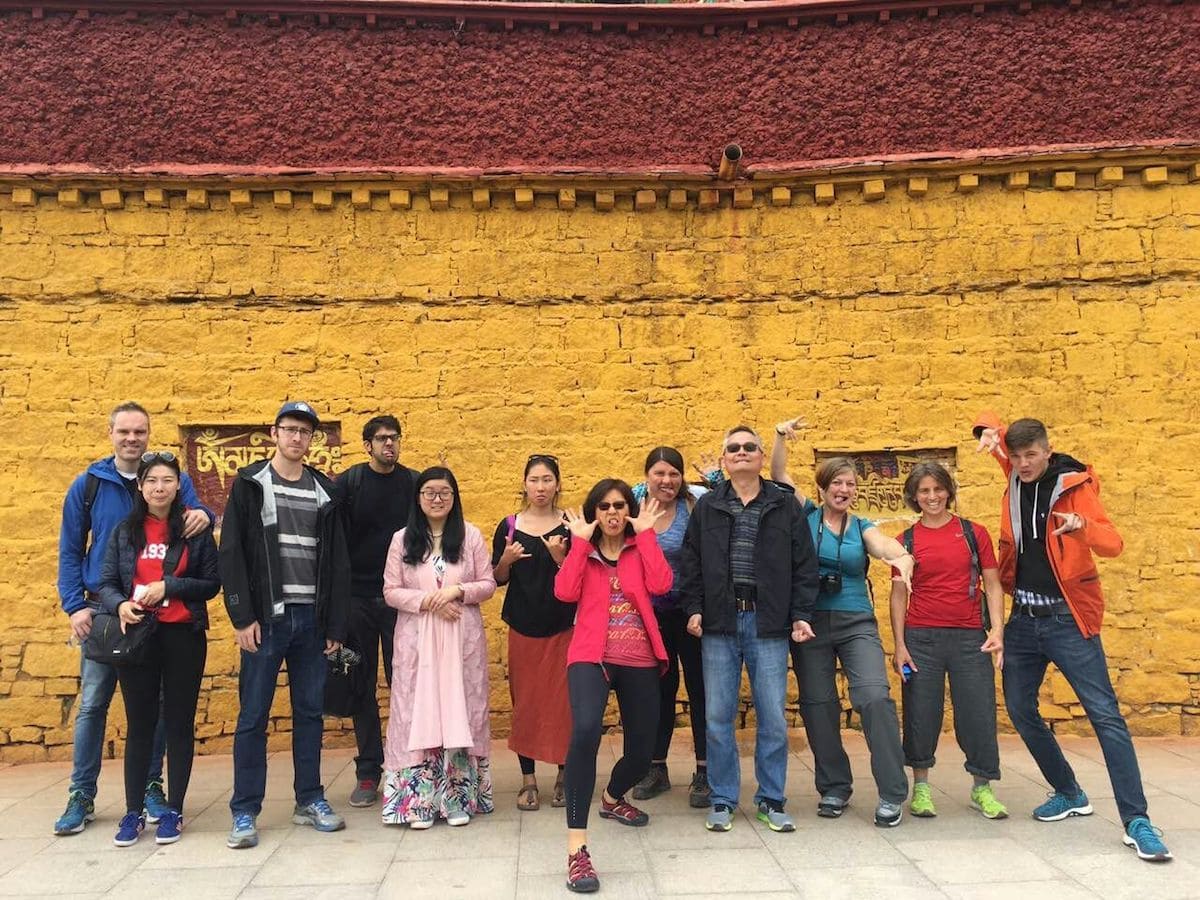 A reliable Tibet travel agency will actually do more than just getting you a Tibet Travel Permit.  Every single arrangement which is needed to ensure that your stay in Tibet goes on smoothly can also be handled by a Tibet travel agency. Some of the things that a Tibet Travel Agency will do for you in addition to helping you obtain a Tibet Travel Permit are helping you get a driver, a tour vehicle, and accommodations and booking travel tickets.
Step Two: Get your Chinese Visa on your own
After getting across to a Tibet travel agency and making every necessary arrangement, the next step is to get a Chinese Visa. Getting a Chinese visa is not really complicated. It is, therefore, something that you can do on your own.
When looking to obtain a Chinese visa for the purpose of visiting Tibet from the United States, the ideal visa that should be obtained is a tourist visa and this will cost $140. This can be obtained at the Visa Office of Chinese Embassy/ Consulate General which is located in the city you live. Once filled, the visa application can be submitted through an agent or in person.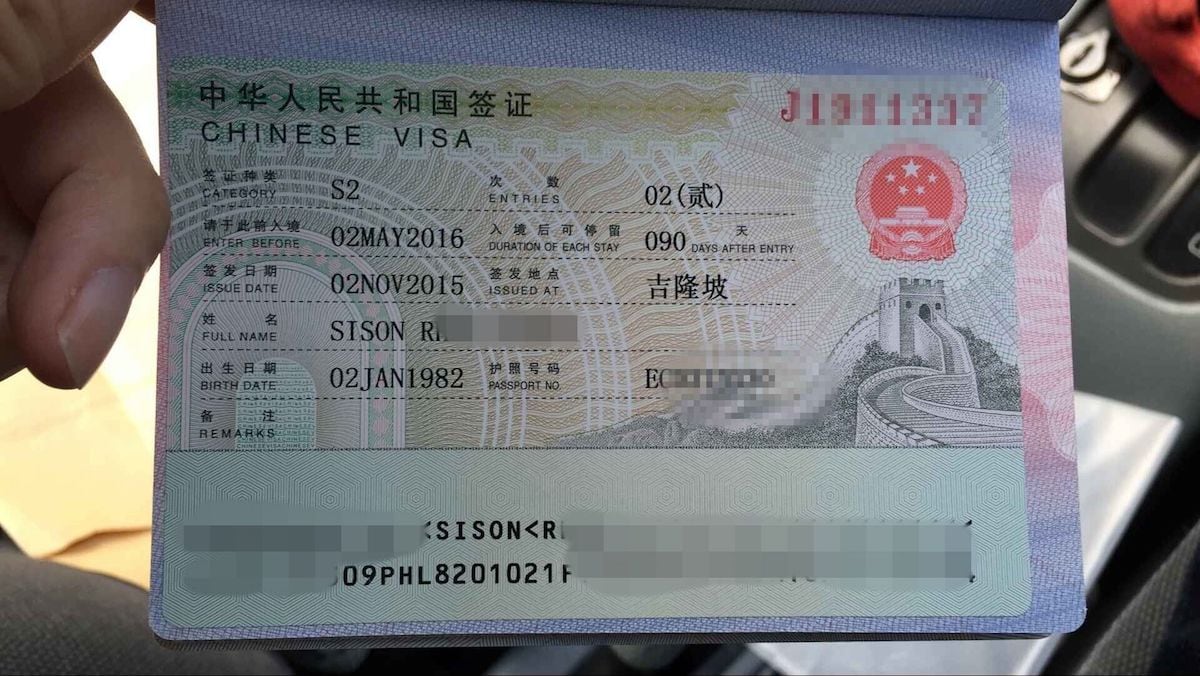 If you are travelling in a group, a Chinese visa can also be gotten online through China Visa Direct, an agency which is based in Shanghai. For individuals that apply for a Chinese tourist visa in person, some documents will have to be submitted. When the process is over, your visa will be attached to your passport. However, when applying online, a copy of the required documents should be scanned and sent via an online form. When this process is over, a piece of paper with a stamped visa is sent to your location in the United States from Shanghai.
Step Three: Email Travel Documents to your Tour Operator
As soon as your Chinese visa gets ready, the next thing to be done is to email your travel documents to your tour operator. This might seem a little unimportant as you can also do that when you arrive in China. However, the truth is getting a Tibet Travel Permit requires a Chinese visa before it can be accomplished. Also, it takes about seven days for a Tibet Travel Permit to be completely processed. This is in addition to the five days that will elapse before it can get to your base in China. This, therefore, makes it important that you send your travel documents to your tour operator while you are still in the United States as doing this will ensure that the process of getting your Tibet Travel Permit gets underway before you arrive China.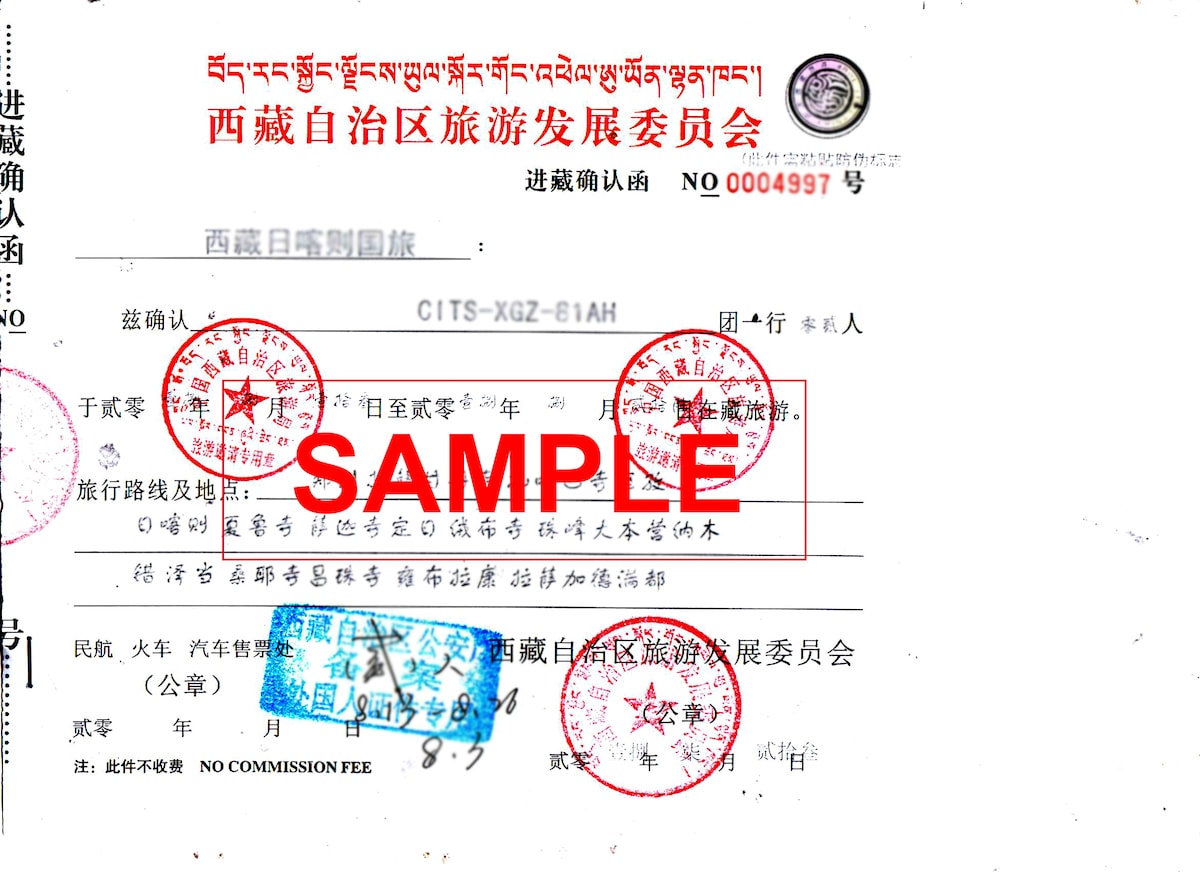 Step Four: How to get your Tibet Permit
To get your Tibet Permit, you need to inform the tour operator which hotel you will be staying in China in advance. After the Tibet permit is processed, the travel agency will deliver it to your hotel by express. In some extreme cases, the staff will hand it over to you in person at the railway station or airport. Please remember, for international tourists only when you get Tibet Permit can you legally board the Tibet train or flight to Lhasa.
Other Dos and Don'ts
Although Tibet is officially a part of China, there is a lot about Tibet that the western world is yet to know about. Tibet is a whole new world and it is therefore important to get to understand the religion and the culture of the Tibetans before embarking on a visit to Tibet. As a first time visitor to Tibet from the United States, to get the best out of your tour, there are certain things that you should do and also not do. Below are some of the dos and don'ts of your visit to Tibet.
Dos
*Make it a duty to get acclimatized to the altitude in Tibet.
*ATMs in Tibet are hard to find beyond Lhasa and Shigatse, so, move around with some cash.
*When offering tea, alcohol, and cigarette to anyone in Tibet, you should do it with two hands.
*Always be good and friendly to the locals of Tibet because they are also friendly to tourists.
*When collecting a gift from a local, do so with two hands. If done with one hand, they might consider you impolite.
*Travel with a first aid box as there is a likelihood of headaches and pains during your tour.
*When sitting in a room, do so with your legs crossed and not straight. Also, the soles of your leg should be visible.
*When passing the front of a temple, monastery or any other religious structure, it is important that you move from your left to the right.
*When in Tibet, ensure that you eat and drink quietly. Also, you should not eat in large chunks.
Don'ts
*Ensure that you do not have your fingers in a bowl or a cup when holding one
*When in Tibet, you should not eat the meats of dogs, donkeys, horses, and fish. Doing this is considered a taboo in Tibet and could make the natives hostile towards you.
*Don't turn prayer wheels in the wrong direction
*It is considered a sign of disrespect to touch Tibetans on their heads. This is because they believe that God lives in your head.
*Don't take photographs of Tibetans without obtaining their permission
*Don't talk about politics in Tibet. It could get you into trouble.
*Don't cross Buddhist braziers and ceremonial instruments.
BE SURE TO FOLLOW ME ELSEWHERE AROUND THE WEB!