Würzburg is a German city situated on the Main River in Lower Franconia in Bavaria.  It is an ideal day trip from Frankfurt, so I decided to head to the city last week.
Prior to my arrival in Würzburg, I had heard that the city had an aesthetically beautiful bridge connecting the Old Town to the other side of the Main where the Marienberg Fortress overlooks the city from a hilltop.  Photos of the bridge automatically took my mind back to Prague and the city's renowned Charles Bridge.
The bridge is doused with statue after statue after statue, from an interpretation of the Holy Virgin Mary to the Holy Burkard, the first bishop of Würzburg.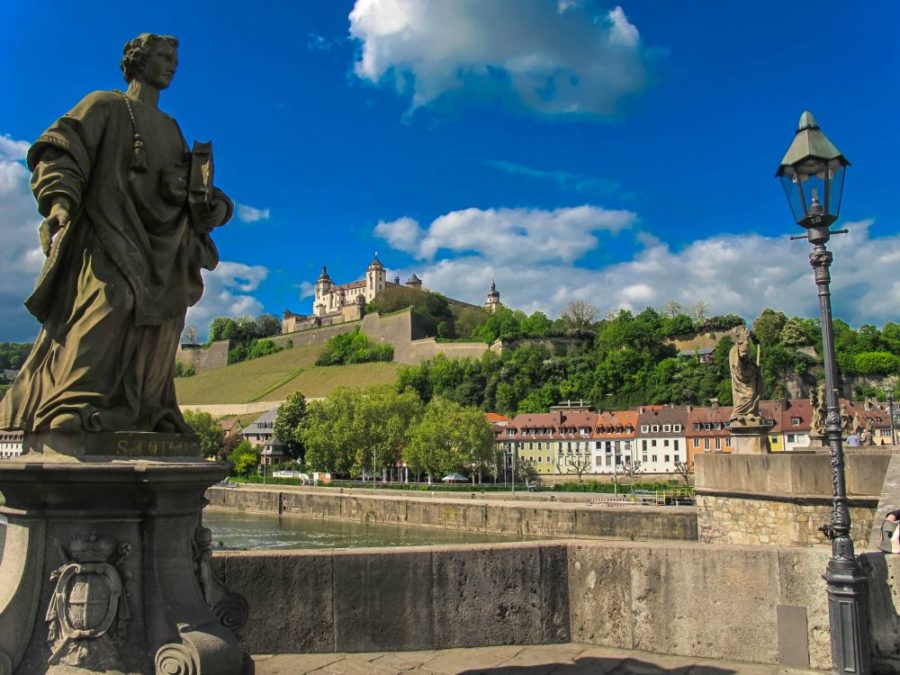 The statues may have had some appeal, but the real appeal of this bridge has nothing to do with the statues, but rather the fact that there are wine shops at the start and finish of it, offering you the opportunity to enjoy the Alte Mainbrücke (Old River Bridge) with a glass of vino in your hand.  And to make the experience even better, Germany has no restrictions against drinking in public, so you can even go and buy your own bottle of wine and sit on the bridge and enjoy.  It's a win-win situation.  I had only taken 10 Euros with me for the day, so I decided to buy the cheapest local wine I could find and drink it all.  I paid 1,75 Euros for 1,5 litres of wine ($1.75 for 1/2 gallon).  I was surprised when it turned out to be pretty tasty.
I am heading back to Würzburg at the end of May and I already can't wait to explore more of the city.  I spent a fair amount of time on this bridge, but also some time above it, below it, and lost in this charismatic stunner of a city away from it.
Here are some photos of Würzburg's Alte Mainbrücke: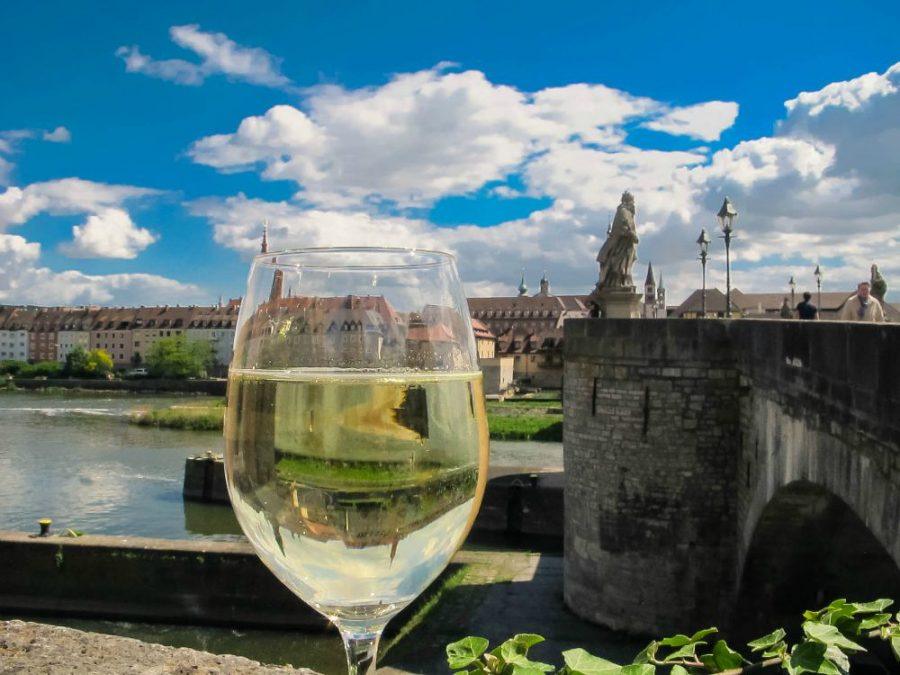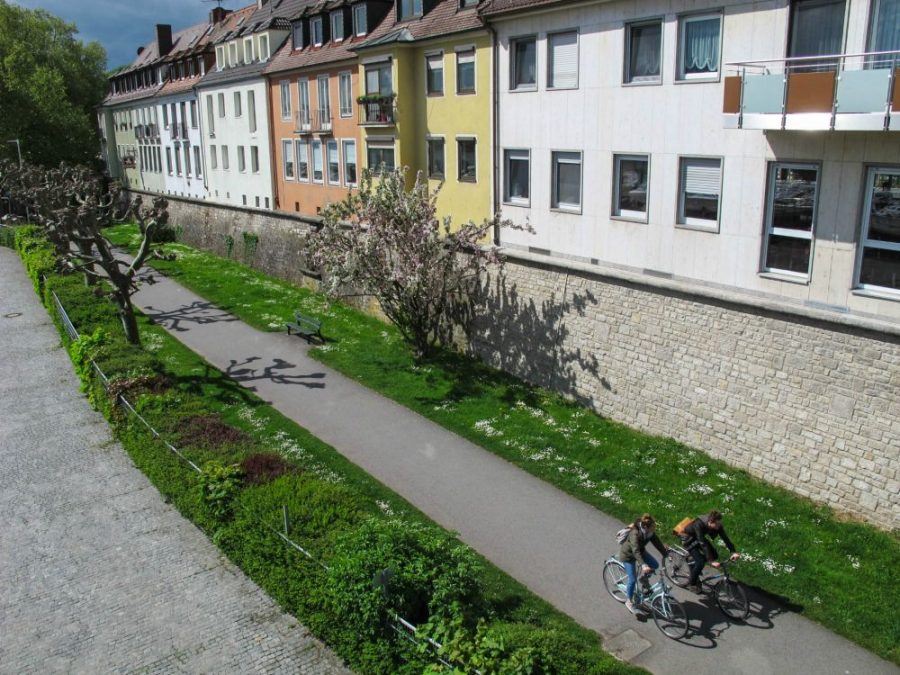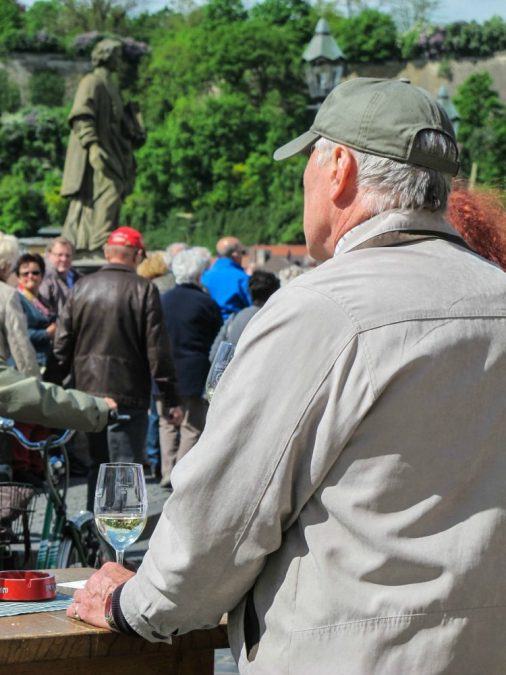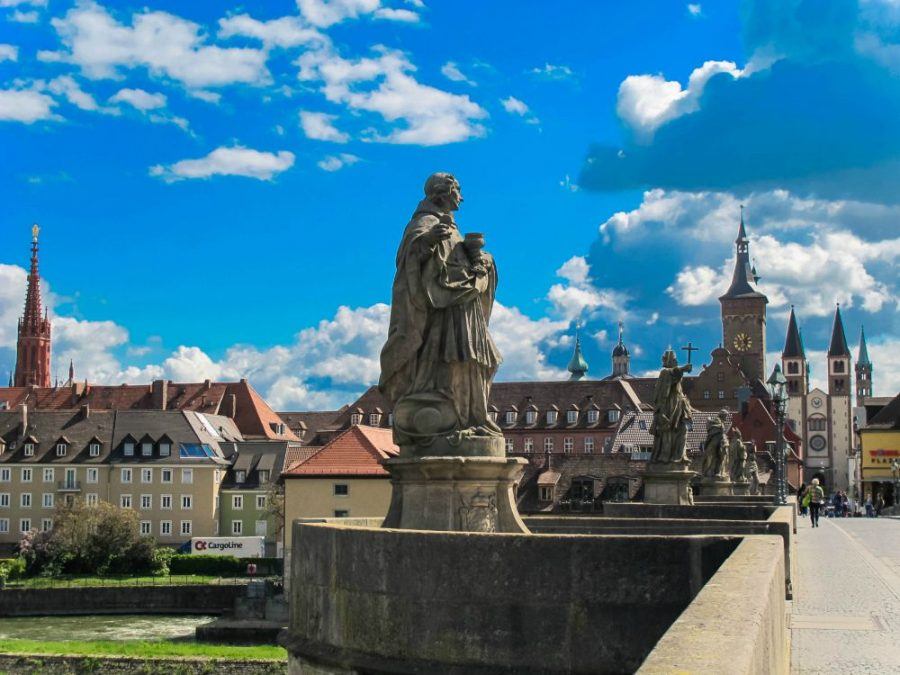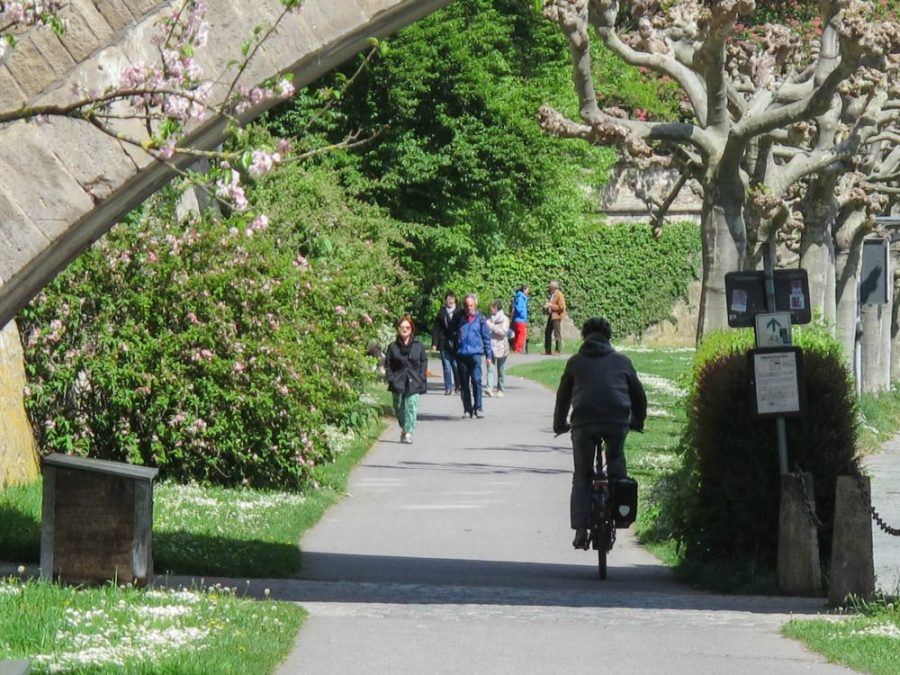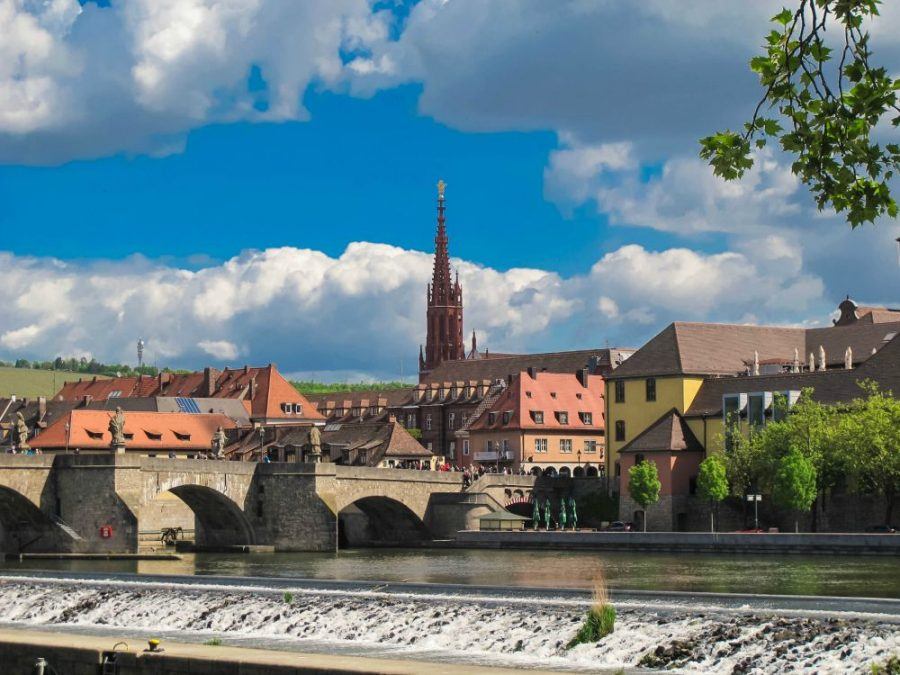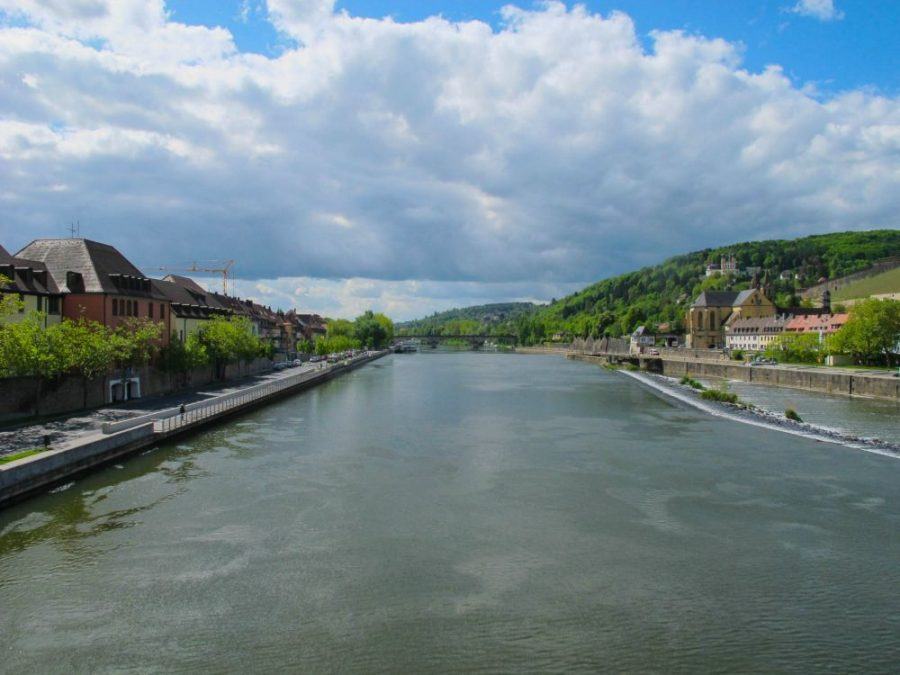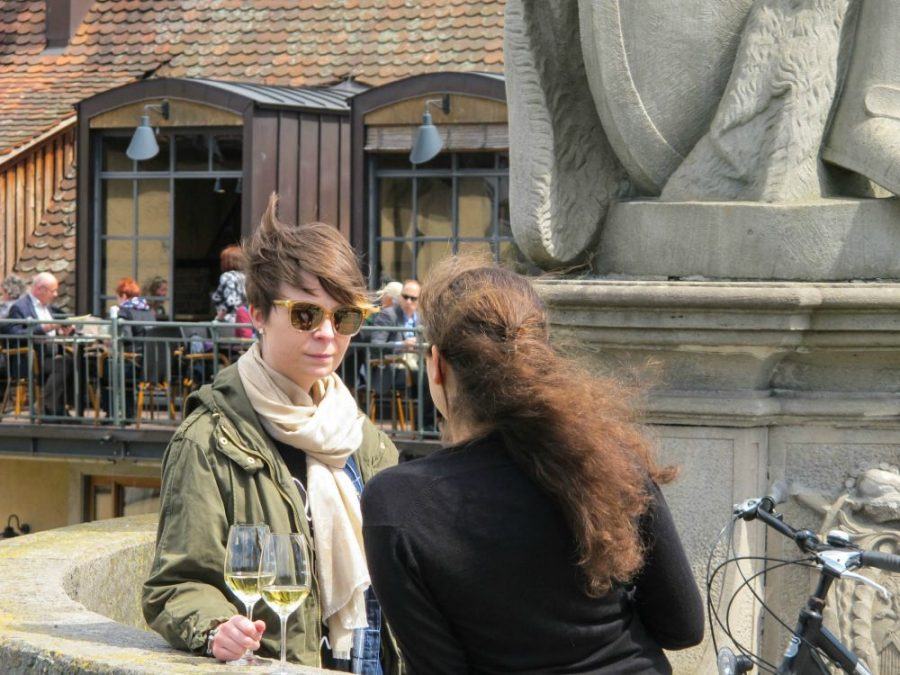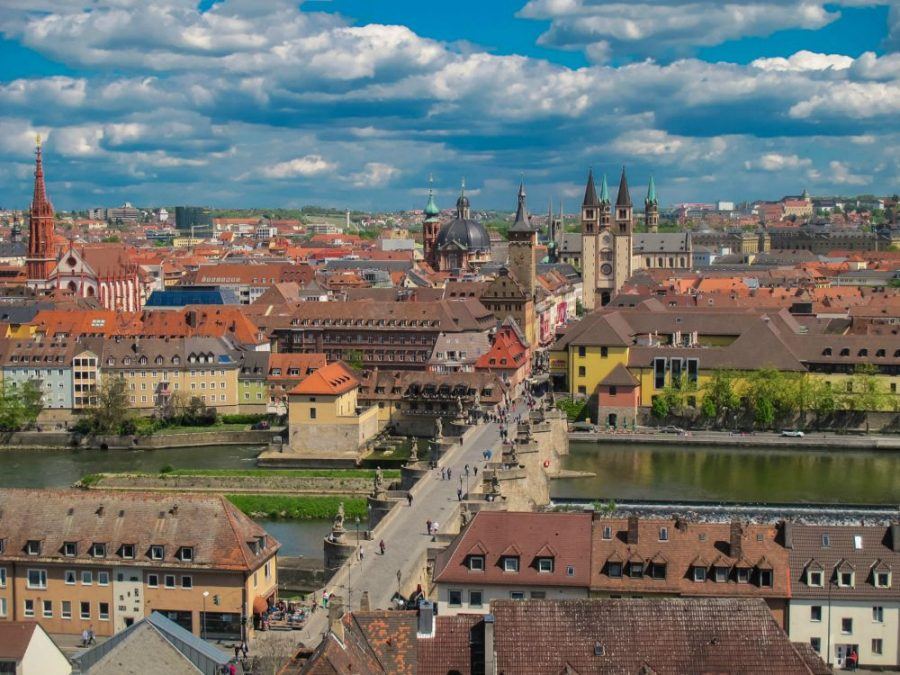 You can cheaply travel to Würzburg from Frankfurt via Meinfernbus, which offers tickets for 5 Euros each way several times a day.  The journey is just over an hour.