Bilbao is known to be Spain's modern city with people flocking from around the world to marvel at the Guggenheim and more. When in Bilbao, guests love finding the perfect place to stay that meets their needs.
This is a guide to how to find the perfect Airbnb in Bilbao, and 10 of our top picks.
Renting a Bilbao Airbnb can help visitors stay in a unique place and plan their trip the way they want, including being able to cook and eat at home for some of the meals.
This guide to the best Airbnbs in Bilbao will showcase our top picks that will grant you the ability to feel like you're at home when visiting Bilbao.
Should You Stay at a Bilbao Airbnb?
In Bilbao, you will be impressed and shocked at how cool the Airbnbs there actually are and how much of a cool vibe it can add to your trip in the modern city.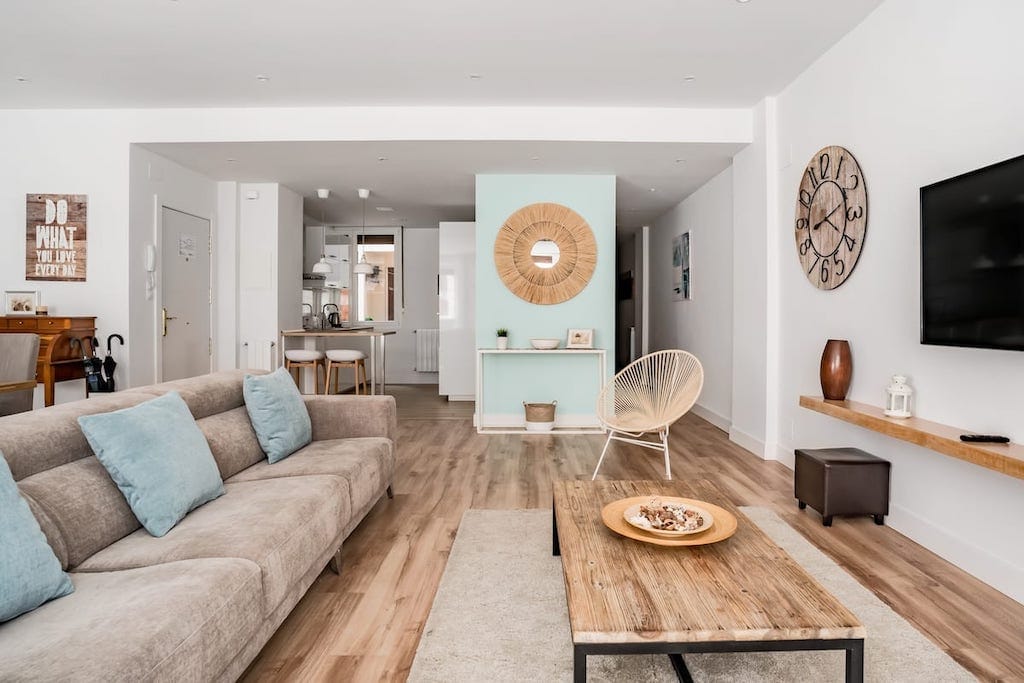 We also recommend staying at one because it will give you the chance to cook from home and eat out at your leisure, allowing you to spend more money at worthwhile places.
Another cool reason to stay at an Airbnb in Bilbao is that you can head to the Spanish markets and stock up on interesting ingredients and use them yourself at 'home'.
This is one of my favorite things to do when traveling in Spain and something I highly suggest throwing on your northern Spain itinerary!
Best Airbnb Bilbao: Our Picks
Quick Bilbao Accommodation Tips
Where is the best place to stay in Bilbao? As cliche as it may sound, the best place to stay in Bilbao is near the main sights, such as the Guggenheim.
However, this can really drive up the prices of the Bilbao Airbnbs, so if you're heading there on a budget, be sure to stay somewhere a bit further out but with access to public transportation instead!
There are two main districts in Bilbao: the old quarter (Casco Viejo) and the new town (Ensanche). Bilbao is pretty much walkable and you won't need to (likely) get a taxi anywhere in the city if you're okay walking just a bit to the main sights.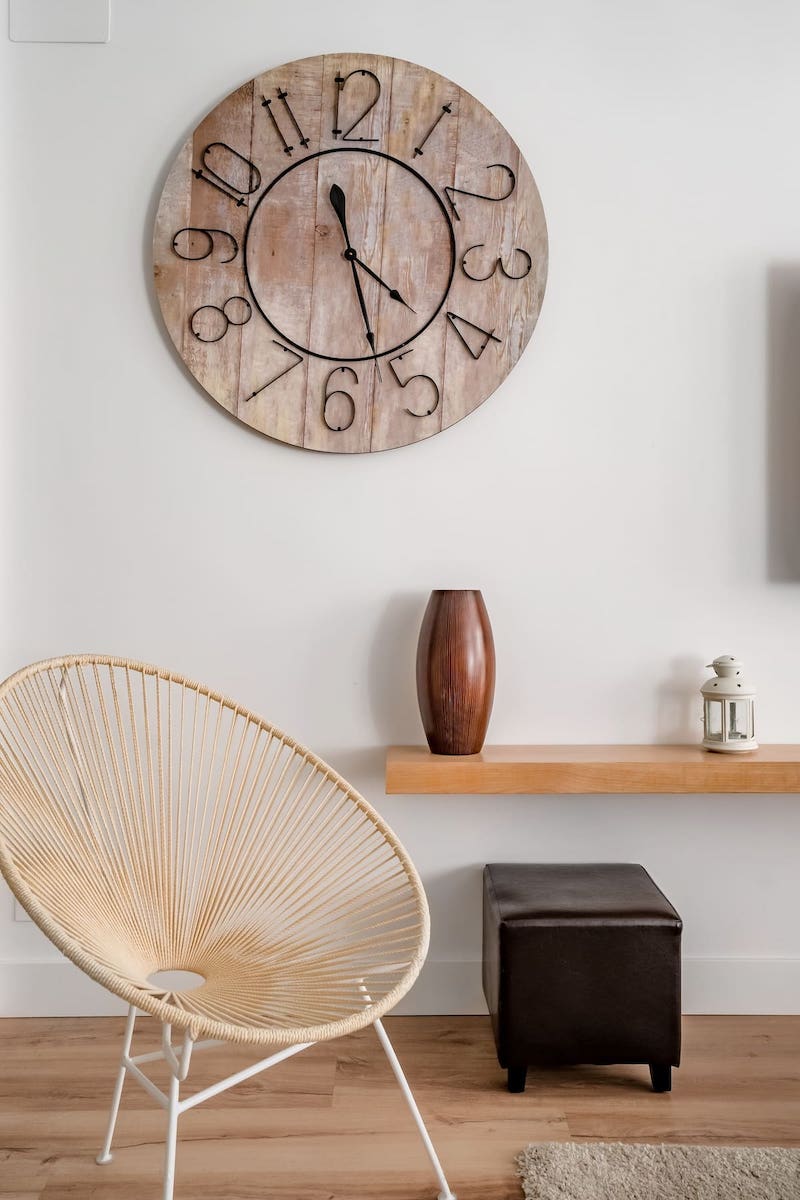 How many days do you need in Bilbao? We recommend at least two days in Bilbao to see the main sights, including the Guggenheim. You can check out our two weeks in Northern Spain itinerary if you're heading to other places after!
Best Guggenheim Tours
One of the main attractions in Bilbao is most definitely the Guggenheim Museum.
If you're staying at one of these amazing Bilbao Airbnbs, be sure to book your Guggenheim tour ahead of time so you don't miss out on seeing one of the most renowned museums in Europe!
Here are our top picks of the best Guggenheim tours and ticket experiences in Bilbao:
Top-Rated Bilbao Tours
There are several options for day tours from Bilbao that will help you plan your trip accordingly. Many of these are incredible day trips from Bilbao with kids, solo, or in large groups! These Airbnbs in the city are not far from the pickup points of the tours.
Below are some of our top-rated Bilbao tours to consider for your trip:
We hope that our guide to amazing Airbnbs in Bilbao helped you plan this part of your trip to the northern Spanish city! If you have alternative recommendations, please leave them in the comments or shoot us a message! Thanks!
PIN IT FOR LATER!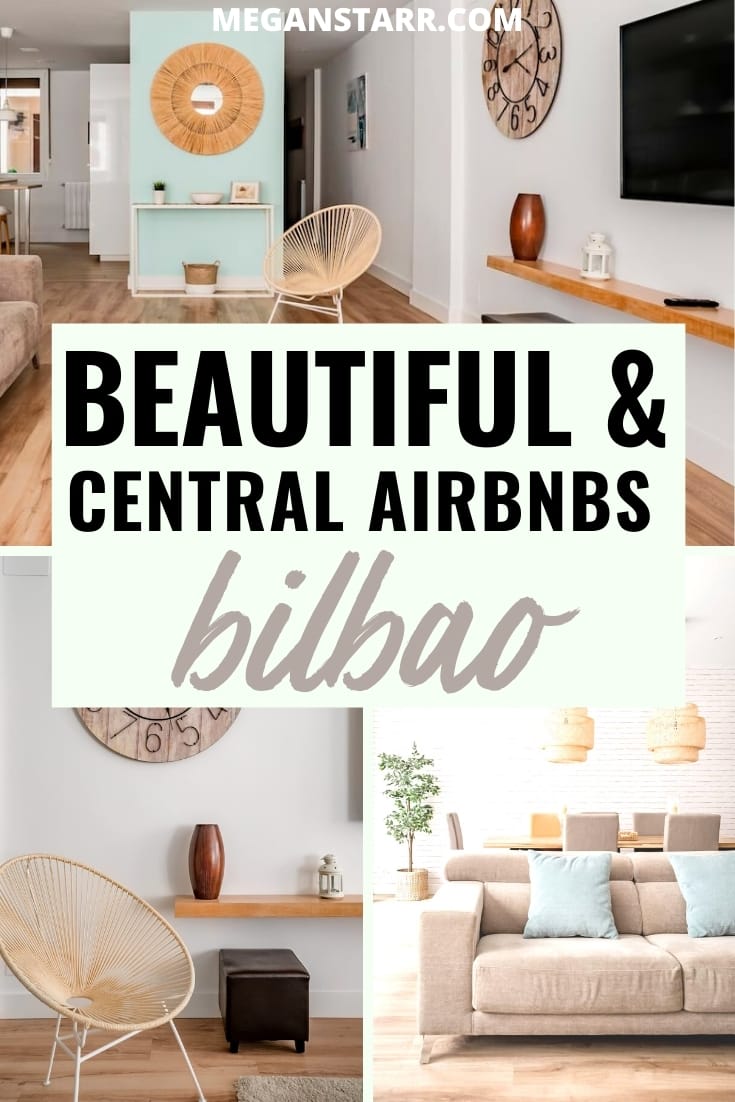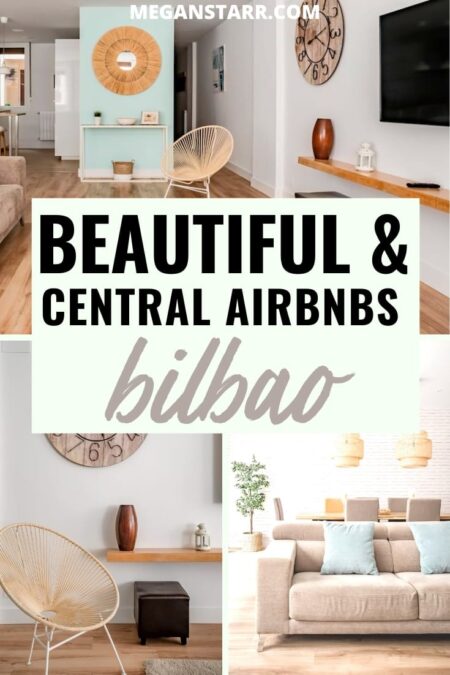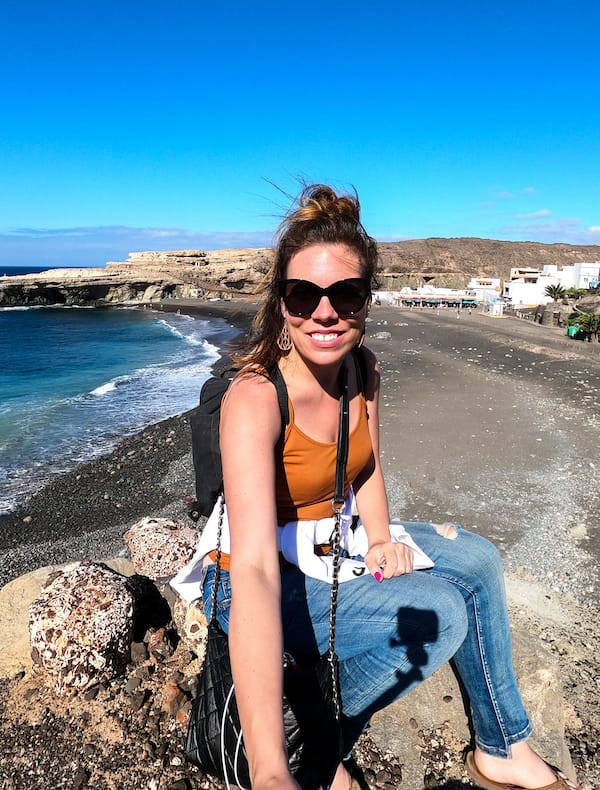 Megan is a travel blogger and writer with a background in digital marketing. Originally from Richmond, VA, she now splits her time between Frankfurt, Germany and Arctic Finland after also living in Norway, Armenia, and Kazakhstan. She has a passion for winter travel, as well as the Nordic countries, but you can also find her eating her way through Italy, perusing perfume stores in Paris, or taking road trips through the USA. Megan has written for or been featured by National Geographic, Forbes, Lonely Planet, the New York Times, and more. She co-authored Fodor's Travel 'Essential Norway' and has visited 45 US states and 100+ countries.