While Nepal is a small landlocked country, don't be fooled by its size; it is an extremely diverse nation, home to numerous ecosystems, from mesmerizing Himalayan peaks to hot Terai lowlands.
Defined by its outdoors, Nepal naturally lends itself to outdoor adventure, and there is something for every type of tourist, from some of the world's highest treks to luxurious helicopter tours and adrenaline-pumping activities like bungee jumping and skydiving.
If you're visiting Nepal for adventure, you're in for a treat – the following are 10 incredible activities you can seek.
Everest Base Camp Trek
While everyone would love to be able to stand on the top of the world, realistically, summiting Everest isn't possible for most of us. BUT, getting to the base of the mountain is a possibility.
When it comes to adventure travel goals, the Everest base camp trek is one of the most bucket-list-worthy – a goal of thousands of trekkers around the world. The trail takes you through breathtaking Himalayan views, though reaching high altitude areas is not a piece of cake, even though you're only headed to the base.
This is exactly why trekking to Nepal pays off if you are a photographer, the shots you'll be able to capture there are awe-inspiring.
If you're in good health, this is a non-technical climb that can be completed without any prior mountain climbing/trekking experience. What you will need for this trek is a strong mindset, and stamina – you'll be walking for almost 2 weeks continuously.
Everest Base Camp (EBC) is usually organized through a local agency, and you trek in groups. It can, however, be done solo or with a personal guide and customized as a private trek according to your needs.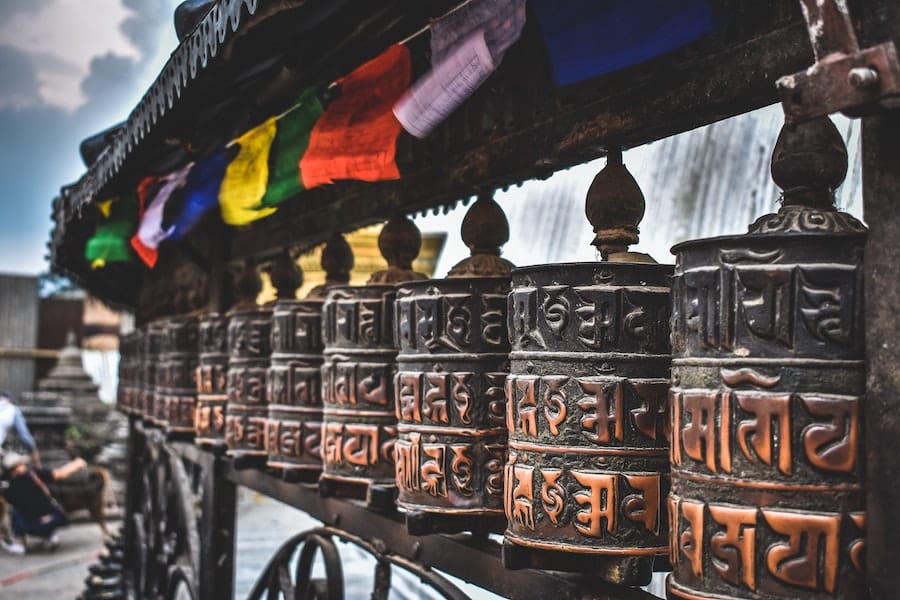 Off the Beaten Trekking Paths in Nepal
Nepal, despite being a small country, has a lot of geographical variation. It offers both lowlands and the highest Himalayan mountains within the same small area. In fact, the country is home to eight of the highest 10 peaks in the world.
Despite being a popular travel destination, Nepal is still quite rural and unmodernized, and it's therefore fairly easy to find off the beaten path treks which aren't overrun with other tourists. There are various trekking options available here, but off the beaten treks that take you into the more remote regions of Nepal can offer rewarding cultural experiences, many winding through isolated villages where you can interact with locals and immerse yourself in their culture and traditions.
Popular remote area treks include the Manaslu Circuit Trek, Upper Dolpo Trek, Kanchenjunga Base Camp Trek, and Upper Mustang Trek. Wherever you choose to go, Nepali people are incredibly friendly, and there will always be the opportunity to interact.
White Water Rafting In Nepal
Nepal is home to many high peaks, and these majestic mountains give rise to Himalayan Rivers. The Himalayan Rivers are long and clean, and due to their close proximity to melting snow caps, often flow furiously, which is perfect for White Water Rafting.
Nepal is a great country to raft for first-timers, though it also offers a great range of more demanding rivers for advanced thrill seekers – there is every grade of white water rafting available in Nepal.
You can plan this adventure depending on your experience and time. For instance, there are easy rafting trips for beginners that are limited to one-day excursions; the best rivers you can raft for a one day trip are Bhote koshi, Trishuli, and Seti. Or, if you're looking for a huge adrenaline rush, you can plan a multi-day adventure. Multi-day white water rafting trips can go for up to two weeks. The best rivers for this are Kali Gandagi, Tamur, Sunkoshi, and Karnali.
While choosing a company to facilitate your white water rafting, make sure they are experienced and properly equipped (read reviews and thoroughly check into their reputation). White water rafting comes with many risks, so safety is incredibly important.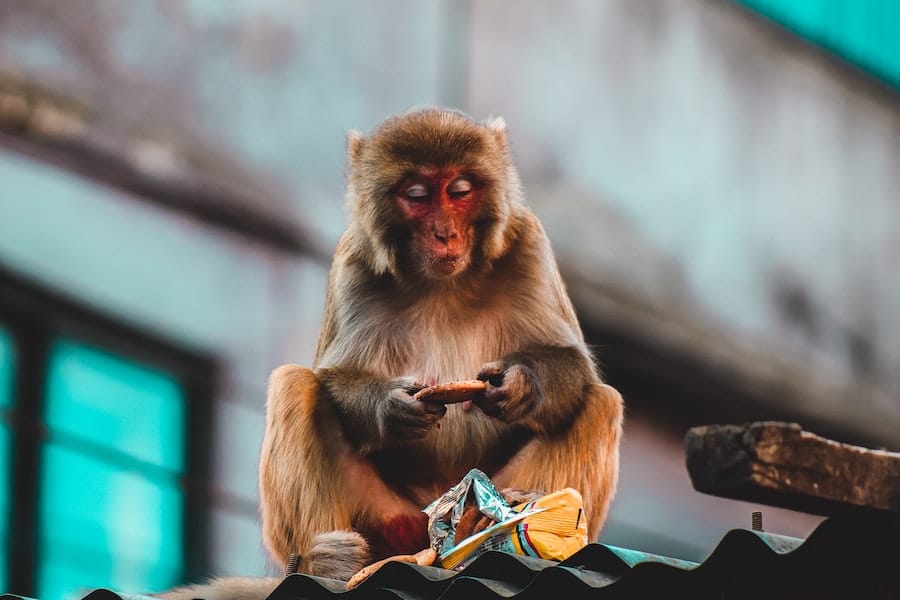 Mountain Biking
The popularity of Mountain Biking in Nepal is increasing, and cycling has emerged as a popular alternative to trekking throughout the country. With such a mountainous landscape, it's no wonder that Nepal is so suited to this activity.
Despite Nepal being a Himalayan country, it also has some very plain terrain, so there are cycling routes that vary in difficulty; easy trails that require a few hours and demanding trails that need a few weeks and a very good physical ability.
The most common places for moderate and easy cycling are around Kathmandu and Pokhara valley. This is because of the availability of good cycling rentals, and well-constructed routes. But if you want to kick the adventure up a notch and challenge yourself to a more demanding route, you can venture out beyond the cities and into the rural countryside.
Everest SkyDiving
Skydiving itself is already a crazy activity, and the courage it takes to jump out of a plane is thrilling in any country. However, to add more adventure to this already fearful activity, why not skydive over the highest peak on Earth?!
Everest Skydiving is the highest skydive in the world, and there are less than 500 skydivers who have actually completed this jump – let's be honest, probably because it's quite expensive!
While you need no prior experience for skydiving Mt Everest, you will need to block out a full week; the jump is dependent on the weather, so having extra days available is a necessity. The season for skydiving is October through November, and you can go directly to Syanboche on a helicopter or take a flight to Lukla and trek for a few days to reach Syanboche.
The skydive takes place over the Khumbu region next to Mount Everest. You will free fall from about 23000 ft and take in stunning landscapes and mountains on the descent.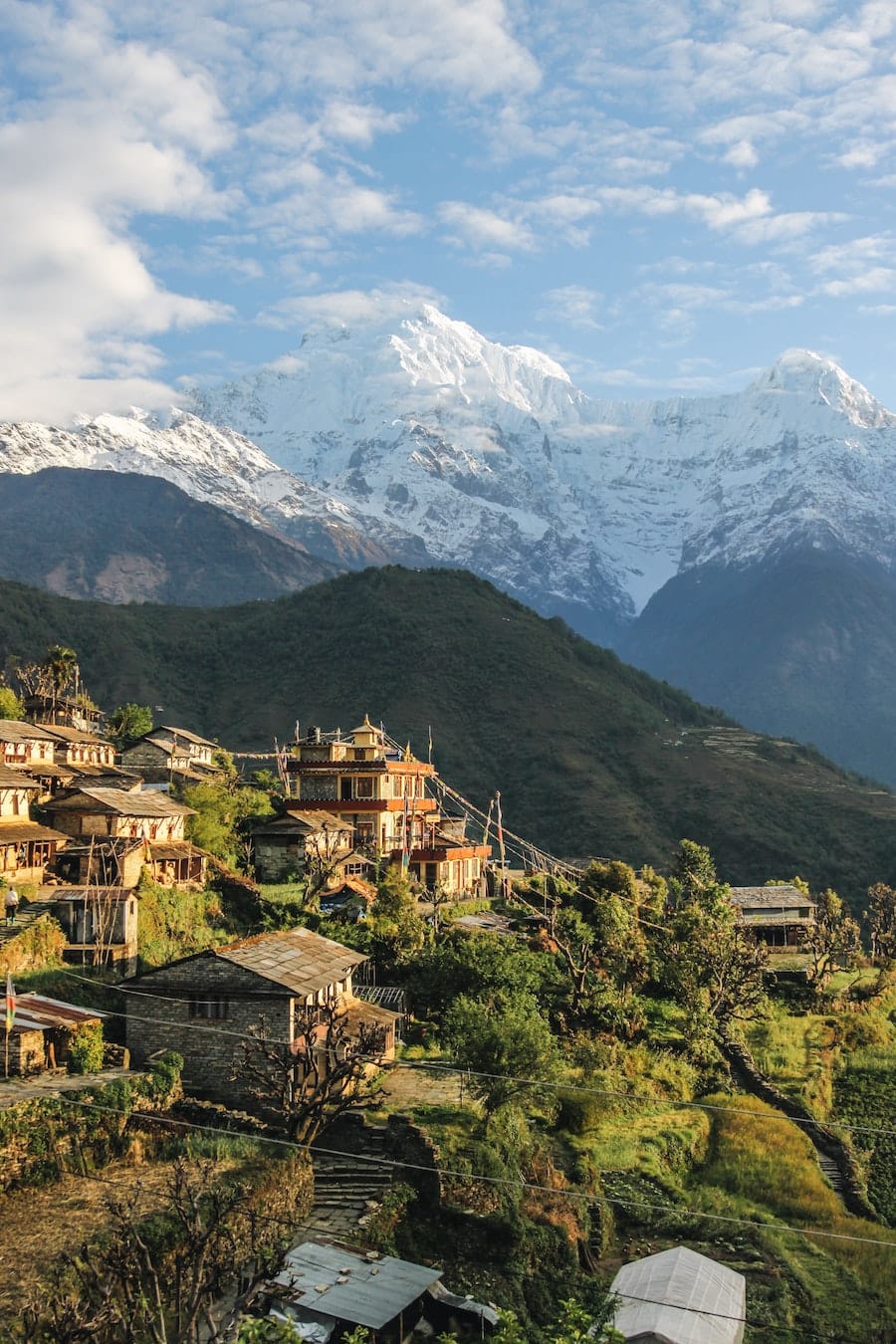 Fishing in Nepal
Fishing is a great way to ease into the outdoor scene in Nepal, though is only for those with enough time, and a lot of patience! This is an interesting eco-friendly sport, and while fishing is not highly advertised in Nepal, there is huge potential, and if you're interested in fishing, the Nepali experience is very rewarding.
There are more than a hundred varieties of fish available in the Himalayan waters of Nepal. Some of the most desired fish species are Mahaseer and Trout in the Himalayan region, Anglers in Pokhara lakes and Bardia, and Crude fish in terai. According to the species of fish you aim to catch, you can fish in rivers like Karnali, Seti, Trishuli and Kaligandaki.
The best season for this adventure sport is pre-monsoon and post-monsoon. There are various fishing destinations throughout the country, and local agencies do have equipment for rent.
Everest Helicopter tour
If you're not keen on trekking, and a little overwhelmed at the thought of skydiving, why not experience Mt Everest via a Helicopter Tour? This is an adventure activity which takes you to the foot of the highest peak in the world. This tour will also allow you to explore the Khumbu region before and after your landing.
Hiking is the only other option to get to the Kala Patthar (5545m) or the Khumbu region, and it usually takes about 2 weeks. A helicopter tour, on the other hand, is a one day tour well suited for people who want to explore the Everest area but don't have the time or health to hike. Keep an eye out for snow-capped mountains like Mt. Lotshe, Mt.Pumori, Mt. Nuptse, Mt.Makalu, and landscapes with Rhododendron.
The helicopters used on these tours are well equipped for mountain flights and have oxygen tanks in case of emergency. You can also immediately fly back to the nearest city in case you have any trouble with altitude sickness.
In this journey to the Everest region, you will share the chopper with about 5 people. The helicopters are spacious and with well-trained pilots.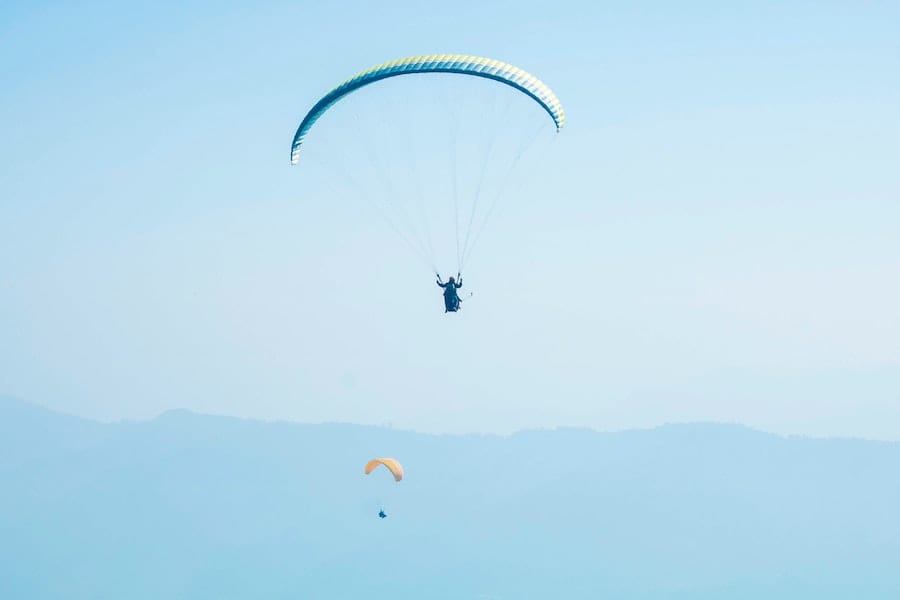 Hand Gliding in Pokhara
Hand Gliding is a freshly introduced air sport activity in Nepal which lets you fly on the base of the clouds over beautiful landscapes.
This activity is an adrenaline activity similar to skydiving, though without the free fall; you will hand glide with a pilot from the hills, flying into the direction of the wind, and gliding along with the currents of air.
Bungee Jumping
Bungee jumping is one of the most thrilling adventure sports you can engage in; jumping from a great height, usually from a bridge, connected to an elastic cord. In Nepal, the only launching pad available for bungee is suspension bridges, though it can also be done from buildings or cliffs. The thrill in this activity comes from the free-fall while you jump.
Nepal offers this jump in a natural environment and high altitude places. The most famous place is a 3-hour drive from the capital over a Swiss constructed suspension bridge.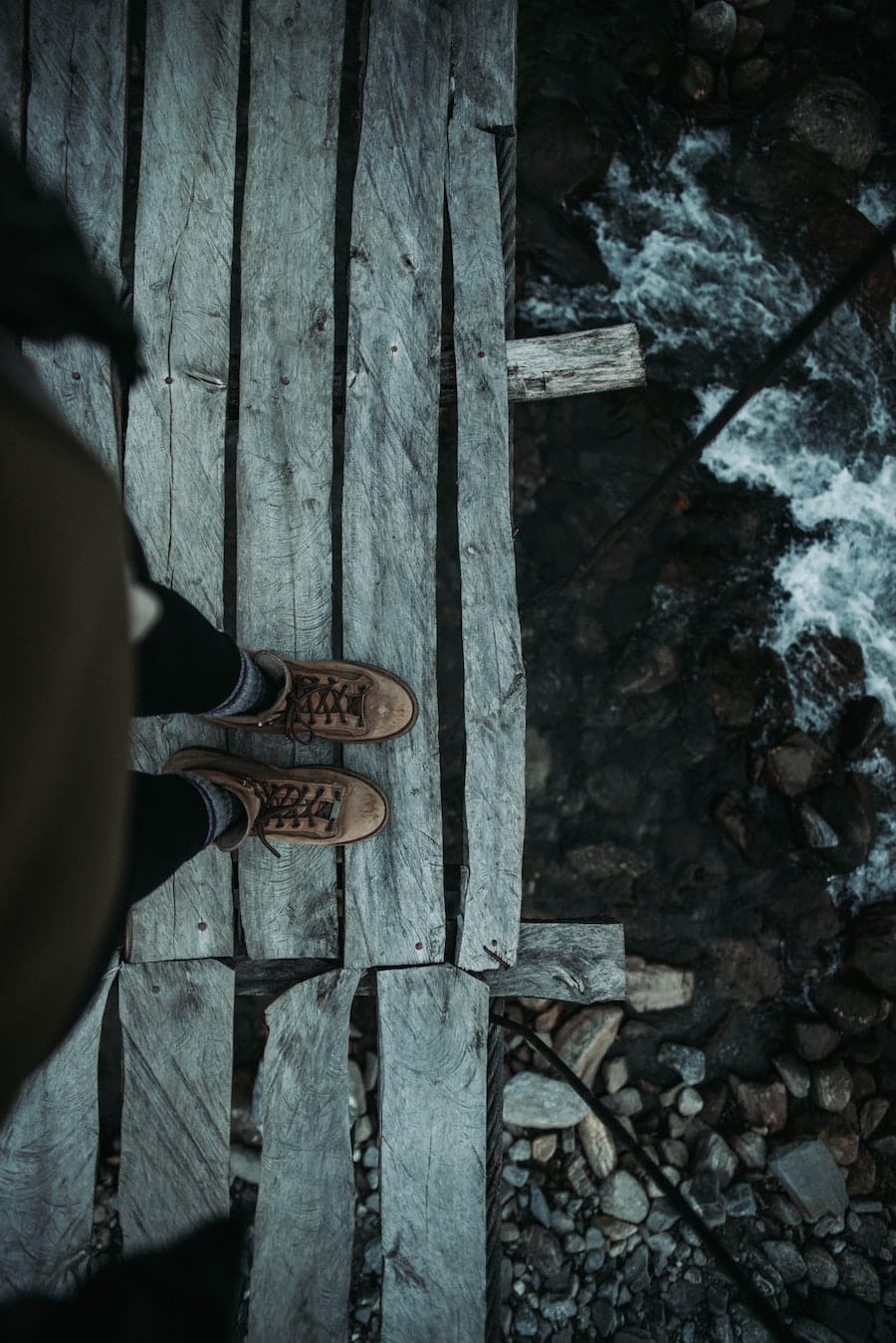 Peak climbing in Nepal
Peak Climbing in Nepal is an adventure sport that will see you climb to the summit of 6,000m+ peaks. Not to be confused with trekking, the peaks are quite challenging, and while you'll need technical skill due to altitude, this is a great activity to aspiring mountaineers.
Most of the peaks require about 2 weeks to complete with proper mountaineering equipment. The best time to climb here is during spring and autumn. On your trek to different peaks, you will pass through beautiful valleys and high passes, and obviously have incredible views of the Himalayan ranges.
What's your favorite adventurous activity in Nepal?