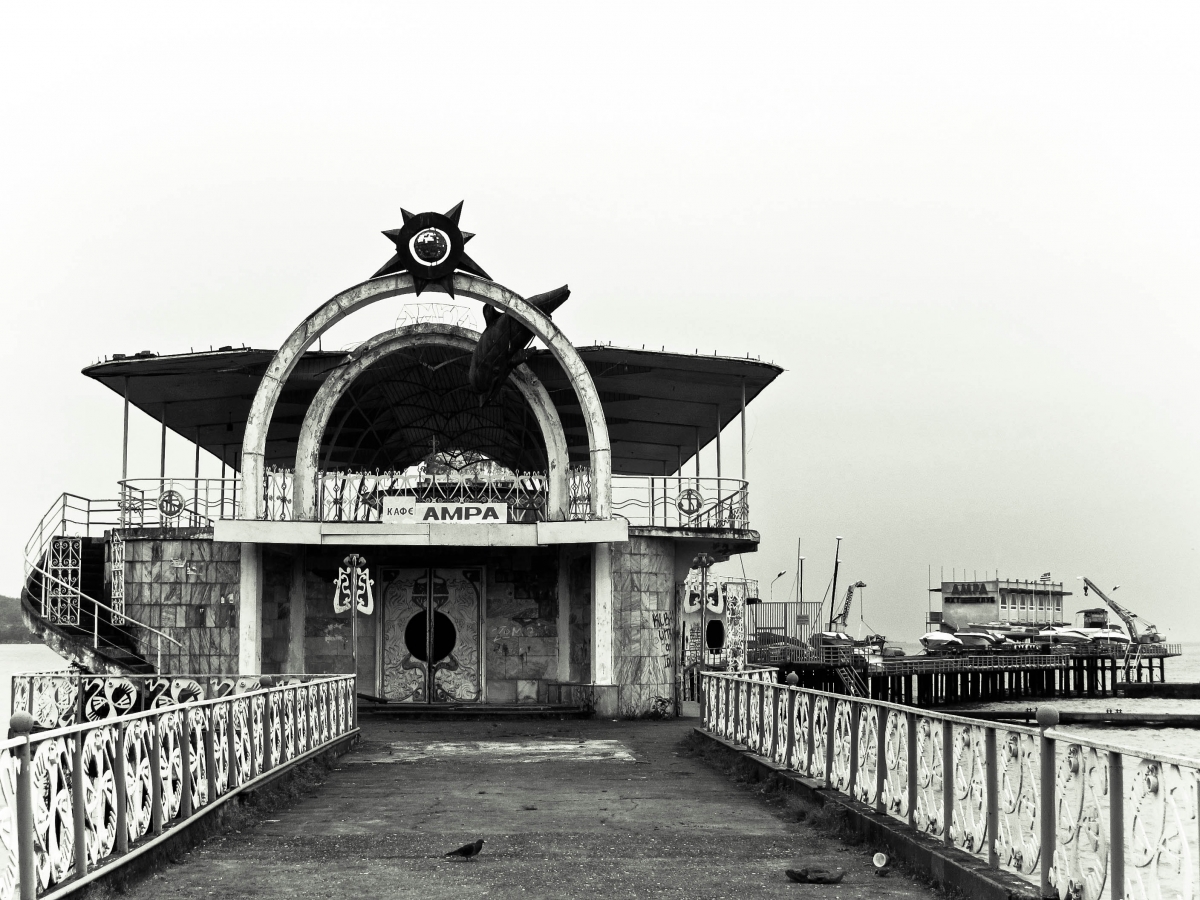 This post may contain affiliate links which means if you purchase something through that link, we will make a small commission at no additional cost to you. Think of it as buying a cup of coffee for us on someone else. Thanks and enjoy!


I don't usually prefer black and white photos when attempting to showcase a destination.  I'm not a great photographer, nor am I an expert on photo editing programs, but there is just something about abandoned Abkhazia that is captured best without color.
I had previously discussed why Abkhazia had so many abandoned buildings and structures…and while it is a very sad sight to see in person, the buildings are a stark reminder of what was in this beautiful land.  Whether or not there will ever be life in these buildings again is beyond me, but I hope that these photos can at least give you a little impression of why Abkhazia is like a chilling time capsule.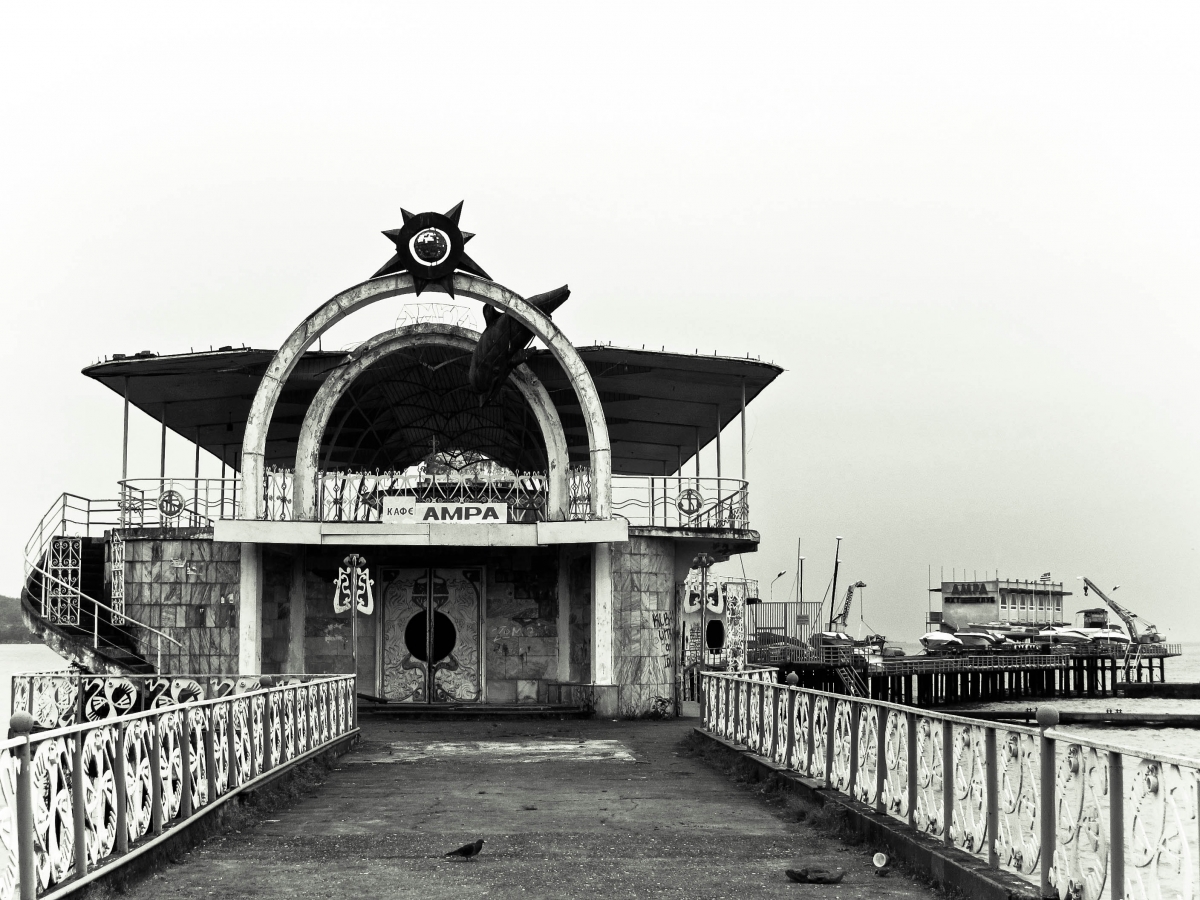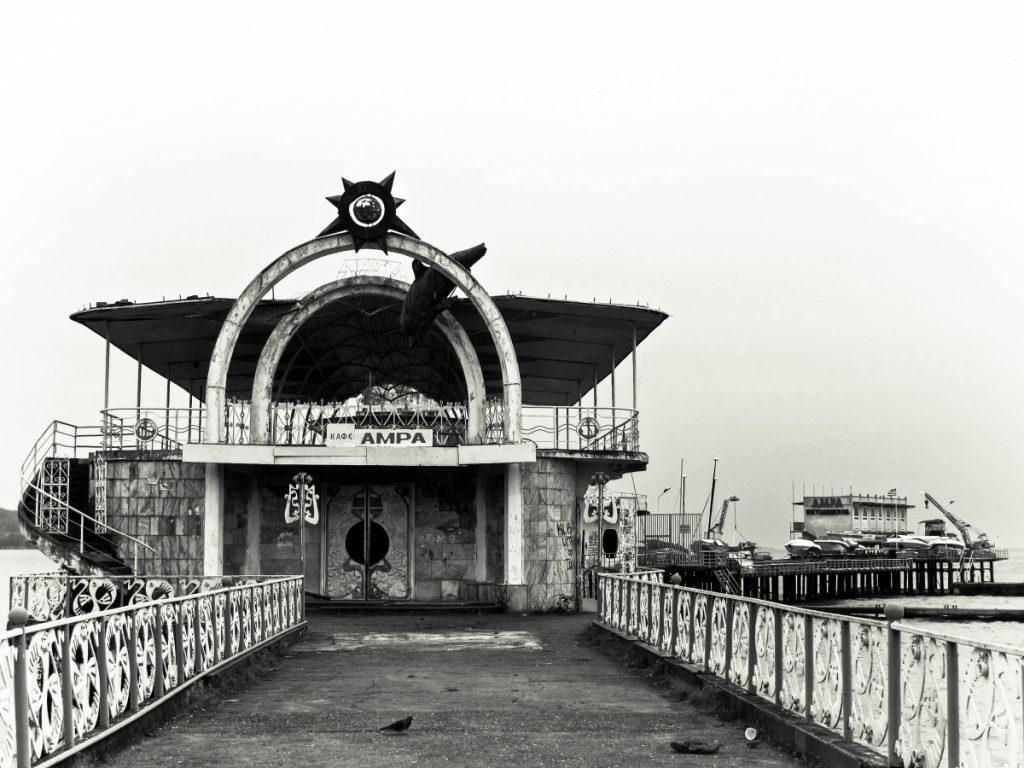 This photo is from one of Sukhum's most famous sights…it is a long pier that juts out into the Black Sea.  The building is abandoned and looks like it used to be an on Soviet style club/beach hang out.  There are umbrellas around back which make me believe that it sold food at one point and people sat underneath umbrellas to shield themselves from the sun.  While the inside is graffiti-ridden and smelling of urine, there is just something unusually beautiful about this building.  When I was there, men were fishing from it and as you can see in the photo, the end of the pier is in use as a home for boats/jet skis.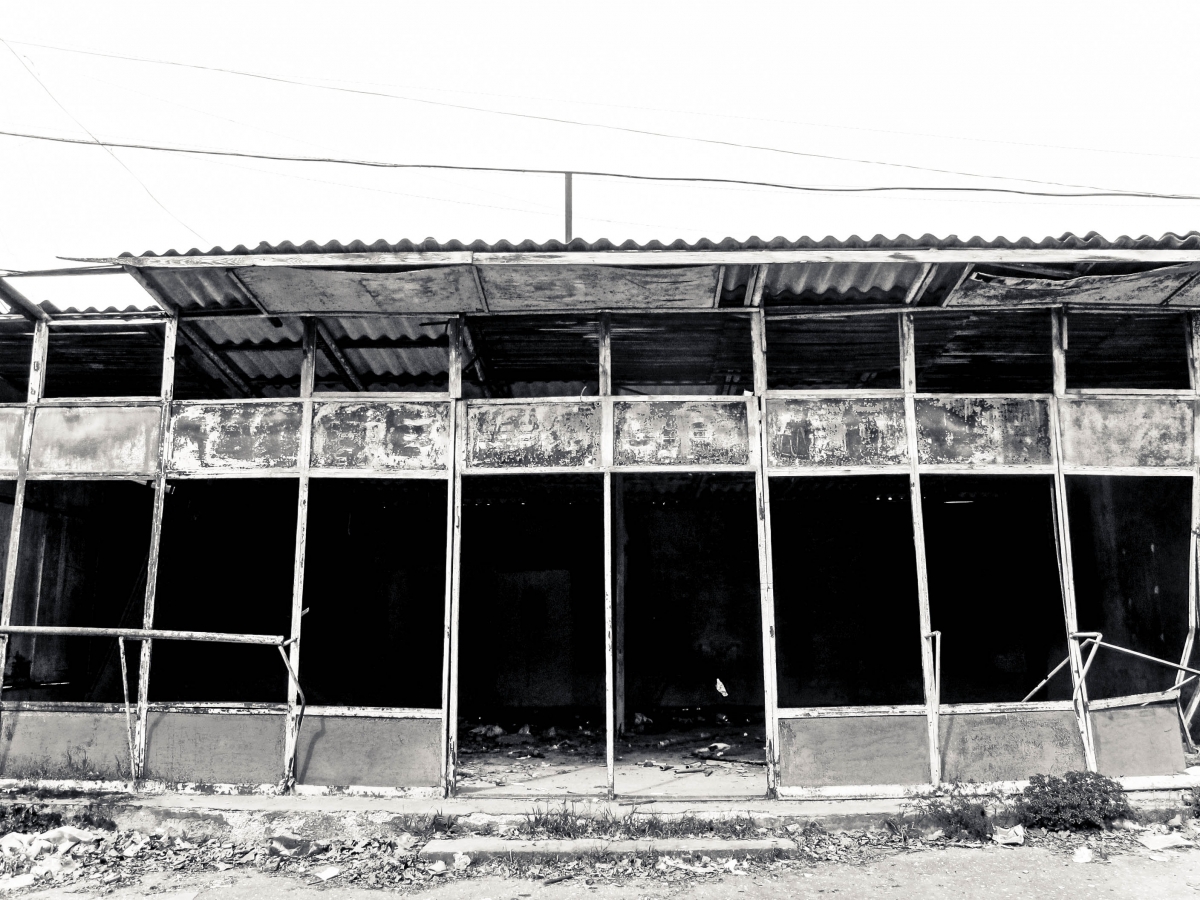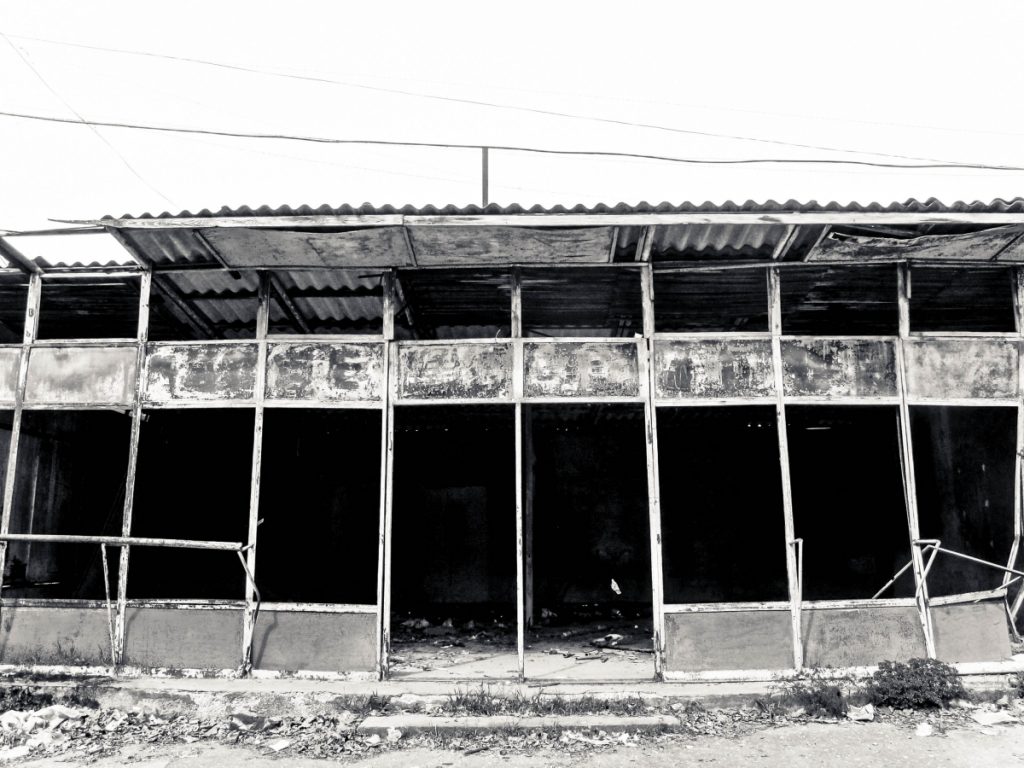 When in Sukhum, I stayed up on the hill a ways and would pass this structure every day that I walked an hour into the main part of the city.  There were often stray dogs loitering the premises, so I steered clear of going near to better see what it once was.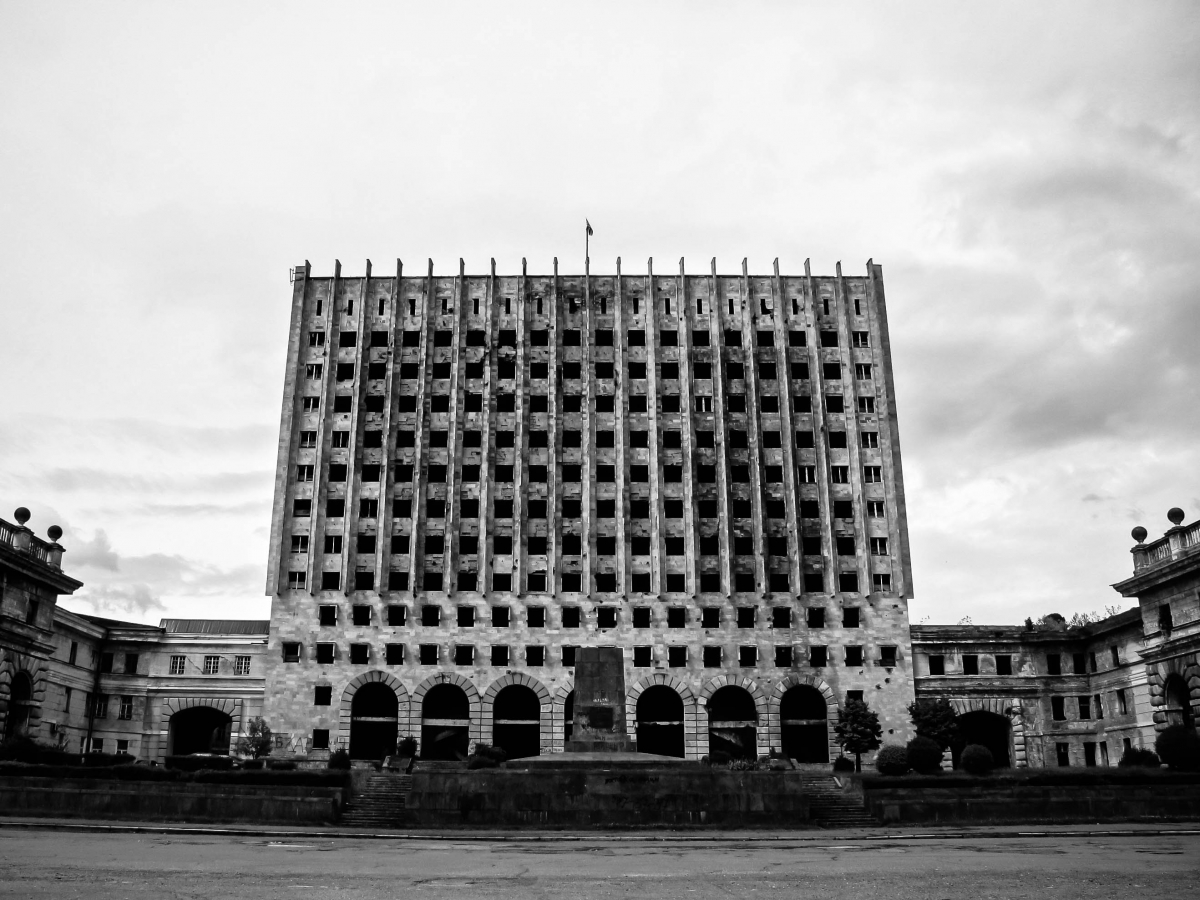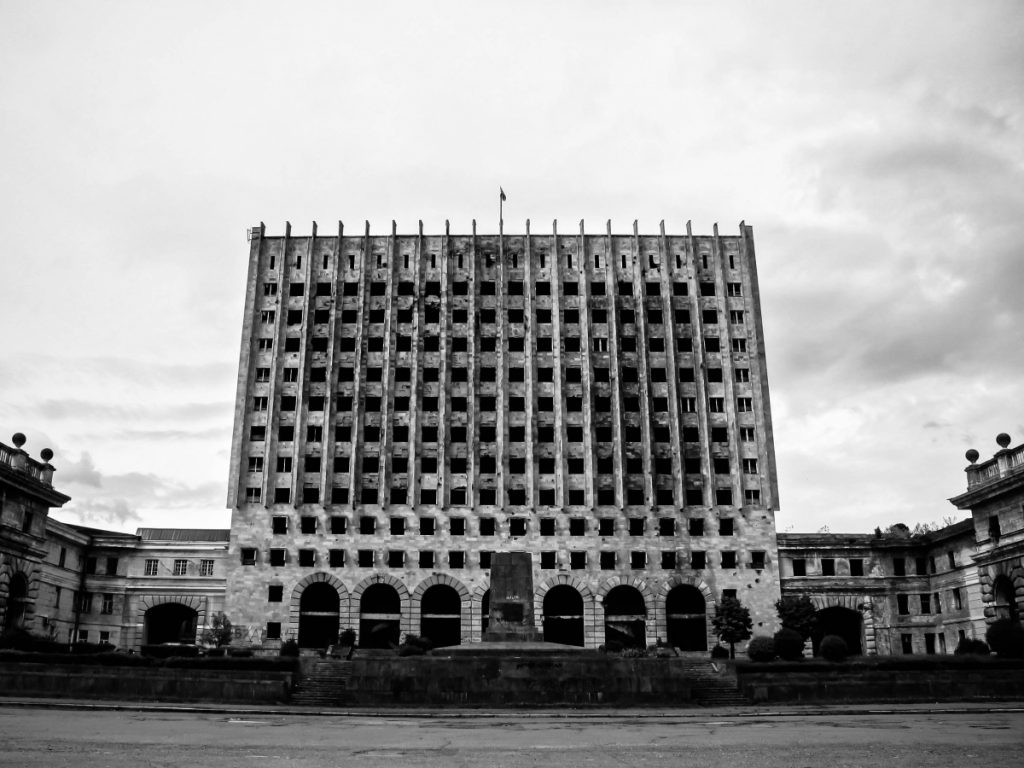 Another of Sukhum's most famous sights…this is the old Parliament building.  The building itself is completely striking and really, is just beautiful.  But, the history of it has a tragic story.  To find out more (and prepare yourself for some of the most gruesome images imaginable), just google "War in Abkhazia 1993.  I was the only one in the vicinity when I was there and it gives me chills to think about all the events that took place here exactly twenty years ago.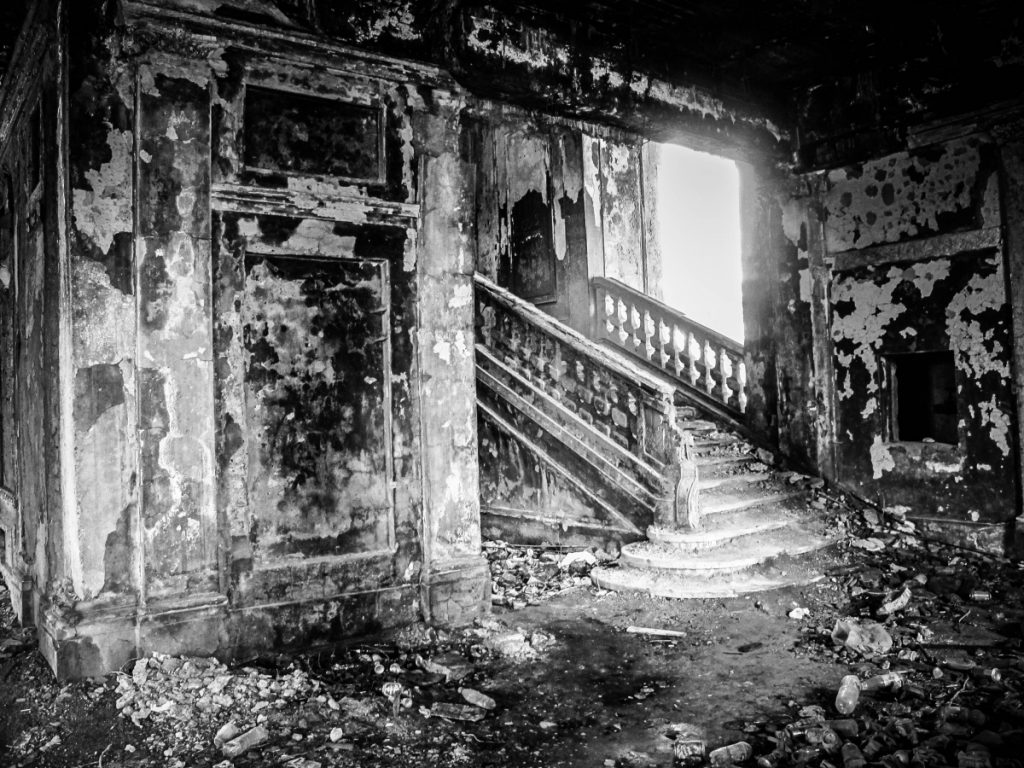 This is just a photo from inside of the Parliament building.  The entire building was decrepit and littered with trash and belongings.  Twenty years ago, this corridor was used to shelter soldiers and weapons.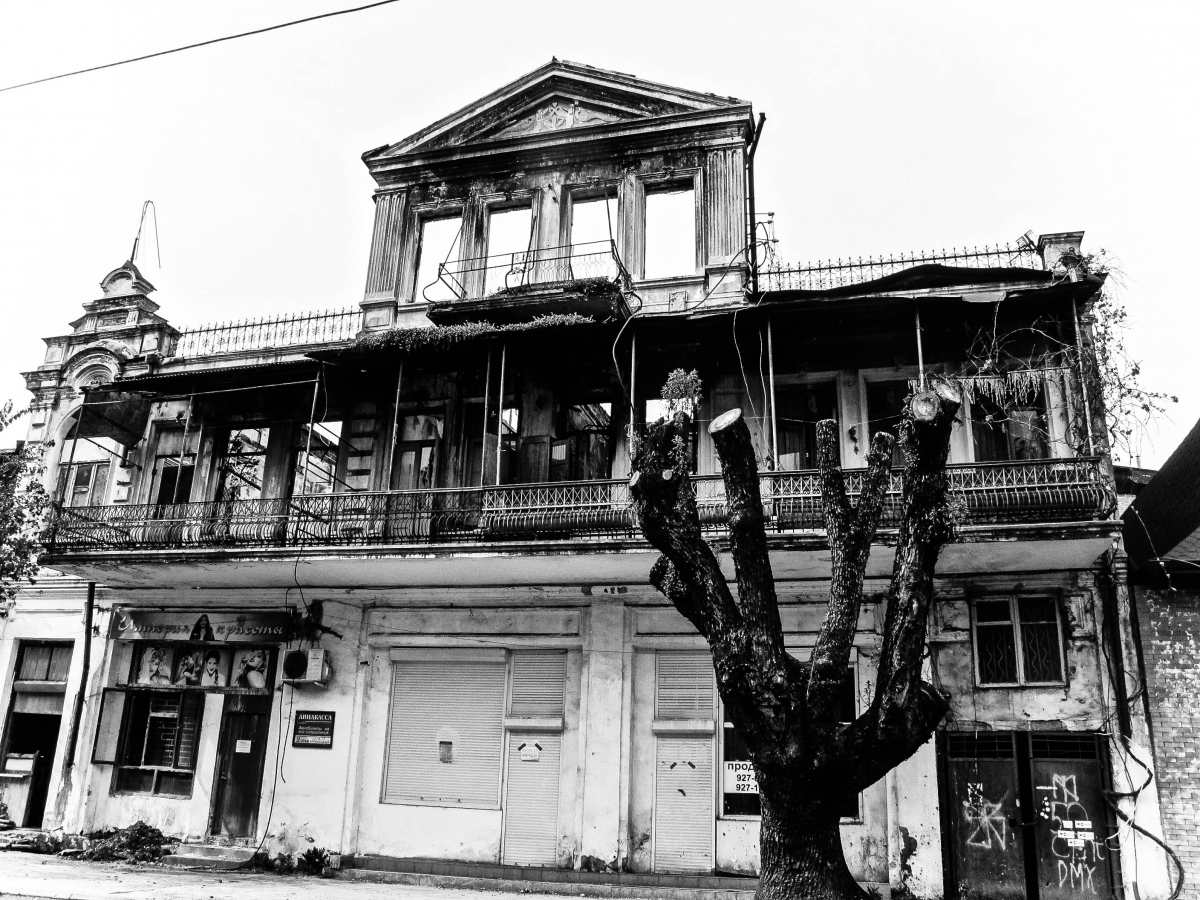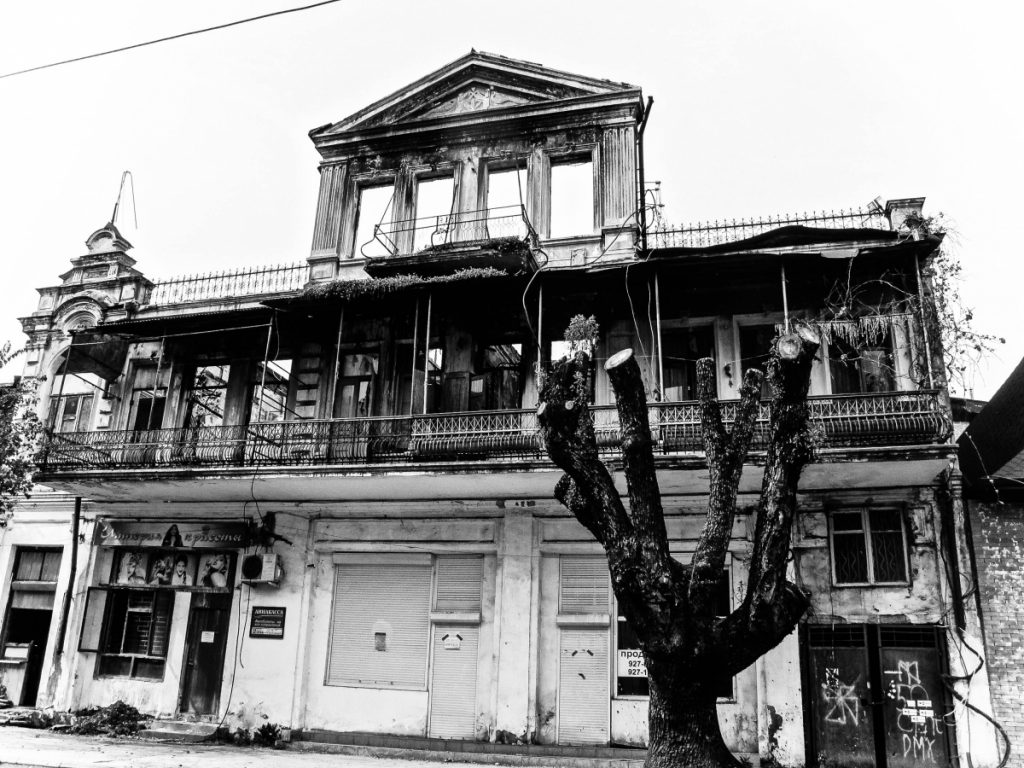 A random area of Lakoba Street.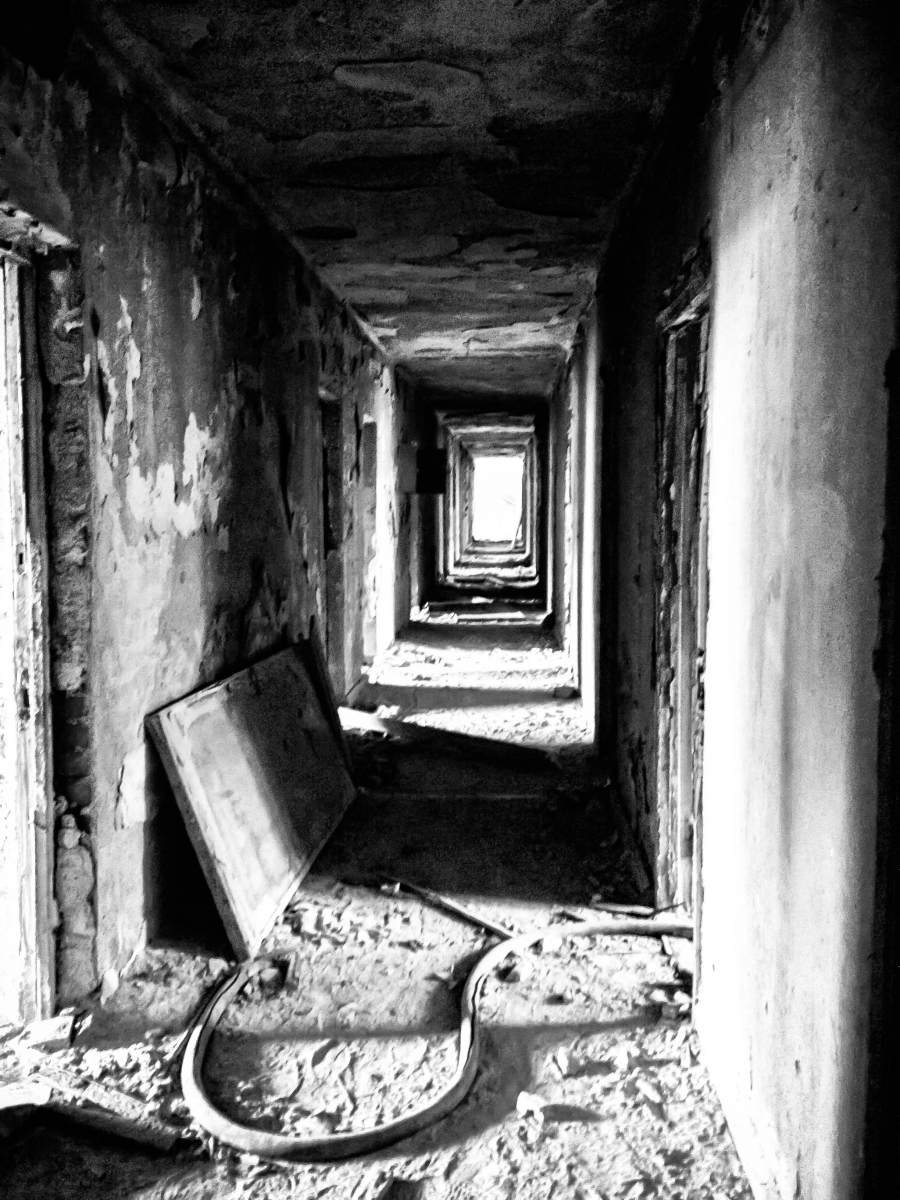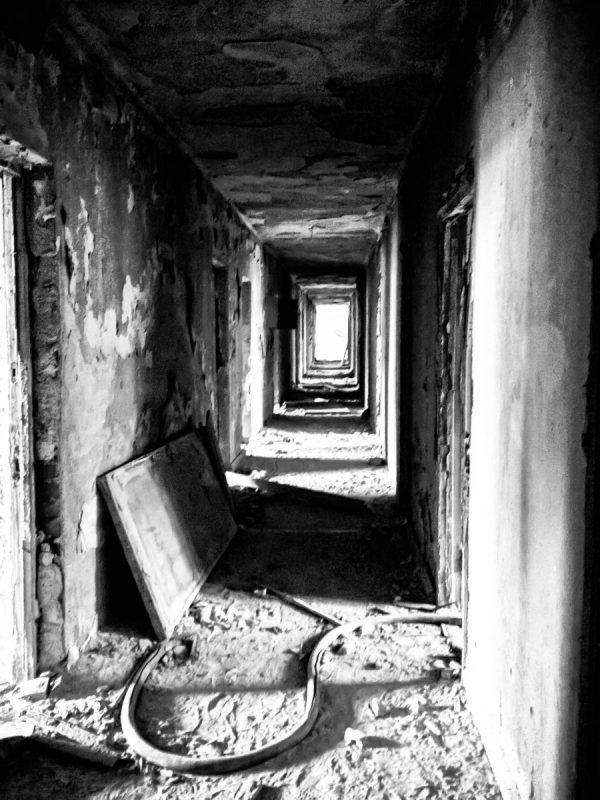 This is inside of a massive bloc that I entered that is abandoned.  It was so eerie that I had a shot of courage (in the form of vodka) before going inside.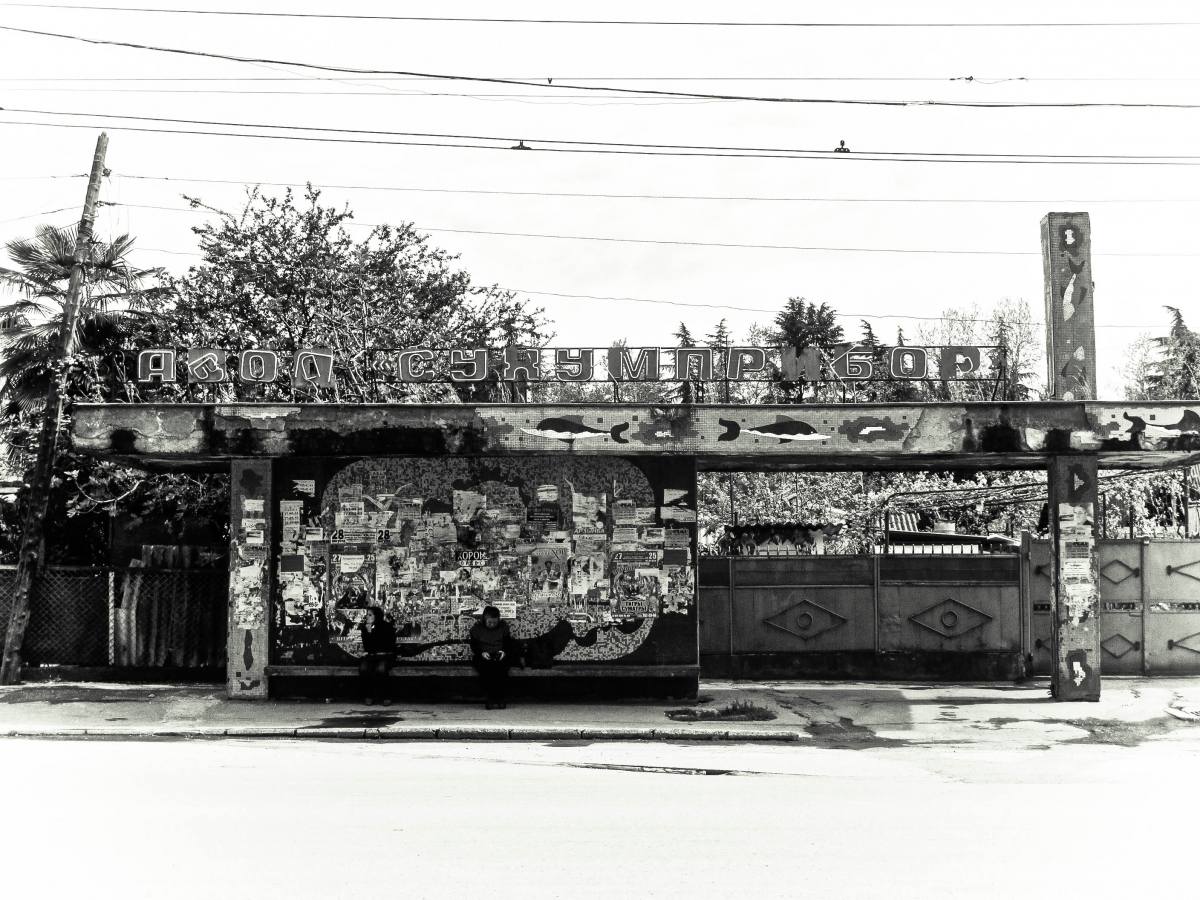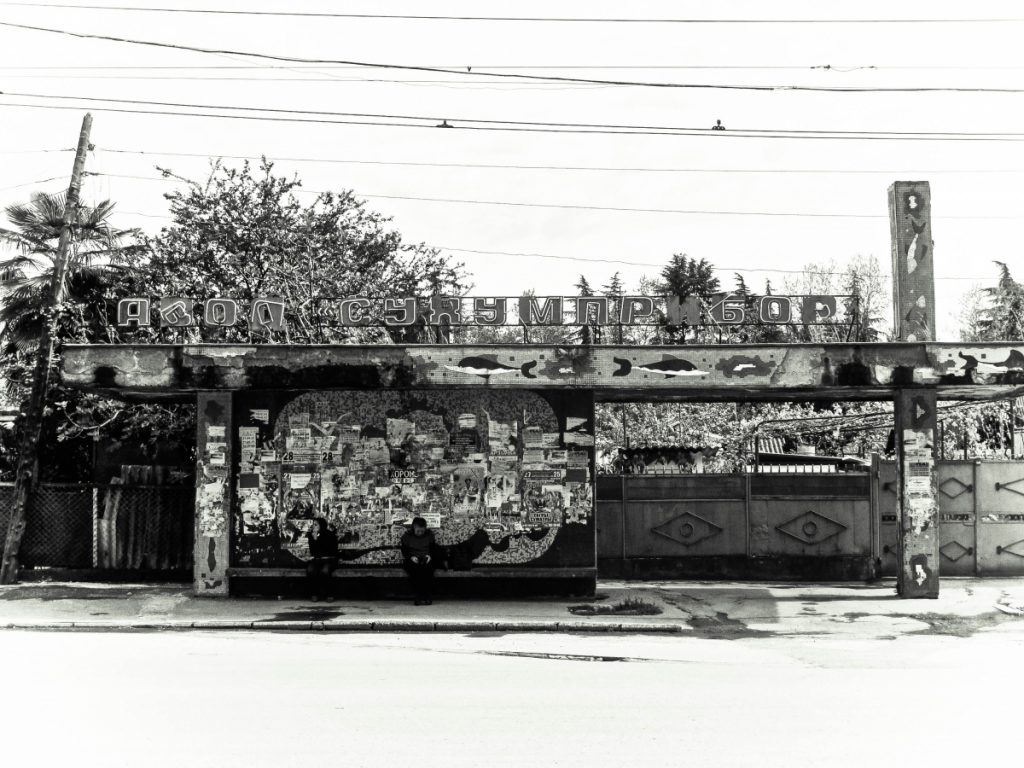 Not necessarily abandoned, but probably not used in the same capacity as it once was, is this beautiful Soviet-style bus stop.  The structure has an intricate mosaic covering it.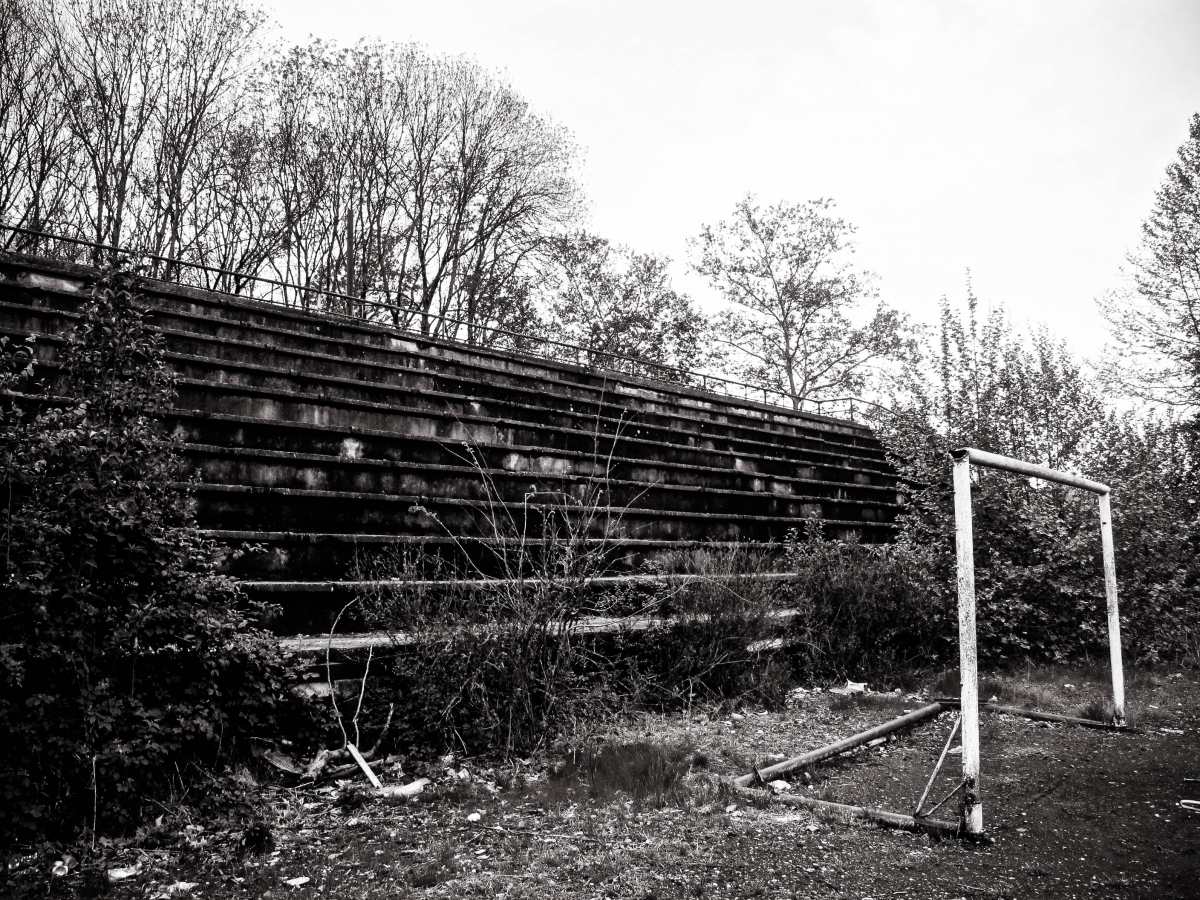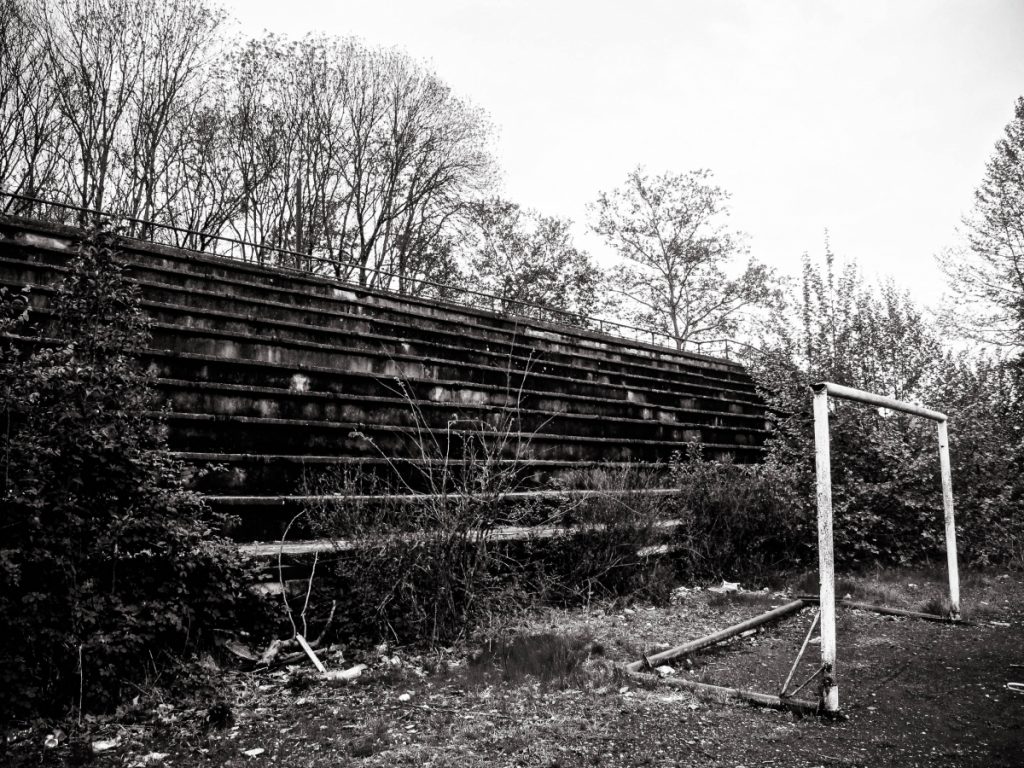 A very overgrown and abandoned soccer field, complete with bleachers and tattered goals.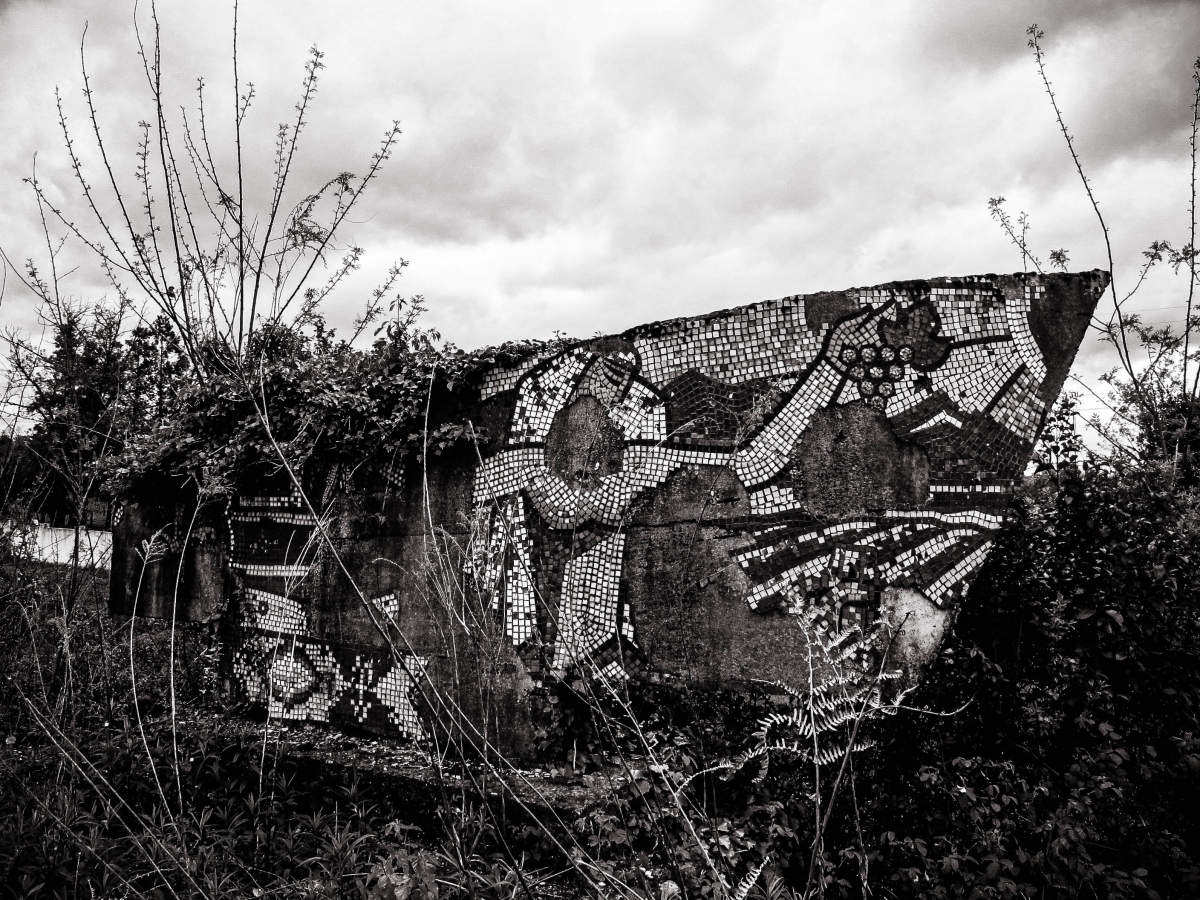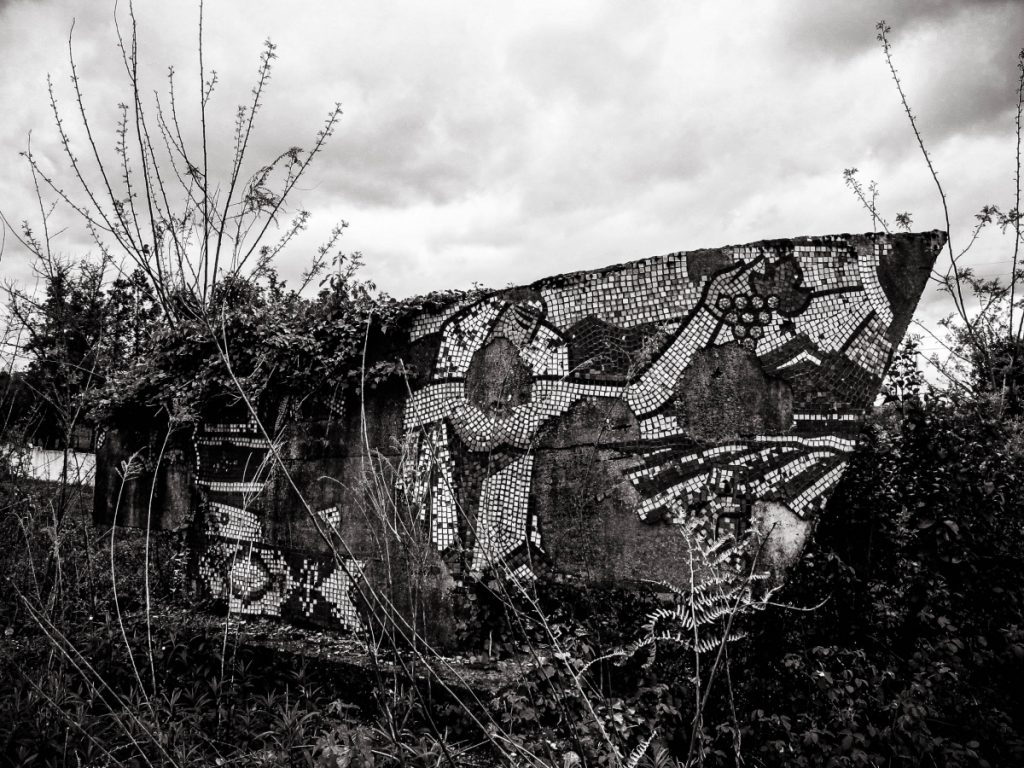 Another stunning mosaic structure near the Ingur(i) border of Abkhazia/Georgia.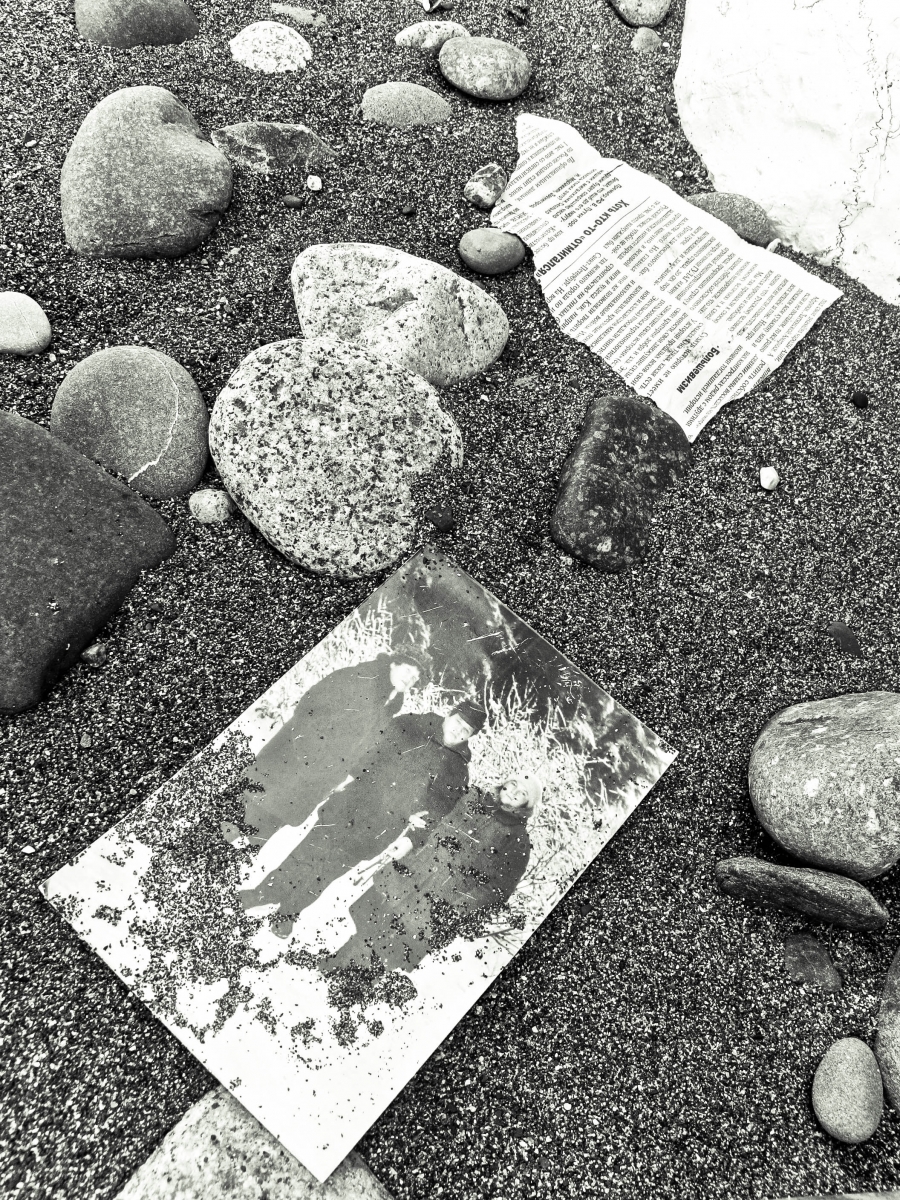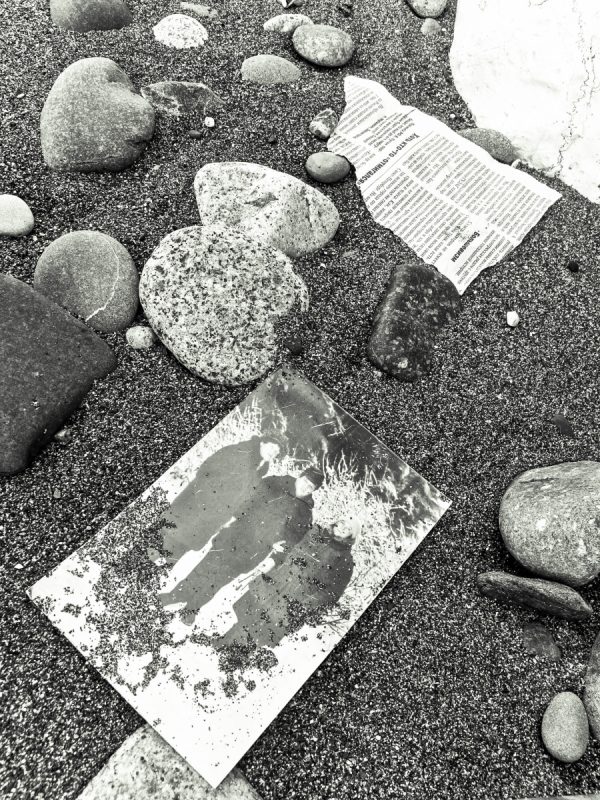 I found this photo laying on the sand near the sea in Sukhum.  The photo itself has a very vintage feel and is an actual photograph of a family in the snow.  I have no idea how long it had been there as it clearly had some signs of wear and tear, but I couldn't let it lay there and eventually end up destroyed in the sea.  The photograph appears to be from the 1980s.  My only hope is that wherever this family, or group of people, wound up…they are safe and happy.
While I felt these photos of Abkhazia were best showcased in black and white, the rest of the country is certainly done exquisitely in color.  The Black Sea has a magnificent green tint to it that situates so ideally against the lush, tropic-like, forested hills and mountains of Abkhazia.  The mountains of this country are amongst the grandest and most majestic I've ever seen and even the world's deepest and longest cave, Krubera Cave,  is located in Abkhazia (of course when researching it says the Abkhazia region of Georgia), which is a fact that I found out that most people don't know.  And when I look at the future of Abkhazia, and the attempts at a focus towards tourism currently, I'm pretty optimistic that the Abkhaz people are feeling pretty colorful themselves.