For whatever reason, my 2019 recap on this blog has gone viral at least once a month all year long. I have no idea why or who is sharing it, but thanks to Czechia and UAE for keeping my memories of an incredible year afloat.
Because this year sucked.
So, rather than using this post to focus on all the terrible things that happened, like my grandma dying, my grandpa dying, my dog dying, my business dying, people close to me having their family members die, my drone dying at the hands of Lake Sevan, my computer battery exploding (and eventually dying), over 2k + Armenians dying in a war, and millions dying around the world from a virus… I have chosen to find ten things that made me happy this year.
Without further ado, here are the ten things I enjoyed, or put a smile on my face, in 2020.
I am not including any election news in this but that did make me pretty happy. And, at the end of this post, you can see what my plans are for next year!
**Please note that most of my year was spent unable to leave Armenia, so this isn't all that travel-related but is more about my time in Armenia than anything else!
1. February Getaway to Sardinia
I don't know what I would have done if I hadn't been able to squeeze in a trip to Italy this year. Italy is my go-to destination in February. Why February?
Well, I usually get tired of the greyness of the places I choose to call home in February, and Italy is a cheap flight away and one of my favorite countries.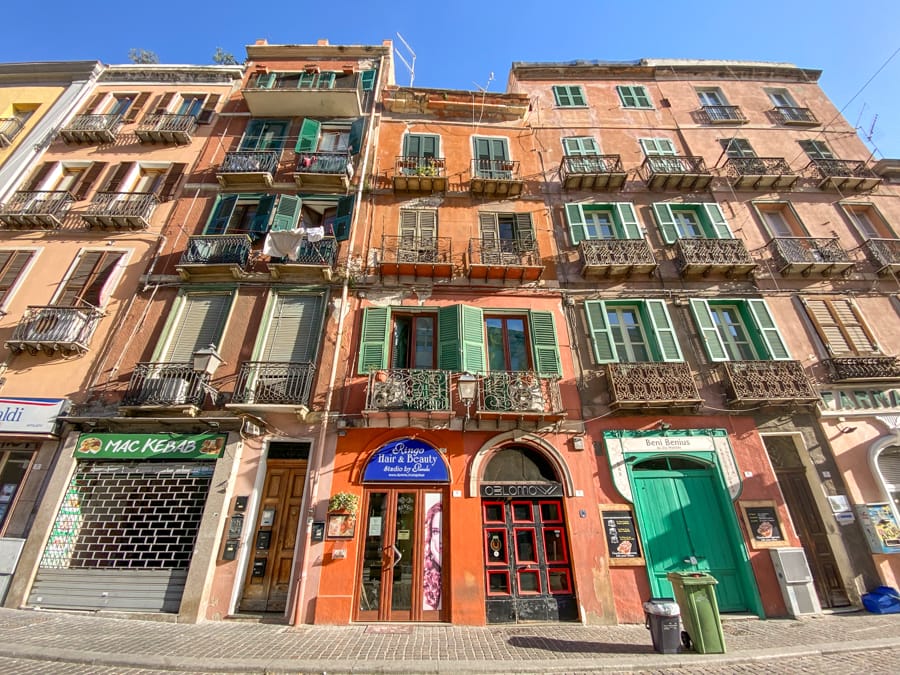 This February, the destination was Sardinia. Talk about GOOD FOOD. Sardinia was surprising(ly expensive) but a really great long weekend getaway from Germany.
I found many amazing things to do in Cagliari and a few other places I visited and deemed my 3-4 days there to be far too few! Had I known that this would be my only 'real' trip of 2020, I would have just never left. Thanks, Ed, for the wonderful memories!
2. Lockdown in Armenia
So, how is this a positive? Well, I definitely made the most of it. It was a weird time and as the rest of the world was locked down, we were also locked down in Armenia. But, it was a much more 'chilled out' lockdown.
Nevertheless, Aram and I locked down and worked, watched funny movies, rode bikes, and went around the city photographing and keeping our distance.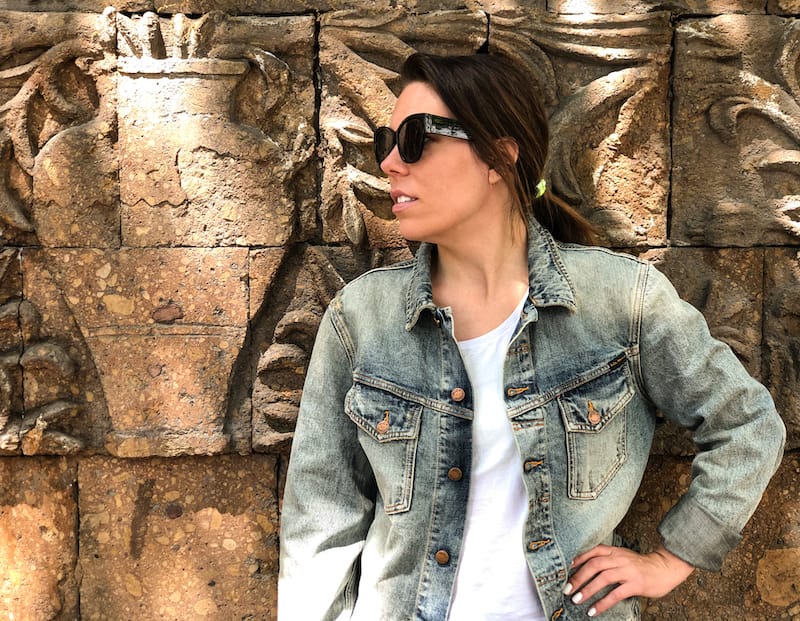 While it seemed like a pain at first, when I reflect back on things, it was kind of fun and really made me appreciate the future trips around Armenia when the country opened up again.
Aram and I had previously really just hung out at cafes and bars and this actually encouraged different activities (such as renting bikes in the city) that made me fall in love with Yerevan just a little bit more.
3. ITB Berlin
So, ITB Berlin ended up canceled before it even began, but Aram already had a ticket booked to come in from Armenia via Italy, so we met up there anyway to see everyone and head to the Get Your Guide conference and some of the parties.
And while this canceled event would never have landed on any of my 'top 10' of the year lists in previous years, given that Berlin feels like traveling in a year where traveling doesn't truly exist, I'll take it.
It was also great to see some of my blog friends like Ric Gazarian as we were all expecting a rough spring with COVID but nothing like what was actually to come!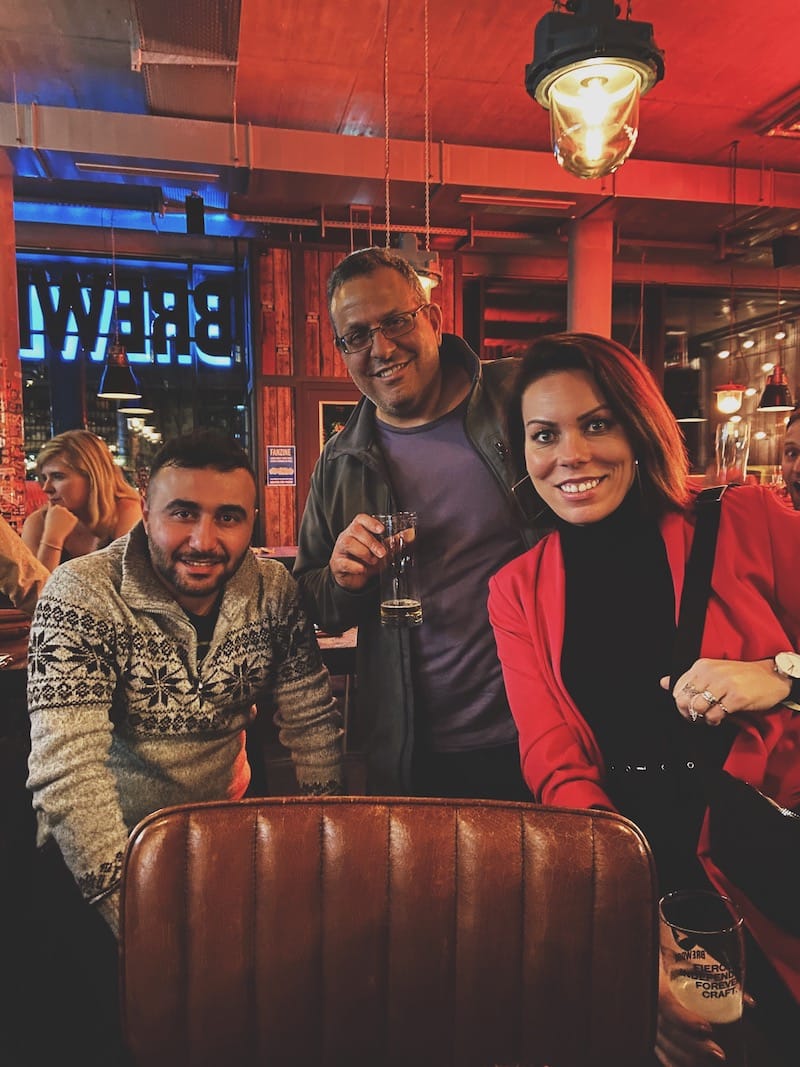 4. We Co-Authored a Book
Somehow between all the madness of this year, we forgot to announce that we co-authored a book! In summer 2019, we traipsed around Arctic Norway for a few weeks finalizing the details (you may remember our hitchhiking to Hammerfest during that time?!) for Fodor's 'Essential Norway' guidebook. It published this February… just in time for the world to go into` a lockdown.
Fun stuff, right? Nevertheless, if you're reading this and planning a trip to Norway, be sure to grab a copy! My friend Vanessa also was one of the authors for the Svalbard chapter.
You can pick up a copy of the guidebook here and use it for your next trip!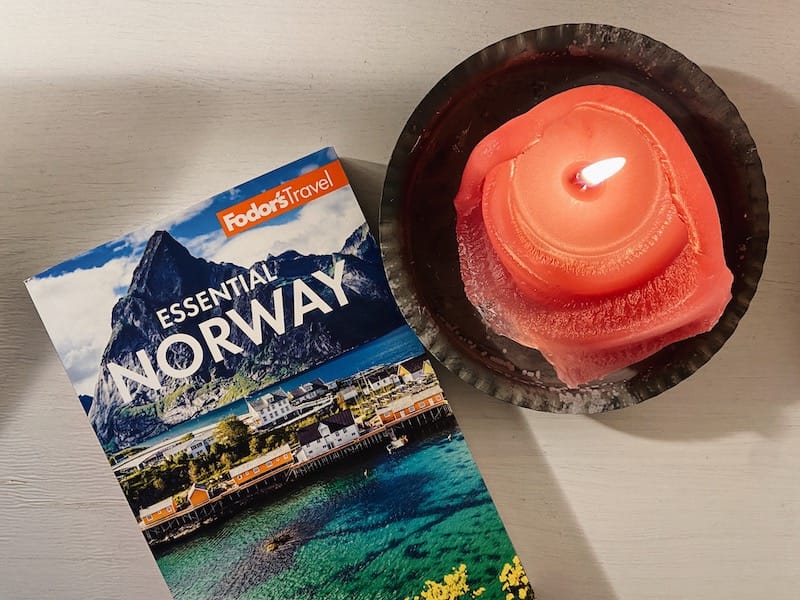 5. A Staycation in Debed
Are you allowed to use the word 'Staycation' if you actually are somewhere else? Anyway, it seems appropriate as before I left Armenia, I went to my friend Tatevik's guesthouse called Debed Life in Debed village in Lori, Armenia.
I went there two times this year but the second trip was utterly the most relaxing, albeit productive trip I have ever had in my life. It was summer and the village was green and buzzing… and I had a lot of work. I figured I would not be able to focus with the nature around me but it was quite the opposite.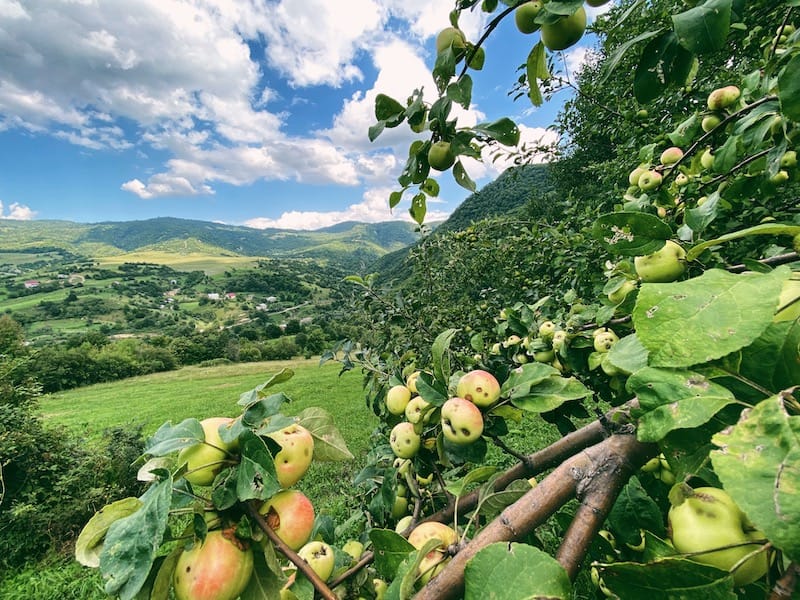 I found my brain moving at a faster pace than my fingers. I probably cranked out 4-5 articles in just a matter of a few days. I got to pick romaine lettuce from the garden for our evening salads (hey, I grew up near a city!), and I also watched honey being harvested at the Sargsyan's home.
The days in Debed were enjoyable and the perfect icing on the bittersweet cake that 2020 unapologetically threw at my face.
6. Winter Days in Gothenburg, Sweden
Oh yea, we went to Sweden and Norway for two weeks earlier this year before the pandemic! While most of our time was spent in Oslo, we did hop over to Gothenburg for a long weekend and had a blast.
I had been to Gothenburg quite a few times before, but Aram hadn't been to Sweden, so it was nice to show him how much cheaper it was than Norway a different piece of Scandinavia.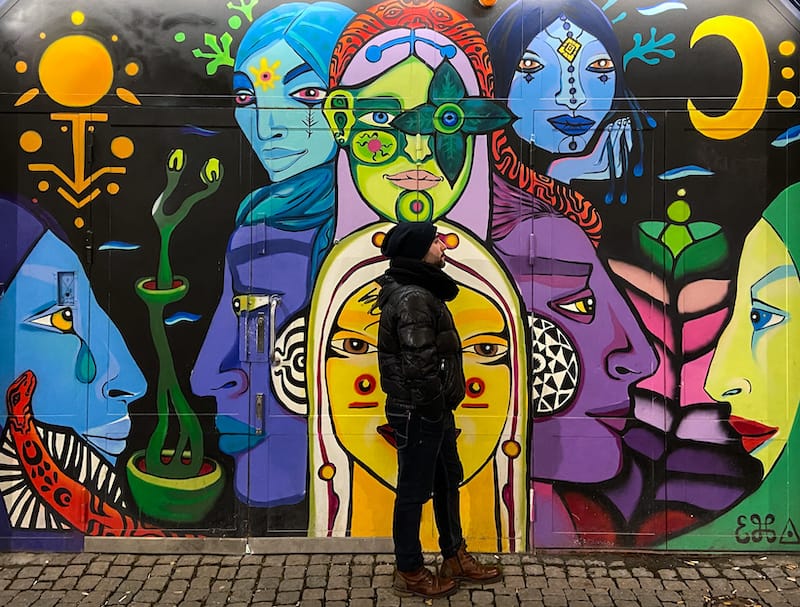 Nevertheless, Gothenburg is cool. We have some content coming out soon (it has been delayed due to the events of 2020) but if you haven't been to this green city yet, please add it to your list!
Our time there was truly spent working hard and visiting as many sights as we could, so we are excited to actually get what we have in queue published in the near future!
7. Feeling Home in Oslo
No matter where I live in Europe, Oslo is home. Even the smell of the air in Norway offers a sense of comfort to me. When I arrive, I immediately binge on everything I miss (some things are legit and then some things are embarrassing – like 'Holiday' dip).
It just feels like the place I am supposed to be in the world.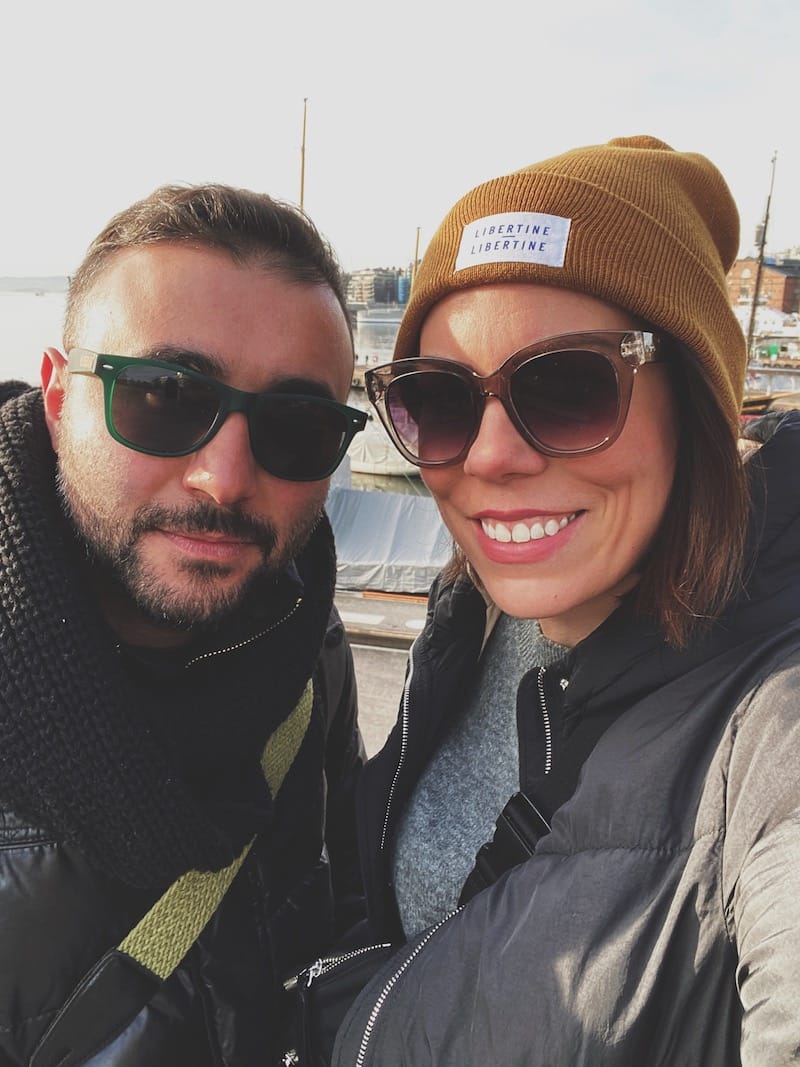 So, when we spent a couple of weeks in Oslo this winter, it was refreshing and much-needed, especially seeing as how the remainder of the year panned out.
Aram got to take a few tours while there, we walked around and got new info for an upcoming guide we are soon publishing, and we just enjoyed being in the north for the dark days of winter.
8. Trip through Lori
In late spring, we went on a trip through beautiful Lori. The days started in Debed village and sent us to Vanadzor, Gargar village, Sanahin Monastery, Haghpat Monastery, Odzun, Kobayr Monastery, Kurtan Gorge, Stepanavan, Ijevan (spent a couple of days in Tavush), and more. You can read about many of the destinations and guesthouses here.
It was truly an epic trip and one that is easily one of my highlights from this year.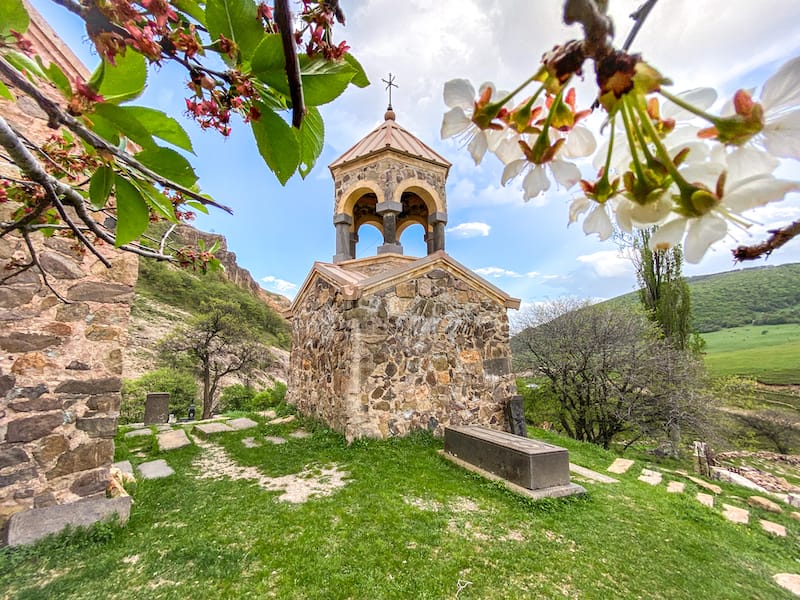 One thing that really shocked me was how deserving Lori is for tourism. One reason I maintain this site and continue writing (besides I love doing it) is because I want to set myself up in the future to dedicate my time to tourism development opportunities.
And, Lori is unknowingly convincing me that it is where I should be to do just that. The region has infinite potential and I really want to tap into it and make something special happen there. We will see where that takes me, but until then, please add this Armenian region to your next trip to the Caucasus!
9. Legends Trail
In July, after the roughest couple of weeks of my life (oh, they ended up topped a few months later), we partnered with People in Need and EU Development down in Syunik region (Armenia) to help promote the Legends Trail.
The Legends Trail is a trail winding from Khndzoresk to Khustup that has been developed to help develop communities and bring tourism through one of Armenia's most underrated regions.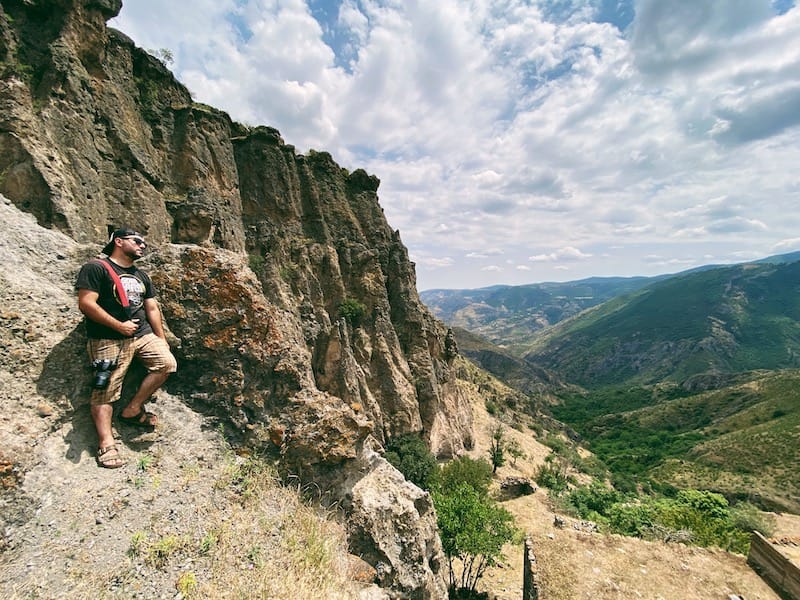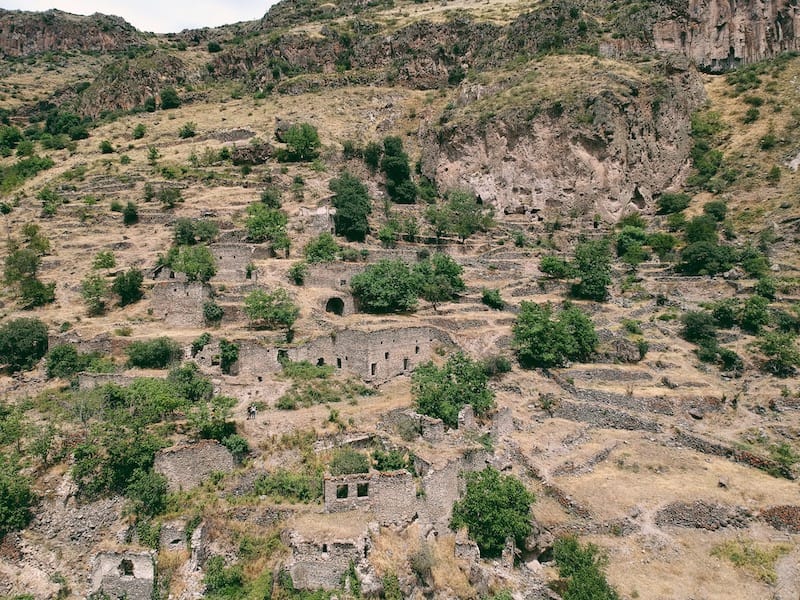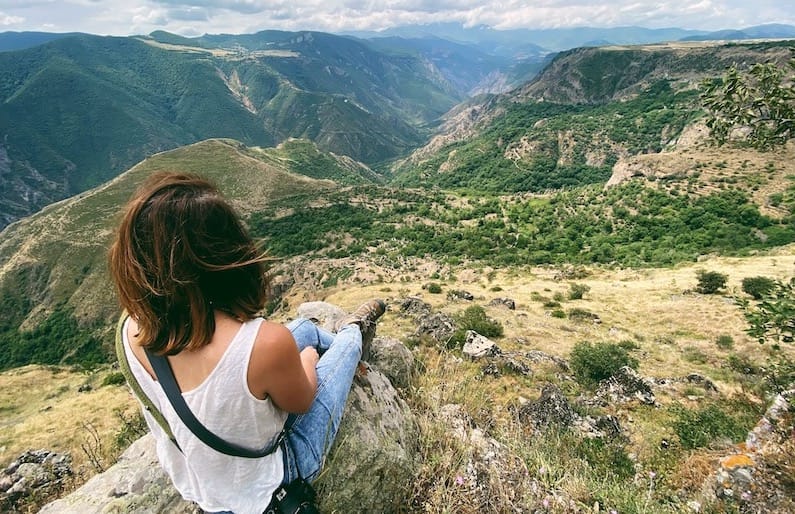 We got to work with some amazing small, novice businesses down there (you can read more here) and it really just reconfirmed how deserving Armenia is for tourism.
Syunik and the area we were in is known for abandoned cave villages like Hin Khot and Khndzoresk. Many people refer to this as Armenia's Machu Picchu. I think it is pretty grand and as soon as our world gets back to normal, I can't wait to bring travelers to Armenia to see these sights for themselves!
10. A Road Trip From Syunik to Yerevan
It is amazing how a single day stuck in a car can be the most 'memorable' day of your year… but it was my most memorable day this year.
After a long week down in Syunik with the Legends Trail project, we had a taxi called for us to head back to Yerevan. We were truly exhausted and ready to get home, but we planned to make a few stops along the way.
The stops included Areni-1 Cave (I had never been inside, as embarrassing as that is!), Arin village (we heard about a Lenin statue there), Shaki Waterfall, and Karahunj Observatory.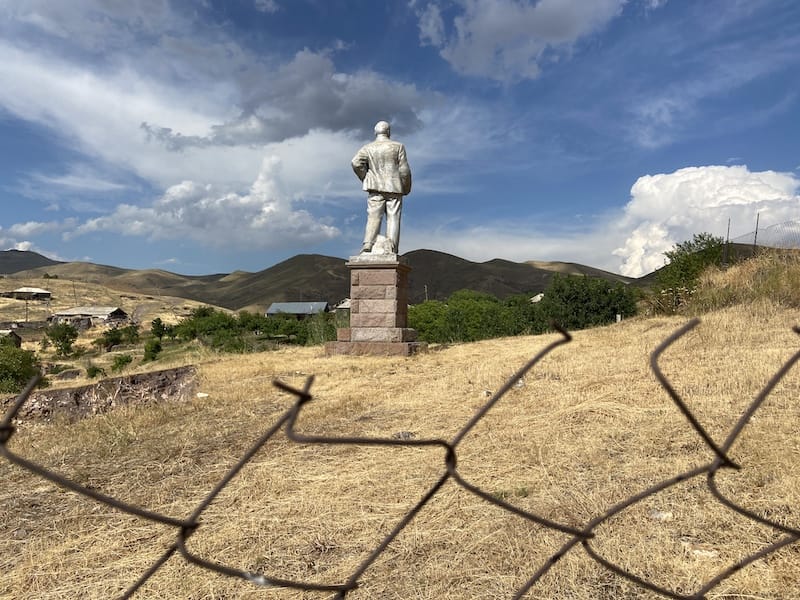 Many of these stops were not places I was too stoked about but given that we run a travel blog about Armenia, we needed to have some photos and experience of visiting them, so we added them to the itinerary and planned for a few quick stops.
Little did I know just how remarkable each would be and how epic that day would turn out to be.
I can't place my finger on why it was so good but maybe it was because every sight blew us away or because the Lenin statue we had heard about actually turned out to be real. Or maybe it was because these sights individually reminded me of why I want to build tourism in Armenia and how diverse the country and its offerings really are.
It was probably a little bit of each of that. But, I think it was the company I was with. Aram and I butt heads a lot. We are different people with different backgrounds but one thing is for sure – we are both incredibly stubborn. Yet, somehow we are like family.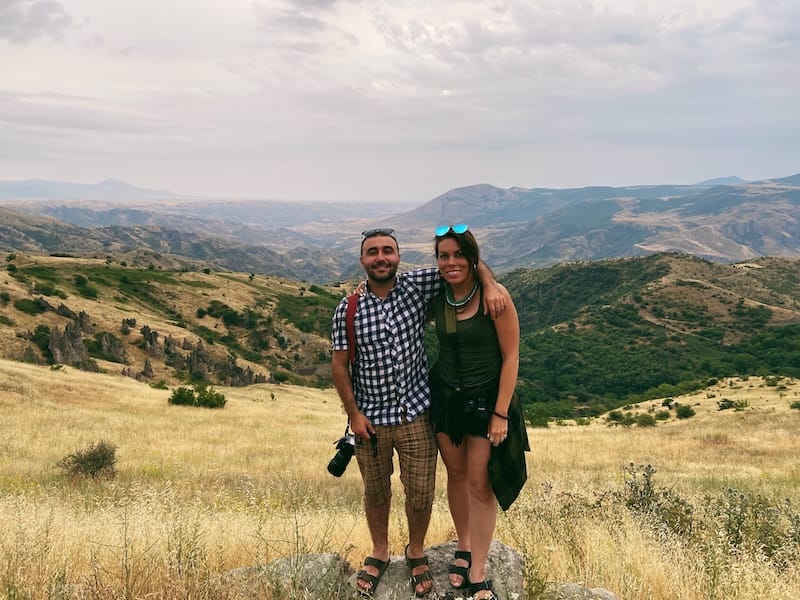 Being a travel blogger is a lonely job even though it may seem quite the opposite from an outsider's perspective. And, that is part of the reason I really wanted a partner in all of this. I needed help to manage it, but I really wanted company. Someone I could curse bad workdays with and someone I could share epic travel memories with.
I not only got that, but I also got a really awesome friend out of it all. And, on a random July day in the worst year known to man… just a few weeks after my dog passed away, I got to sit back in a taxi and stare out the window feeling very grateful for it all and grateful for a friend who had helped me through the worst day of my life a few weeks prior.
Spending that day running around to a gorgeous waterfall, an unknown Lenin statue, the world's oldest known winery in a cave, and an ancient observatory was the icing on the cake. But, it was really all about Aram's company that day and being thankful for a dear friend and business partner in some of my darkest days.
So, what's next?
If only I knew. Aram and I are working towards a few new projects next year and we are maintaining all three sites the best we can. We have an awesome writer working with us (hi, Karine!) now.
But, I am staying put for the time being. As badly as I want to go back to Armenia to help with the post-war efforts, I feel it is irresponsible to do so until I am vaccinated or until the virus dies out a little there (it is still really bad in Armenia).
I haven't had the virus yet and I don't feel good about potentially taking up a hospital bed or equipment if I do get it when there. But, hopefully, things will die out a little or I can get a vaccine in the upcoming months.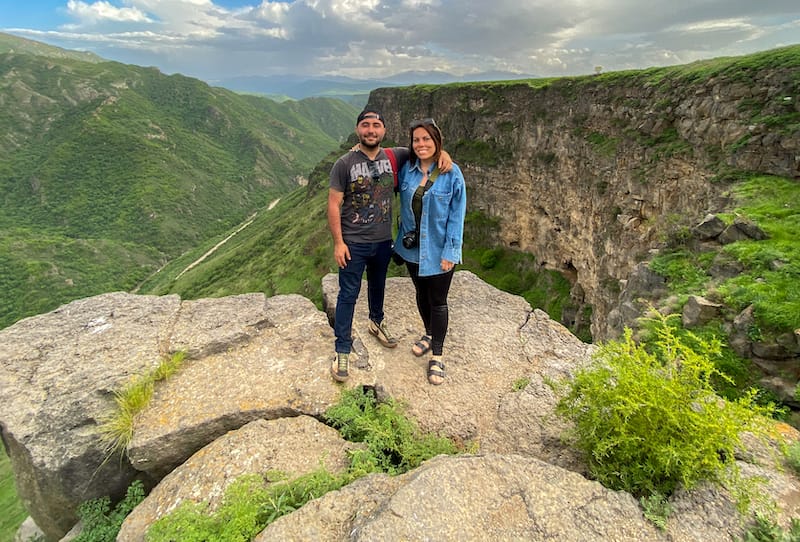 Hopefully, Aram can come this way soon and travel again. We have no idea what the future has in store. When I wrote the 2019 recap, I certainly did not expect to be spending December 2020 writing about how badly the year sucked and trying to lazily find ten positives about it.
Nevertheless, I hope anyone who read this entire post stays healthy and has a wonderful start to 2021. Thanks for your support, as always, and sending a hug to you wherever in the world you may be!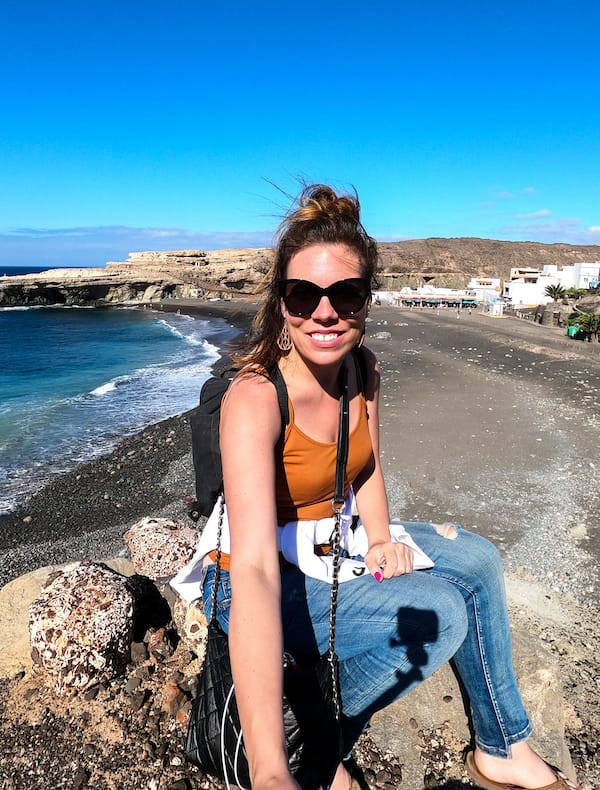 Megan is a travel blogger and writer with a background in digital marketing. Originally from Richmond, VA, she now splits her time between Frankfurt, Germany and Arctic Finland after also living in Norway, Armenia, and Kazakhstan. She has a passion for winter travel, as well as the Nordic countries, but you can also find her eating her way through Italy, perusing perfume stores in Paris, or taking road trips through the USA. Megan has written for or been featured by National Geographic, Forbes, Lonely Planet, the New York Times, and more. She co-authored Fodor's Travel 'Essential Norway' and has visited 45 US states and 100+ countries.