I always vowed I'd never do a recap post about my year's highs and lows because 'they are boring'. So, I usually recapped my year on this blog in a way that discussed my twelve favorite drinks of the year. But, what happens in a year when you give up alcohol? That would make my year-end post about the different sparkling waters I've had around the world and let's be honest… that is actually boring.
So, here we are, doing one of those 'boring recap posts' that I said I'd never write. But, I have a lot to be thankful for and a lot has happened this year, so perhaps it'll be slightly less boring than it would have been in other years. This post will recap the highs because no one wants to look back on the negative. It will also give a little insight into what's to come on this blog.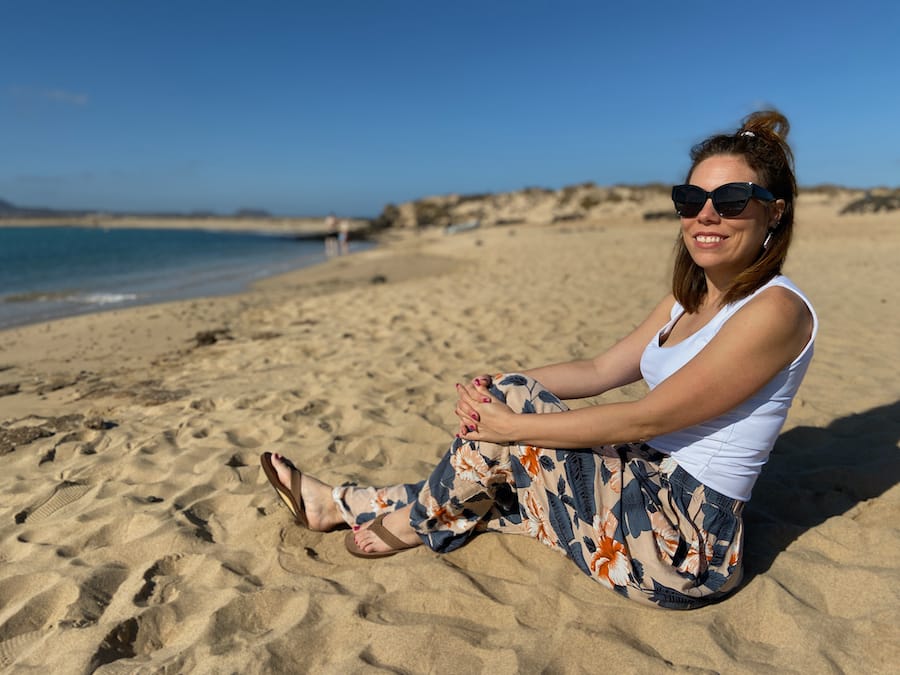 Thanks for sticking around and your support. This year has initiated a lot of changes on the site, including bringing Aram, my dearest friend, on board for the ride. Trust me, it's so much more fun having a partner in all this than going at it alone!
So, without further ado, here is a look back at some of my favorite moments of the year, in no particular order at all! I also give a little insight into what's next regarding each one.
Getting a Business Partner
Okay, so this is a clear #1 even though I said everything is in random order.
In February, Aram officially moved on from his old job and became my full-time business partner. Thank freaking goodness. Working on this site (and our other projects and websites) was just too much for me alone and having my best friend by my side to make it happen has been such a wonderful thing and inspired me to work harder, better, and smarter.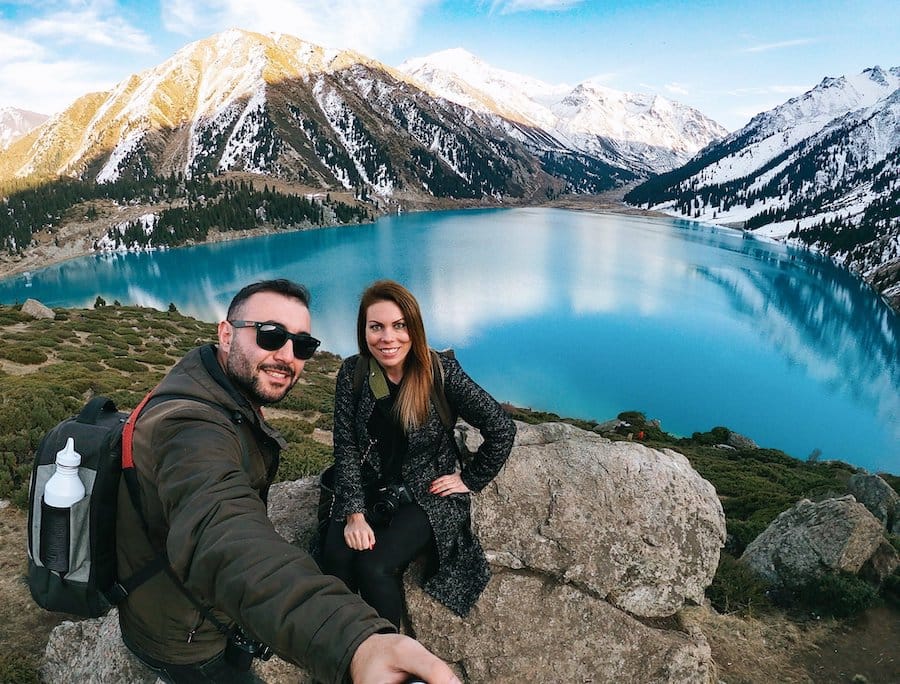 Aram and I have our disagreements, but we are like family and I wouldn't want things any other way. His personality challenges mine (in a good way usually) and working with him has given me inspiration and determination that I didn't know still existed in me. I guess I had just kind of plateaued at some point and was settling for being content with work and not working to my fullest potential.
Joining forces with him has also given me the extra help needed to scale this business. Who could ever imagine that blogging would be so time-consuming??? Well, it is. And even though he has been my partner for a year, we still haven't achieved what we've set out to do but we know we will get there eventually. It is so nice being able to share this journey with someone and having a person whose personality complements mine in the best of ways (and 5% of the time, in volatile ways).
I Quit Drinking
A blogger who frequently writes about craft beer and drinking actually quit drinking. Yep, you read that right. I haven't drank this year except on three occasions (one turned out fine, the other two were disasters).
To be honest, I drank far too much. The older I become, the more introverted I become. And alcohol was my crutch. I am very outgoing and confident when it comes to socializing, I just usually can't be bothered and people exhaust me. But, alcohol often helped. It also became my norm when I was traveling and my way to handle being by myself on the road all the time. In hindsight- what a horrible thing.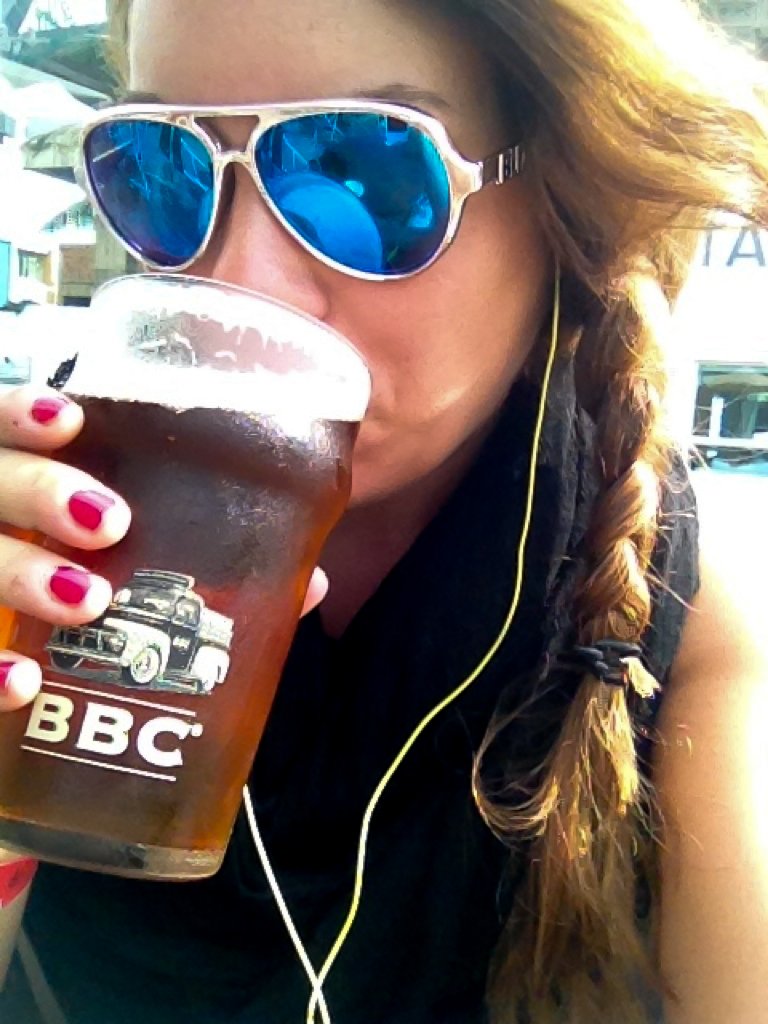 Anyway, Aram initiated it all. He mentioned us quitting drinking together for a month at the start of the year. I obliged. And then we just decided to go the entire year without drinking except for weddings in Armenia.
Not drinking has actually given me so much clarity it is ridiculous. I remember everything these days. I also never have to plan a hangover day (or days) when traveling. And… it has made me lose weight without trying and my skin feels better than it has in ages. Nevertheless, I likely won't really drink in 2020 except on rare occasions. Sorry to deprive you of new craft beer guides!
We Moved into Our First Office- and Eventually Moved Out
Early in the year, Aram and I got our own office. It was in the old, Soviet press building in Yerevan and it was a dream. The office had two rooms, one for us and one for our friend, Arpi. We had our own espresso machine (hey, important things first), large whiteboard, and a balcony with eighth-floor views that overlooked Mt. Ararat.
We experienced ridiculous amounts of productivity in the place and absolutely loved it. Eventually, Arpi got a different job and we needed to fill the other room there. Because we heard rumors that the building was going to be undergoing renovations, we decided to move out as well. So, after almost a year in the office, we said goodbye to our little slice of work heaven. We are currently searching for another office in Yerevan and will hopefully find something and move in by spring after our winter travels finish up.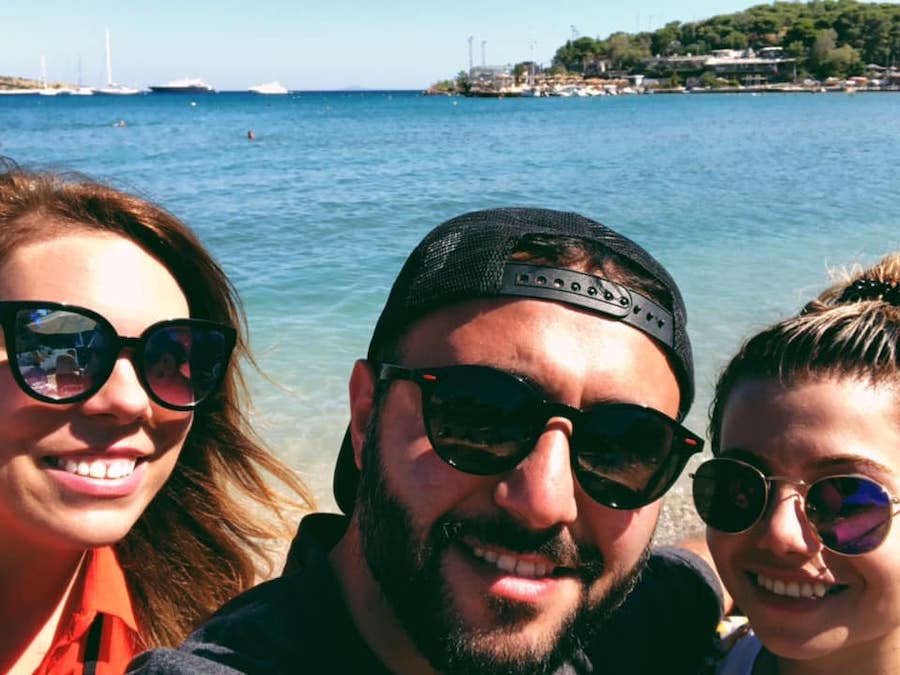 I Moved to Yerevan and Got My Own Flat
I finally moved to Yerevan. It just made sense. And while I only live there part-time and still have a base in Frankfurt, too, it is nice to call the city home.
I have my own flat there smack dab in the city center. I have my routine there and it's kind of nice, actually. My flat has two terraces and is large and is pretty much everything I could have wished for in the middle of the city. It is so nice going there and not having to scramble around for a place to stay for the long-term.
I Traveled… A LOT. But Went to Zero New Countries
In 2019, I rang in the New Year in Yerevan and will also say goodbye to the year in Yerevan. But, in between all that madness, I spent time in Germany, Ukraine (several times), Finland (two times), Norway (spent like a month there), Greece (multiple times), Italy (multiple times… can Italy just adopt me already?!), Serbia, Poland (multiple times), Kazakhstan, Kyrgyzstan, Spain, Georgia, France, England, and the Canary Islands (okay, so that is technically part of Spain). Yep, I still recycle my destinations. I went to zero new countries. And I'm totally cool with that.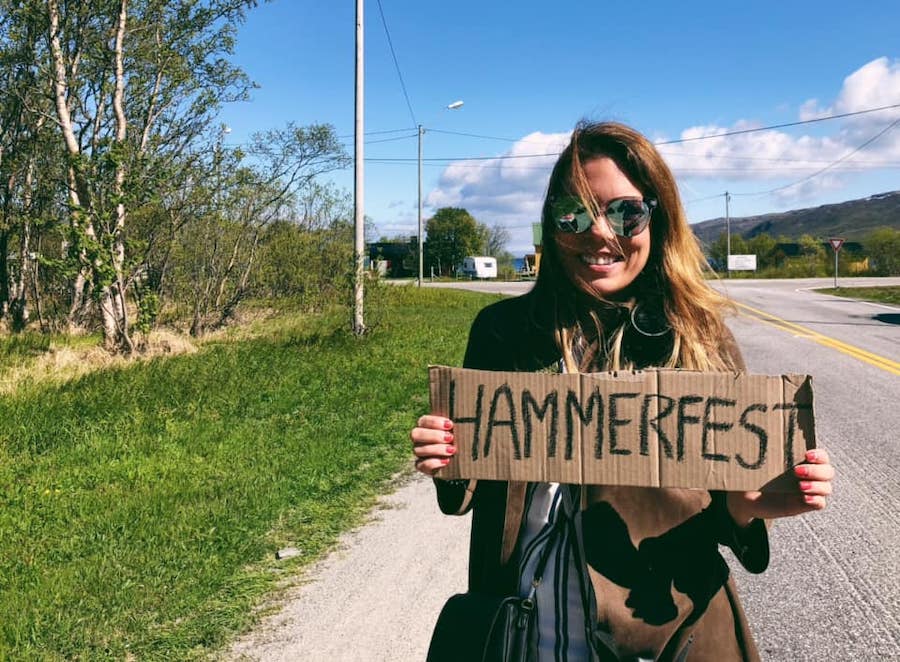 We Finally Launched Absolute Armenia
Okay, so the site still has some tweaks and unfinished parts… but it is getting there. We started this site in September 2018. Yikes… It sounds so bad writing that. We had some initial dilemmas with design and development of it and it just became an afterthought even though we knew it would get launched at some point. One project became two projects and that became three and this poor site got pushed aside.
Well, our goal was to get it going by year's end and we just did. We will be looking to build tourism in Armenia and to help tourists when there. There are no solid English resources out there and it makes the country difficult to travel in, unfortunately. We aim to change that but in order to do so- we have to do a lot of the research ourselves… which takes time!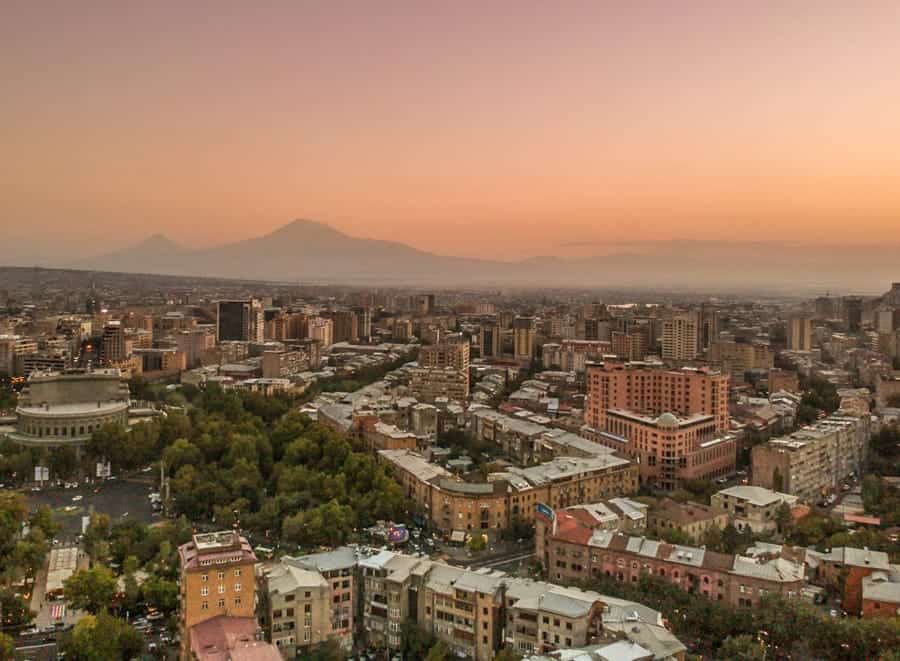 Here's the thing- this site won't be another niche said just hitting a crap ton of SEO keywords with no soul behind it. We are hoping to get the guides people are searching for on the site, but we also want to highlight entrepreneurs and local businesses while we are at it. We want to really highlight Armenia as a destination and all it has to offer, regardless of what the keyword volume is. We also want to be really active in the community and will be giving back in the process.
Armenia has a lot of untold stories and those stories can be told through supporting local businesses and people and we really want to be sure to highlight as much of that as we can, in addition to encouraging people to see some places in the country that are often forgotten about but need the attention too.
If you want to follow the new site, you can find it here. You can also follow us on Facebook or Instagram.
We Are Working on a New Project… About Chernobyl
Oh gosh, not another Chernobyl tour company?! So, hear me out.
In August, I passed through Kyiv for a few days. While in Kyiv, I decided to pop up to Slavutych to update all of my information I had on my blog about the city. I knew an HBO TV show had come out about Chernobyl and it was all the rage in various places around the world where it wasn't banned (I will say no more)… so I thought maybe that the search volume for Slavutych would pick up and people would want to know how to get there in 2019 as opposed to 2016, when I first went there.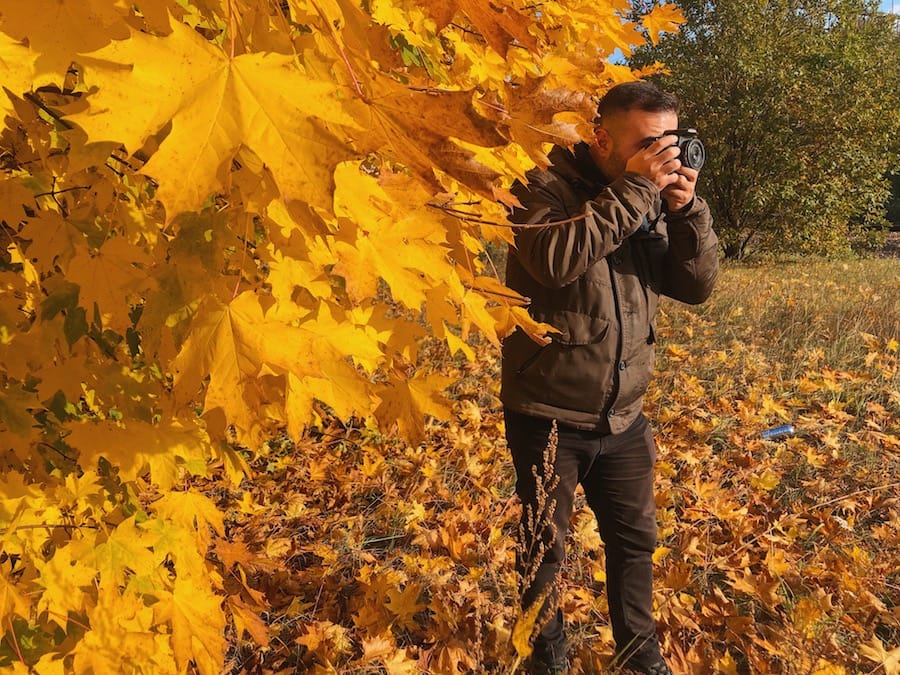 After arriving in the city, I went to Old Tallinn restaurant for lunch and met an American guy there who overheard me speaking American English to Aram on voice messenger. We chatted a bit and it turned out that he is a radiation specialist in the zone and was also the founder of Dogs of Chernobyl and Clean Futures Fund, two non-profits that I knew very well. We discussed tourism in Slavutych and Chernobyl and it was amazing how our views aligned with tourism in the zone and the potential for Slavutych to develop a bit more.
I flew on to Yerevan and Lucas and I touched base shortly after and decided to launch a new project with Aram and Sandra, a Slavutych local and one of the most creative people I know. We wanted to take people into the Zone but give them an experience as opposed to a tour. So, with that being said, we have formed Chernobyl Experiences.
Chernobyl Experiences is still in development but most of the logistics are worked out so we should be launching in the next month or two. What will set us apart is that we aren't offering 'tours' per se. We will be working closely with Chernobyl liquidators, famous photographers, pensioners, and much more. Our experiences will also be socially responsible and we will be working within the community of Slavutych to ensure our profits benefit the locals and their health bills and anything that has accrued for them over the years post-tragedy.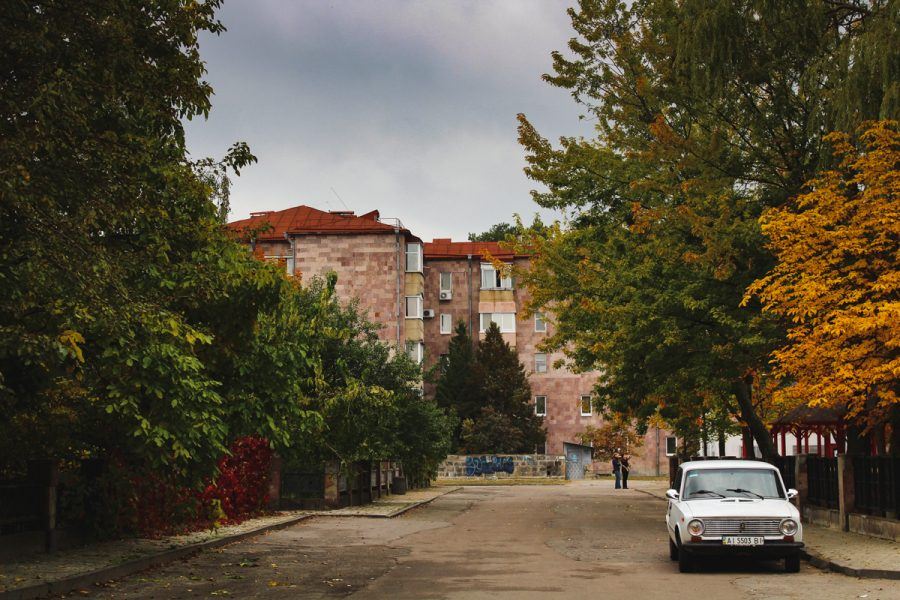 We will have everything from experiences that specialize in radiation to ones that take you in the zone before the crowds get there (and stay after) to ones that give you a Chernobyl Nuclear Power Plant reactor walk down. Our experiences are unique and there will be add ons such as meetings with liquidators where you can ask, listen, and have dinner with people that were there the night of the disaster.
Anyway, so that's that and I hope you standby for when I announce the launch! Hoping to see a few of you out there! In the meantime, we have an office in Slavutych which I plan to work from a bit next year, so please stop by if you venture out that way from my guide I wrote about the city!
Aram and I Wrote a Book
Well, some of the chapters of one, anyway. We, along with a few others, combined forces to write a guidebook about Norway for Fodor's Travel. Our chapters were the Arctic (and Trondheim). So, if you were curious why I spent an entire month parading around Northern Norway in the middle of summer, that is why. We were working on this book and also getting new content for the site. What a blast and yes, Lofoten is still the most epic place on the planet.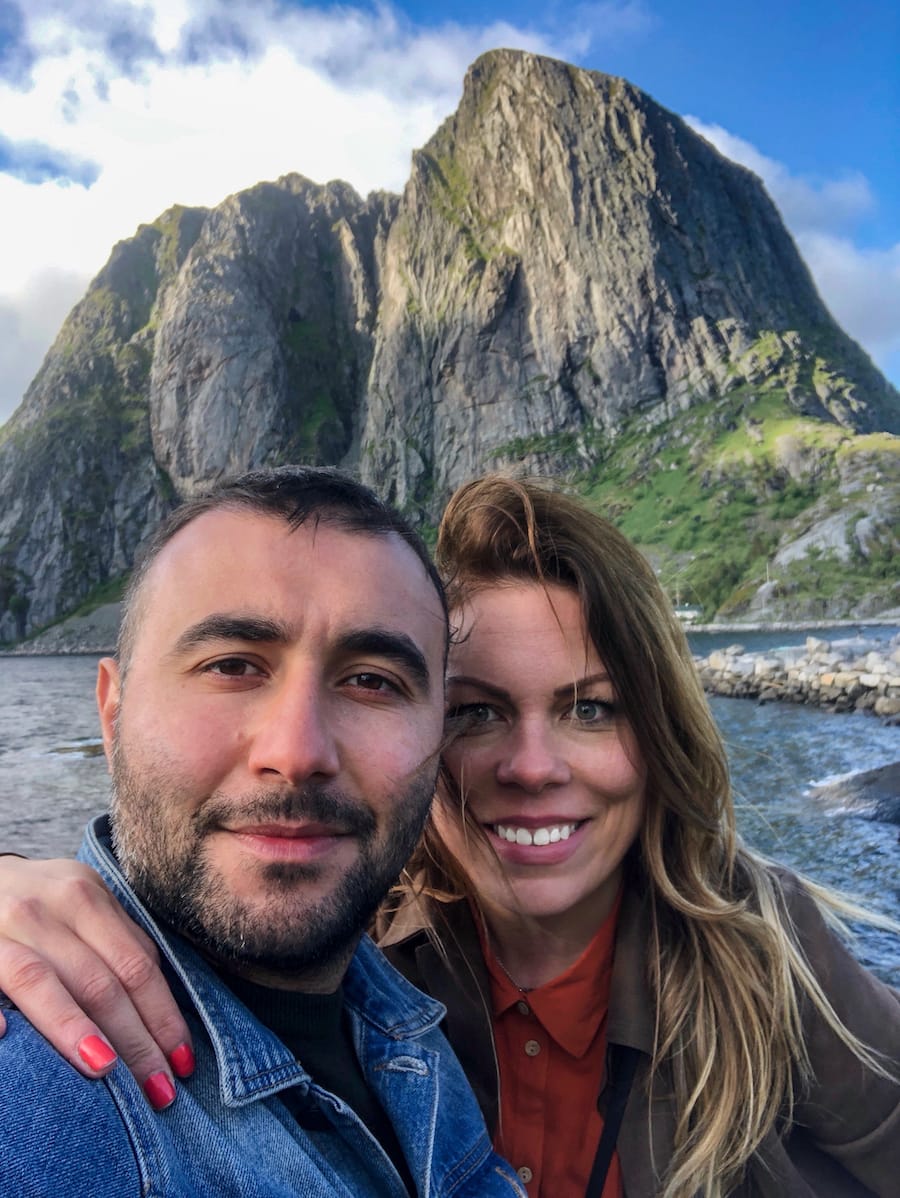 The book is coming out at the end of February and I'll share details of how to buy it soon so you can plan your trip to lovely Norway and use it!
My Dog is Getting Old (Low)
I am starting to come to terms with the fact that my dog won't live forever. He just turned 11 and his health is declining. He had a stroke in April and I flew home on a whim to hang out with him. His legs don't move so well anymore and he can't walk up the stairs. He also has become blind in one eye.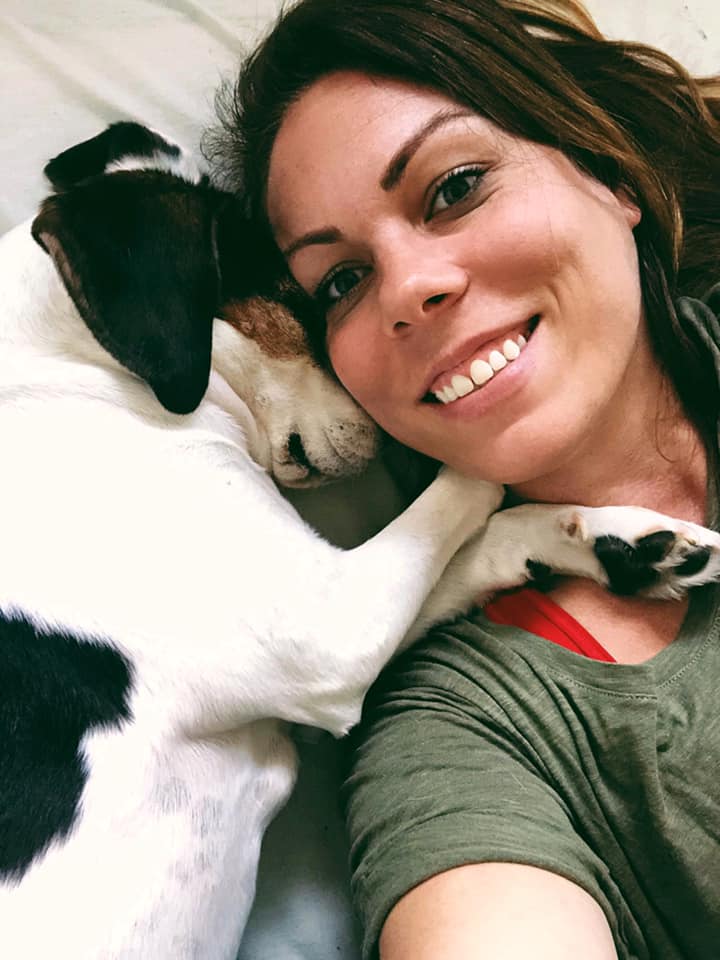 It's a grim reality that I am trying to face but I know what his destiny is. I am hoping to spend more time with him in 2020 and will cherish every moment that I have with him. He has been through my side through everything and has moved from the US to Norway to Germany with me and he is my rock.
We Spent a Month in Kazakhstan (and Kyrgyzstan)
…And we helped change a law that exacerbated corruption there. Aram had to register when there despite having 'visa-free' access to Kazakhstan. The process took days to complete and it required him going outside of the city to some weird building in the middle of nowhere. They even held his passport. This ordeal was a nightmare so we used our contacts to take it to the media's attention.
Kazakhs love tourists and we knew that most people were unaware of what was going on there when it came to this process. Low and behold, the article went viral, many other outlets picked up on it, and a few days later, the President of Kazakhstan reversed the law so that no foreigners would have to endure this. He says it exacerbated corruption and let's be honest… it was just not right. At least put the place in the city center or do it online like Azerbaijan.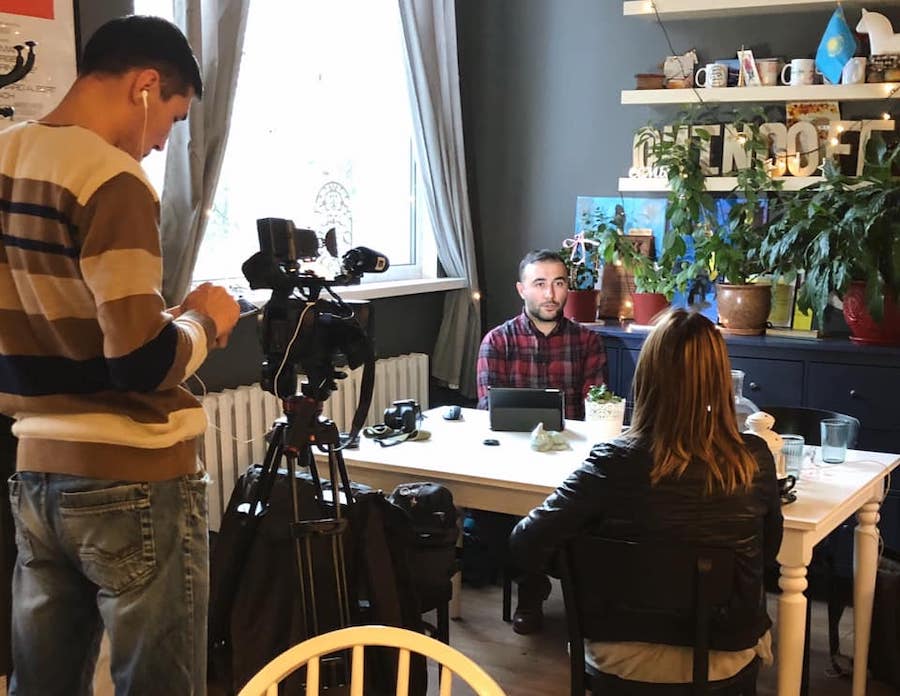 Anyway, we are happy to see more people get to experience Kazakhstan and with a little less red tape. It is a fantastic place and the people are just incredible.
So, that is 2019. A lot more happened throughout the year. We did well financially, I learned how to cook rice without a rice cooker, and I still paid for gym memberships that went unused. I am stoked for 2020 and all the opportunities that I suspect it will bring.

What's in Store for 2020?
Tomorrow morning, I fly to Yerevan via Warsaw to end the year. I will ring it in with Aram, his family, and one of my favorite people, Kami. In January, Aram and I are going to be working our tails off and I have made a resolution to be more organized. I already have my 2020 planner ready and Aram is already all over me to use our Trello boards better. Let's see where this goes.
I will continue laying low on the drinking but I really need to go to the gym and eat better. Turns out, Doritos are NOT a healthy dinner. Who knew!? Okay, so I am joking but I really do like eating well and this year was kind of filled with eating junk.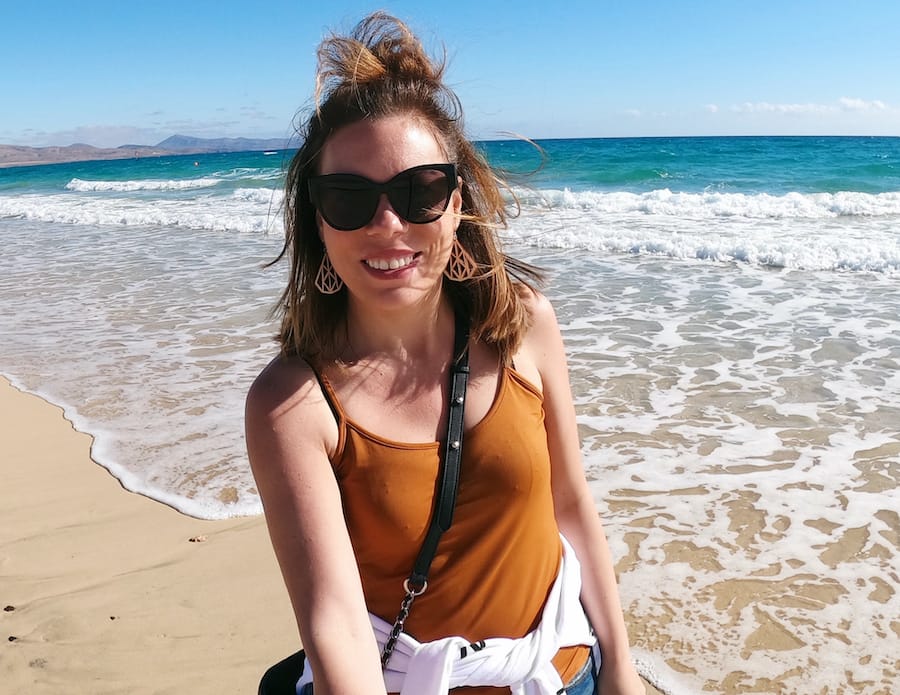 So far, I only have trips planned through April. In January I am stationary in Yerevan working (and traveling throughout Armenia a bit for content for the new site) until we fly out January 28 to Milan. We will be there for a day and then fly to… OSLO. Totally new destination for me (okay, not really). We will be doing a presentation at my friend's school there and this will be a content-research trip. We are there for around two weeks before Aram bolts back off to Armenia and I fly to Sardinia. Then Aram flies back and we go to ITB in Berlin and an undecided location for a week in there. Then Aram will fly to Armenia and I fly to Barcelona for a few and then New York to take a bus to western Pennsylvania to see the family. I'll come back and go to Yerevan.
We are searching for a new office in Yerevan now and that will be a fun process, I'm sure. We will also spend a lot of time building all of our businesses and sustaining the ones that are already doing well. It is going to be a killer year, I'm sure of it!
The 2010s were a great decade… but parts of it were also rough for me. I am excited about a fresh start and what the 2020s have to offer. And I hope it involves a lot of dolma, khash, and apricots, if you get my jist.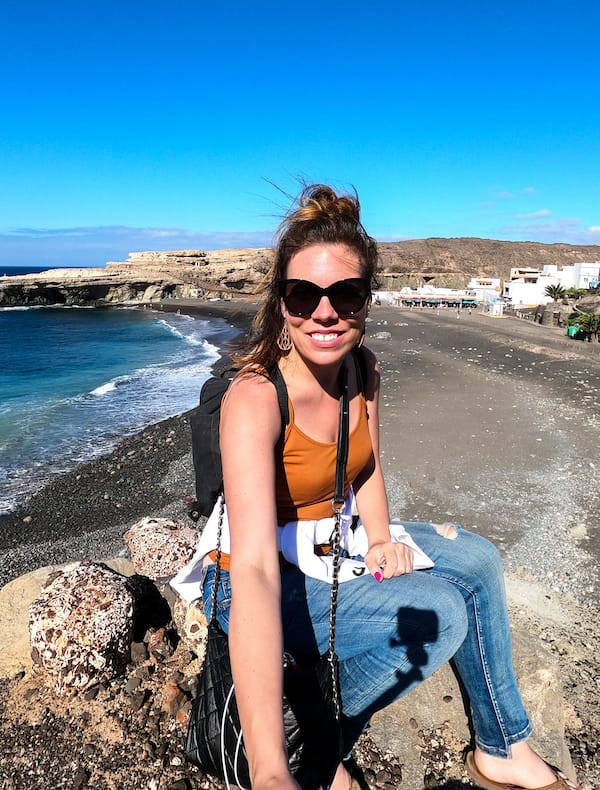 Megan is a travel blogger and writer with a background in digital marketing. Originally from Richmond, VA, she now splits her time between Frankfurt, Germany and Arctic Finland after also living in Norway, Armenia, and Kazakhstan. She has a passion for winter travel, as well as the Nordic countries, but you can also find her eating her way through Italy, perusing perfume stores in Paris, or taking road trips through the USA. Megan has written for or been featured by National Geographic, Forbes, Lonely Planet, the New York Times, and more. She co-authored Fodor's Travel 'Essential Norway' and has visited 45 US states and 100+ countries.