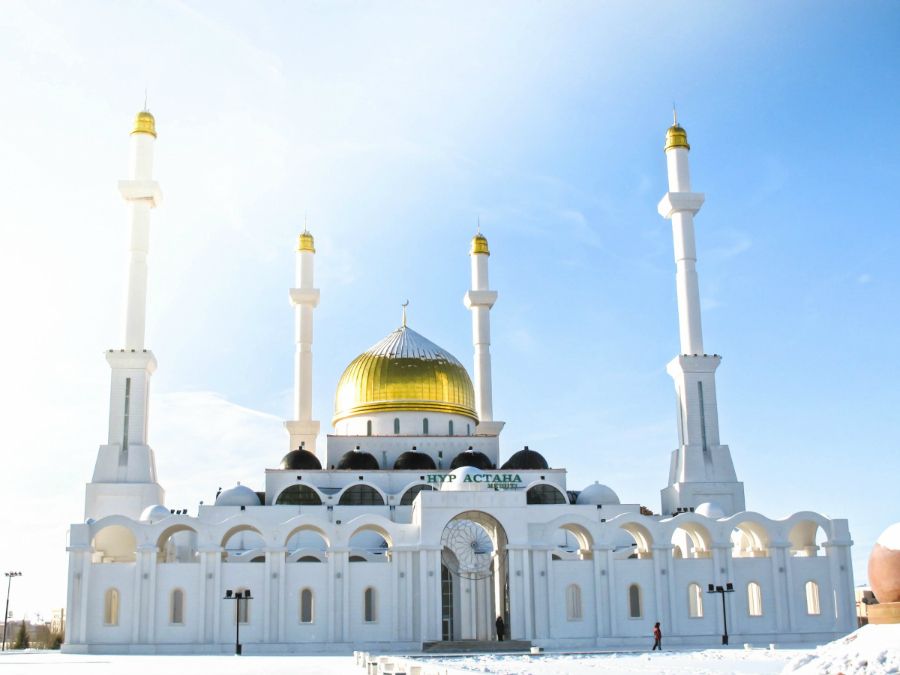 07 Jan

The Contrasts Between the Two Major Cities of Kazakhstan

If you're from Astana, Kazakhstan and don't have tough skin, you may want to stop reading this post now. It's about to get ugly.

My trip to Central Asia was supposed to be mainly to Kyrgyzstan and Uzbekistan. Uzbekistan was always a very high place on my mental travel bucket list because I'm obsessed with the food and I have a friend from there. Tashkent had cheap flights from Oslo, but Bishkek's were cheaper, and Americans do not need a visa for Kyrgyzstan, which made it a better base. So I planned to head to both in the month of travel I had allotted.

After realizing I'd be spending a little over a day in Moscow and needing to pay for an expensive transit visa (they are $160 for Americans) in order to get out of the airport, my plans to head to Uzbekistan kind of diminished. For Americans traveling to Uzbekistan, you are required to have a letter of invitation and another $160 visa. The LOI can wind up being expensive because if you book through a tour company, you often need to book hotels through them, as well. And with my financial situation, I am in no position to be staying at nice hotels…only hostels. When I realized all of that, I also discovered that two of my friends had just moved to Kazakhstan for their jobs. They moved to two completely different areas of the country. I figured that this trip would be an opportune time to visit them both and see a little bit of Kazakhstan in the process. Kazakhstan visas are also $160, but no LOI is required and I could stay wherever I wanted throughout the duration of the trip. In conclusion, the circumstances took me to Kyrgyzstan and Kazakhstan.

One of my friends was in Kostanay and the other was in Almaty. Kostanay is a very remote city of around 200,000 up in the northern part of the country near the Siberian part of Russia. The cheapest way to get to Kostanay was to fly to Astana from Bishkek and then to take a 13+ hour train to the city. This was the first reason I had to pass through Astana. The second was on my way back from Kostanay before I headed to Karaganda (a city around 3 hours from Astana) to catch a flight down to Almaty.

For those of you who do not know, Kazakhstan is huge. It is the 9th largest country in the world and has very little in its vastness. The north of Kazakhstan (which is where Astana is) is known to be brutally cold in winter, with wind chills of -40C / -40F regularly as the wind blows across the Kazakh steppe. The south of Kazakhstan (which is where Almaty is), is a bit warmer and surrounded by tall mountains.

So, my itinerary in Kazakhstan ended up being Kostanay, Astana, Karaganda, and finally finishing off the Kazakhstan part of my trip with a full week in Almaty. I left other places out due to time and knowing that I'd like to travel back one day to see things during warmer months.

Kostanay and Karaganda were charming and places I really enjoyed my time at. That brings me to Astana and Almaty…

The two cities are on completely different planets. Almaty's planet being one I'd like to live on and Astana's planet being one I'd like to see sucked into a black hole forever.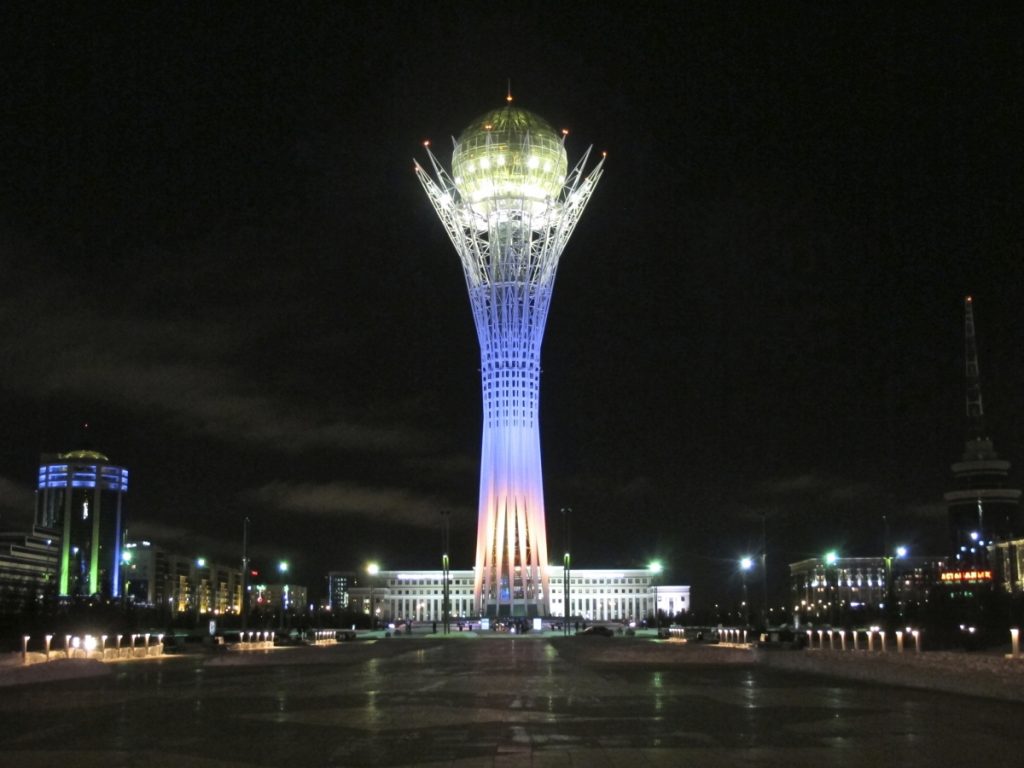 Astana is, hands down, the worst city I have ever visited in my life. I hated my time there.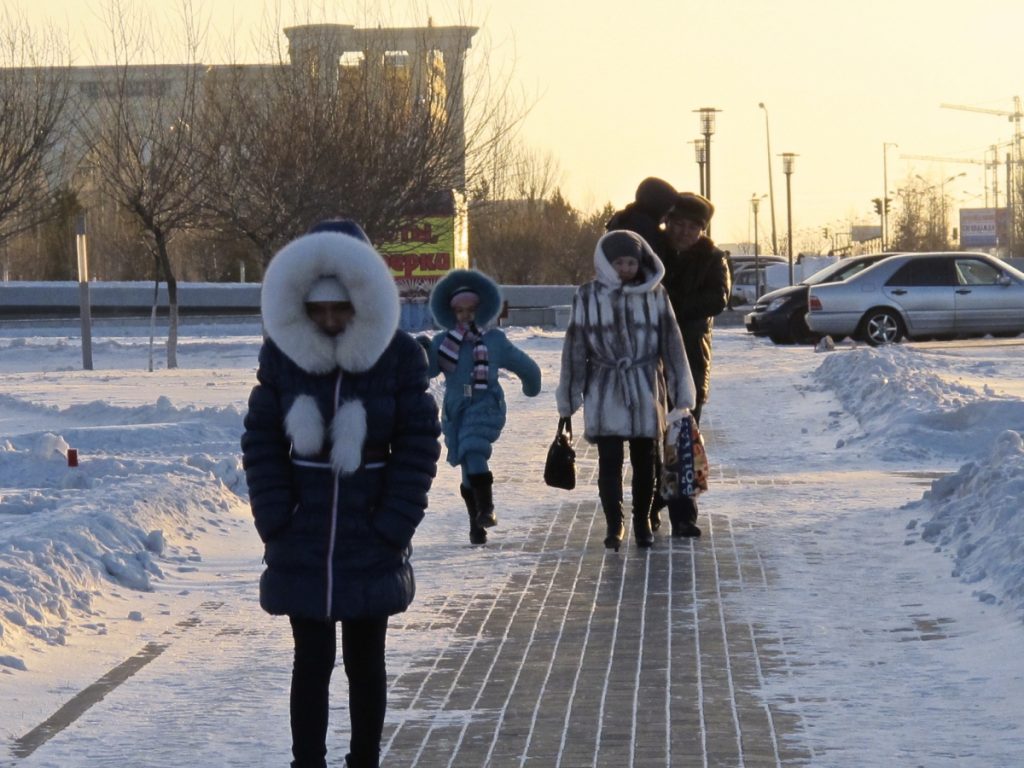 The cold had nothing to do with it. Quite frankly, Almaty has been colder than Astana was when I was there. Astana was just fake, rude, and uninviting. I visited both the left bank (the newer, Dubaiesque part of Astana) and the right bank (the old part of the city). Both were uninspiring and left a lot to be desired.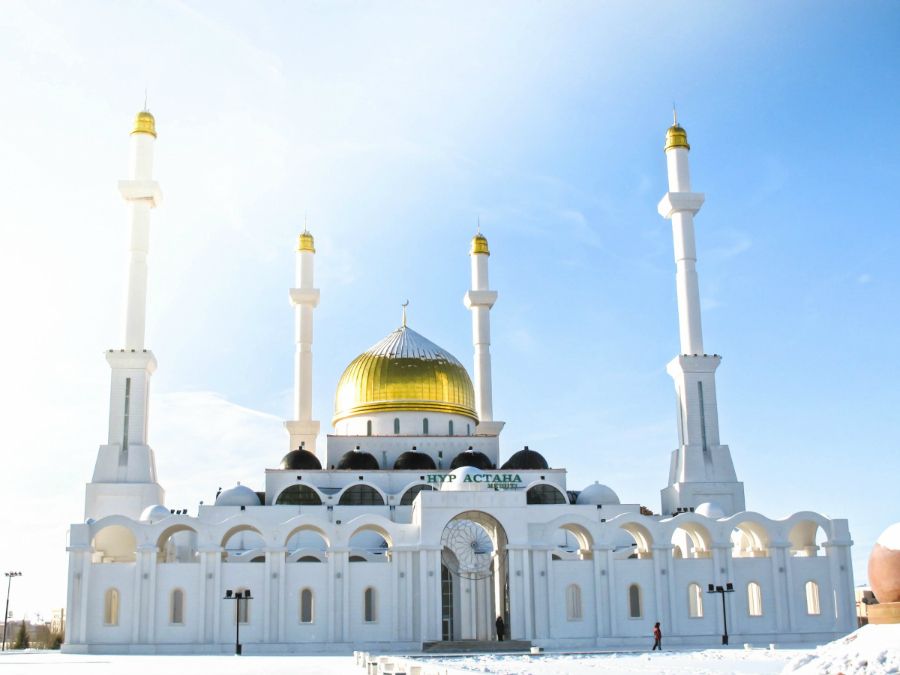 I'll admit, my time spent there before heading to Kostanay was filled with entertainment in the train station as I had to wait around 12 hours to catch my night train out of the place. In this train station, I witnessed an old beggar lady being kicked hard on the ground by a female police officer for what looked like the lady eating a block of cheese (my Russian skills are obviously pretty poor). I also witnessed a woman pull out a training potty for her son in the middle of the train station, have him pee in it, and then she dumped the pee back in his diaper, missing the diaper with the majority of it. Needless to say, she never cleaned it up off the floor. I also was pushed and beaten trying to buy the train ticket in the first place by vodka-smelling, sweaty men. I left Astana appalled.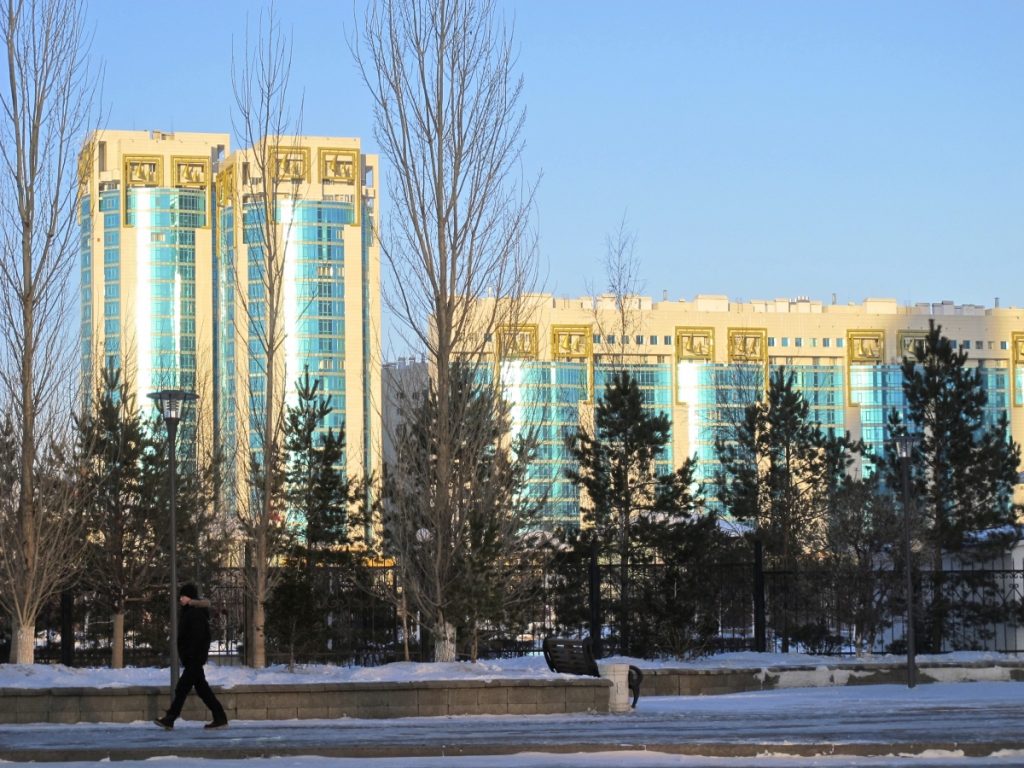 I got back to the city about four days later with a completely open mind and was ready to enjoy the place.
And I still hated it. I asked people for restaurant recommendations and was treated to some overpriced, horrific food in the process. I still believe that people were playing a joke on me. There were a couple of local girls in my hostel who were nice, but the rudest people I've ever met when it came to the living situation.
I often asked people what there was to do in Astana except go shopping, and was often told that there was an indoor 'beach' on the roof of Khan Shatyr, a large shopping mall. When I told them that wasn't my thing, it was often addressed with, "But the sand has been imported from Dubai". Oh joy.
The city also thought it would be charming to replicate famous buildings around the world like Moscow's famous Seven Sisters buildings. Or the Palace of Peace and Reconciliation resembling a pyramid. Or the Presidential Palace resembling Washington D.C.'s White House. Or the Kay Munay Gaz building resembling Atlantis in the Bahamas. And now there is major construction happening in the left bank to build a high tower like some of the ones gracing Dubai's skyline. Gag.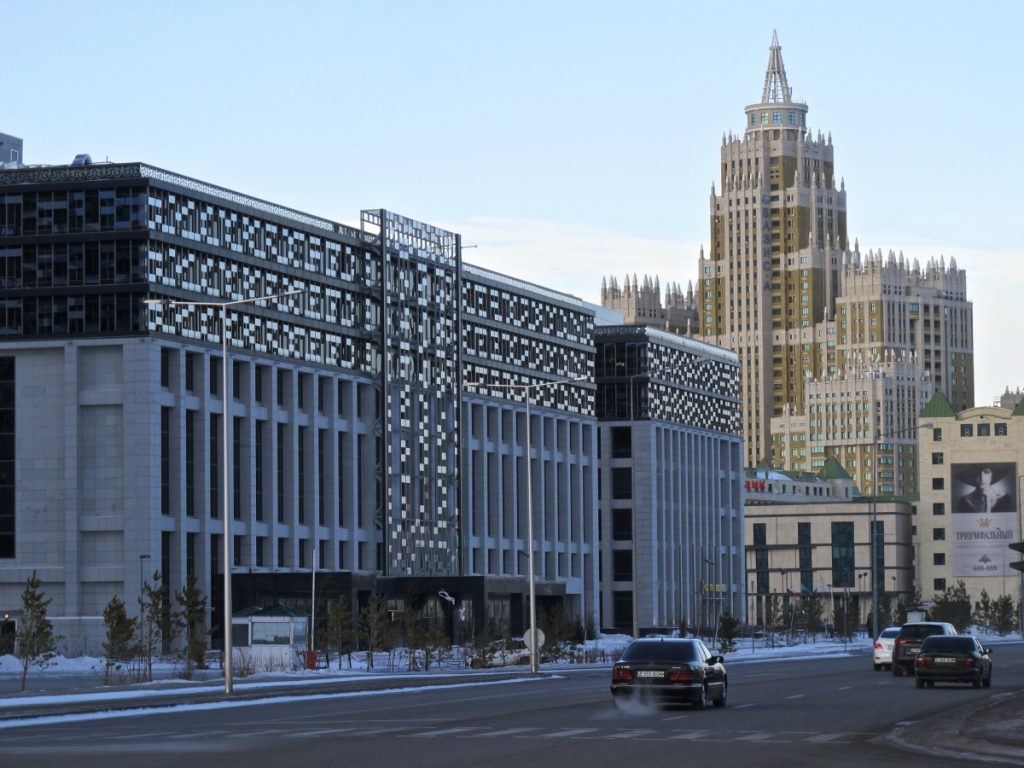 My last day in Astana was spent making an intentional venture around the city to find three things I liked about it. I honestly came up blank. The only thing that came remotely close was my discovery of a business lounge in the train station that was free, had good beer and decent samsas, and didn't yell at me for trying to charge my computer or phone with the outlets inside. It also shielded me from police officers kicking homeless beggars in the middle of the train station.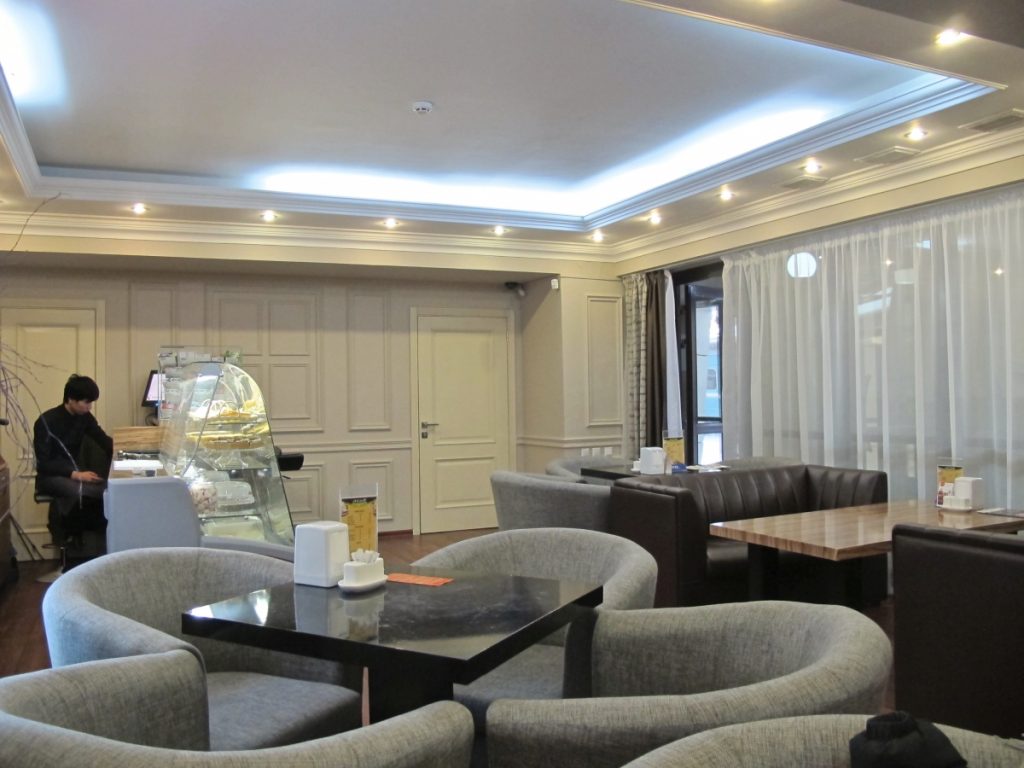 Astana had no soul. No heart. No charm. I will never, ever return to that city. Unless I am sent on some type of work duty, which would be more or less out of my control.
I left Astana with such disgust that I just wasn't sure if Kazakhstan as a whole could redeem itself. Thankfully, the job was left up to Almaty, the largest city by population and the former capital city.
Almaty rocks. In every way possible. I really, really love it here (I'm still here!) The people are kind and helpful, the buildings have stories to tell, and there are no indoor beaches with sand imported from Dubai. That I know of…. ;) Every meal I have had in the city has been delicious. Seeing the late sunrise reflect on the majestic mountains that decorate the city's skyline makes me eager to wake up every single morning. And this city definitely knows a good cafe.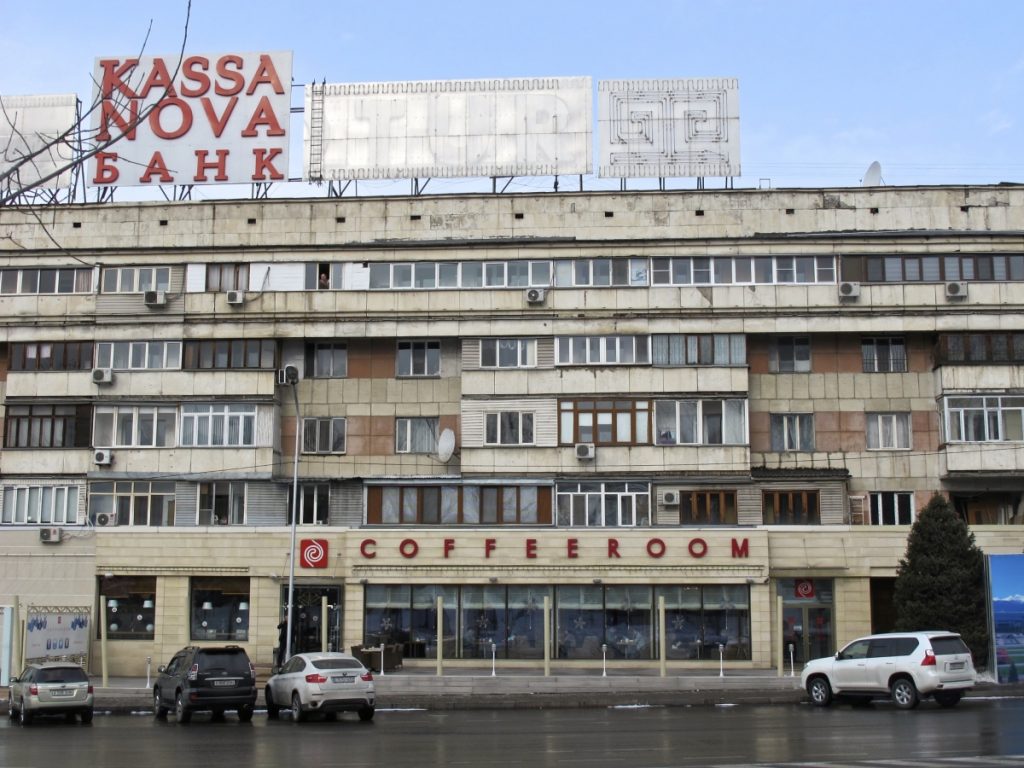 Almaty is one of those cities that actually inspires me to write. Not many places I've visited in the past year have had that impact on me. Many of my trips in 2013 have actually not even been written about on here because they have left me completely uninspired and apathetic after visiting. Thankfully, Almaty has broken the streak and has inspired me to even write about those cities that I, at once, couldn't conjure up any words about.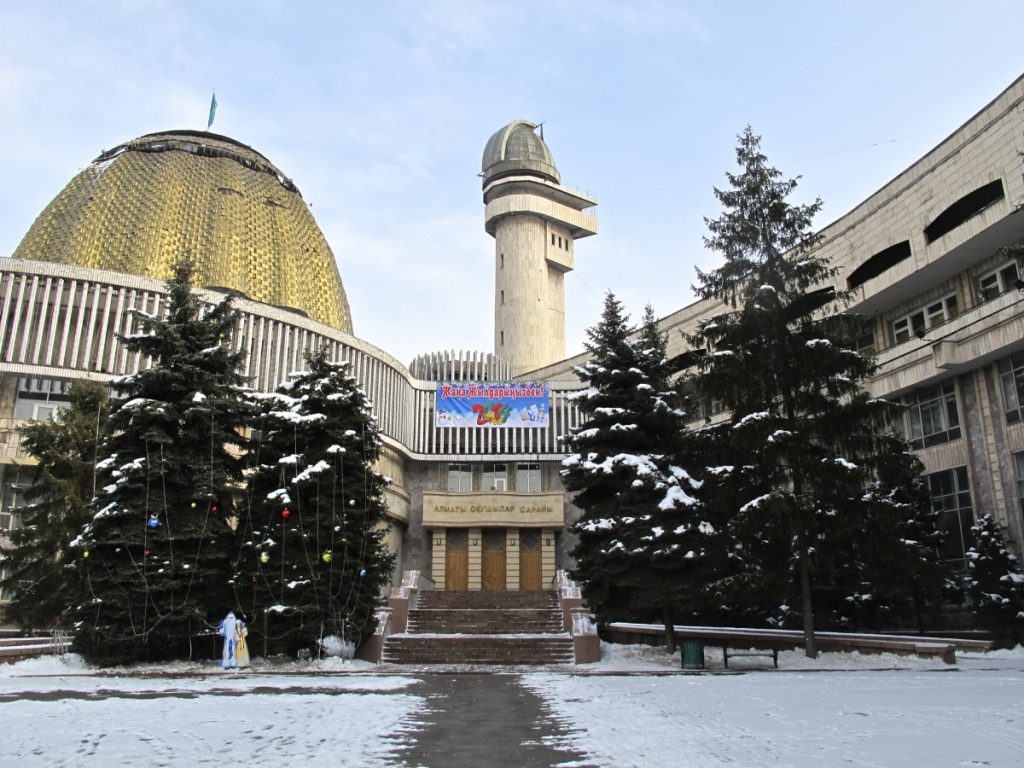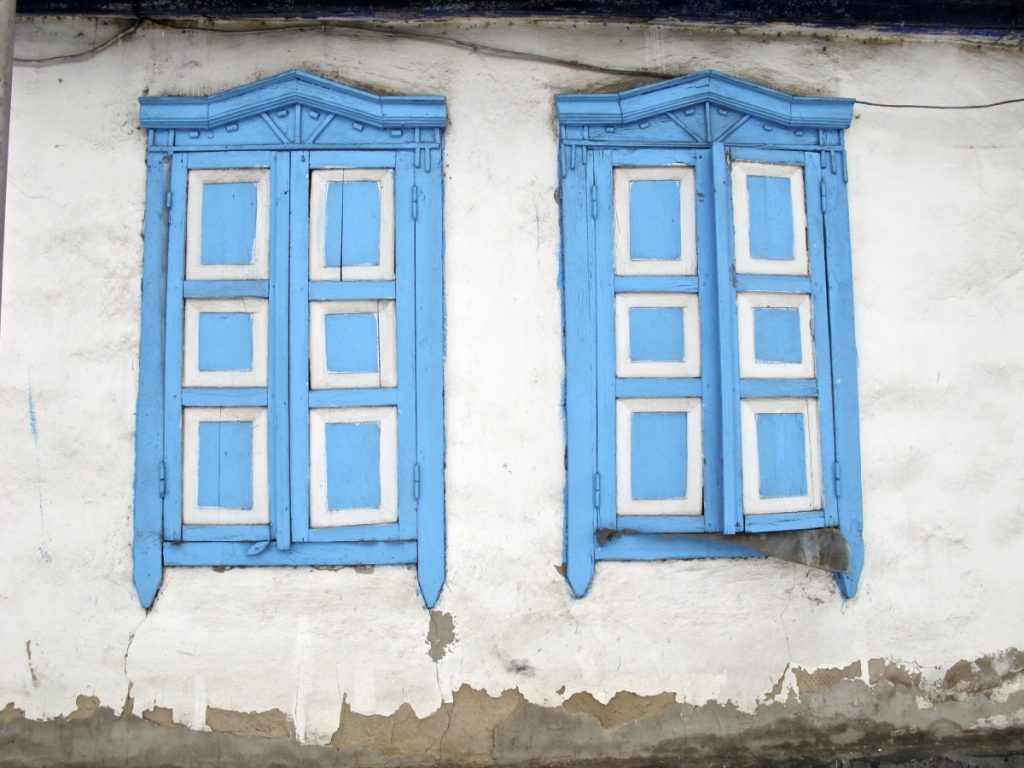 Perhaps Almaty isn't really all that great and I just arrived here are the right time, giving me the impression it is grander than what it actually is. Or perhaps it is just a really incredible city. Whatever it is, Almaty has easily become one of my favorite cities in the world. It is developed enough to feel comfortable, but foreign enough to feel intriguing. It is large enough to feel like an important metropolis, but small enough to walk around without getting dangerously lost.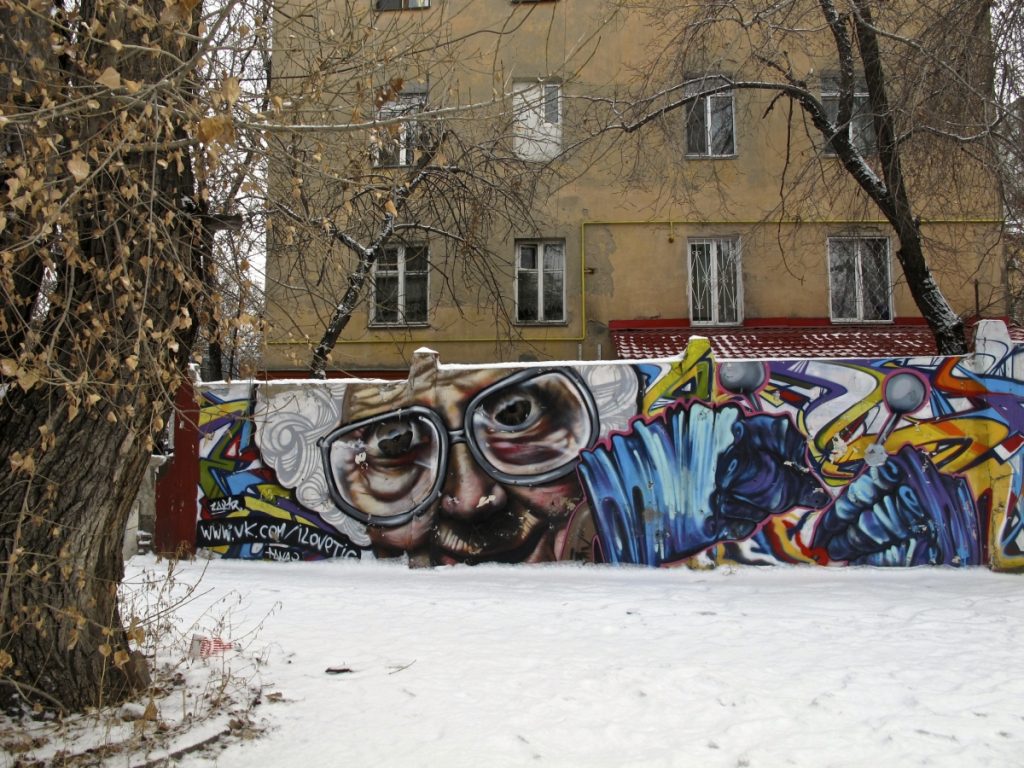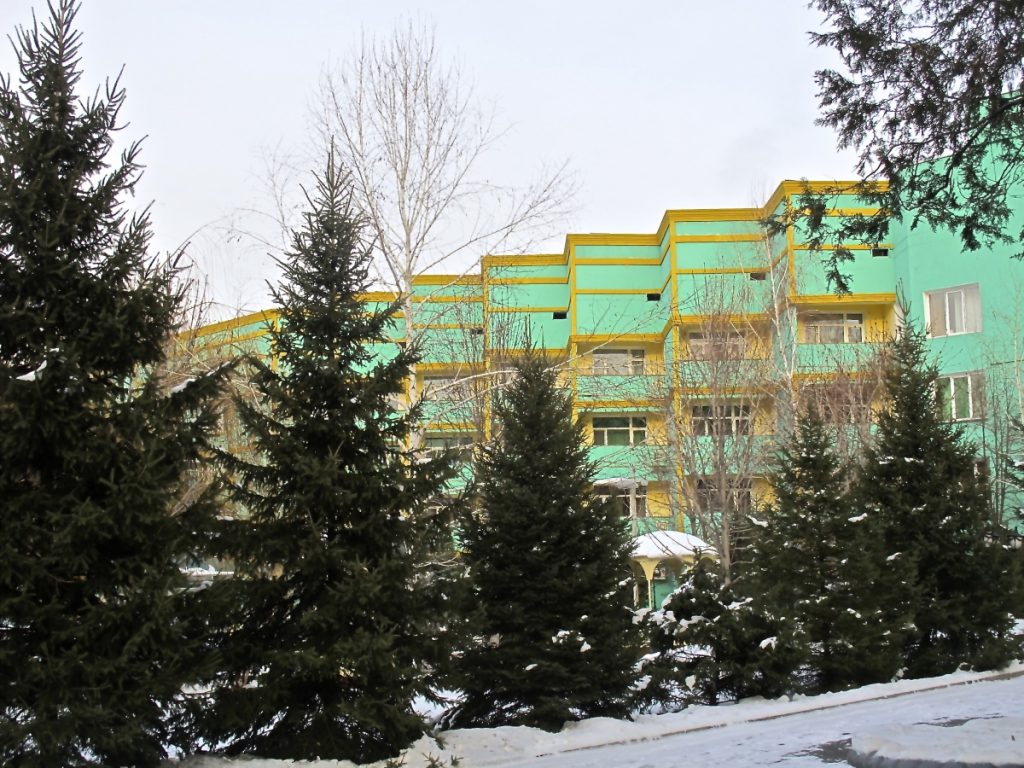 I have never once on this blog attempted to steer people away from a destination. I'm a firm believer that people can have different experiences in different places and that you should make your own judgements about a place. However, if you've found this post while searching for things to do in Astana or sights to see…take my advice and make your first stop the train station or airport and get the hell out of there.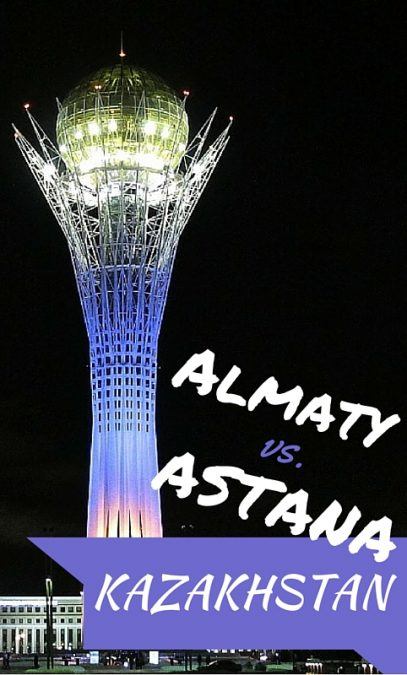 The following two tabs change content below.
Megan is a digital marketing strategist and world traveler based in Frankfurt, Germany but hailing from Richmond, Virginia. She has traveled to over 85 countries and 45 US states and has a special love for the Nordics and Eastern Europe. Her passions are animals, the Pittsburgh Steelers, Ohio State football, craft beer, coffee, and copious amounts of concrete. She is also an advocate for removing dill from all dishes globally.
Latest posts by Megan Starr (see all)